Model Finley needs someone to help her shed her "good girl" persona, so she'll try Eddie on for size.
New York City model Finley is fed up with hearing the same feedback at castings: she needs to take some serious action to wipe the "good girl" stamp from her resume if she wants to launch to stardom.
Enter Eddie Wells. He's shallow, predictable…and just as lost as Finley feels. Deep down, Finley is drawn to Eddie's bravado, his intensity. Except Eddie is hiding something. A big something. And when it surfaces, both loving and leaving Finley will become so much harder.
Brooke's Review:
I want to thank Sourcebooks Fire for providing me with a copy of this book to read and give an honest review. Receiving this book for free has in no way altered my opinion or review.
I really loved the first installment in this series. It was so different. I know nothing of the modeling world, so it opened my eyes to so much. I figured this one would go in a similar direction as the first but I was surprised to see that it actually did not. What I loved most about this book is that the two main characters are really just ordinary people trying to make some money so they can pursue their dreams. It's not just about modeling and if they can make it, it's about how they can make fast money to use where they need it most. And interesting take on this industry for sure.
The book is written in dual POV: first person from Finley and third from Eddie. This was an interesting choice by the authors. I'm not sure why they chose to do it this way. I often see this done because one of the characters needs to be fleshed out from an outside perspective and being inside their head this can't happen. But I didn't feel that was necessarily needed in this book. At the same time, it didn't take away from my enjoyment of the book or from how I connected with the characters, which is obviously important to the story line.
Finely is a good girl. She's labeled that way in the industry, as well. And she's itching to break out into some kind of rebel. Even her father tells her to go for it. But it's hard for her to alter her normal persona and try to become something she really isn't. She's fairly innocent and while she attempts to change that, it's hard for her because that's really not the direction she seems to want to go. She cares about her loved ones and is loyal.
Then there's Eddie. He's hiding a secret. I was pretty sure I knew what it was from the start. And I knew I wasn't going to be particularly happy about it when it was finally revealed. Of course I was right. But I did like Eddie. He had a head on his shoulders and, despite his messed up family life from which he was running, he was trying his hardest to make his past mistakes right. He was sweet and caring, as well. But I still wasn't thrilled with the scenario.
Of course the complicated story line really had me wondering what would happen. These kids are young but thrown into situations where they grow up so fast. There is a ton of character development throughout the story, which made it very enjoyable. I like to see characters who really take shape and form and grow and change. I find that to be so important and it certainly makes a story much less stagnant.
Overall, I enjoyed the story line. I wasn't sure if I would like the ending, and I do think that it ended a bit too neatly for what it was, but who's to say things don't happen this way in real life? I know I can't since I've not been in such a situation before.
If you're looking for a romantic read that touches on some deep topics, this is the book for you. Light in areas and heavy in others, it will leave you thinking about what might be and what could have been.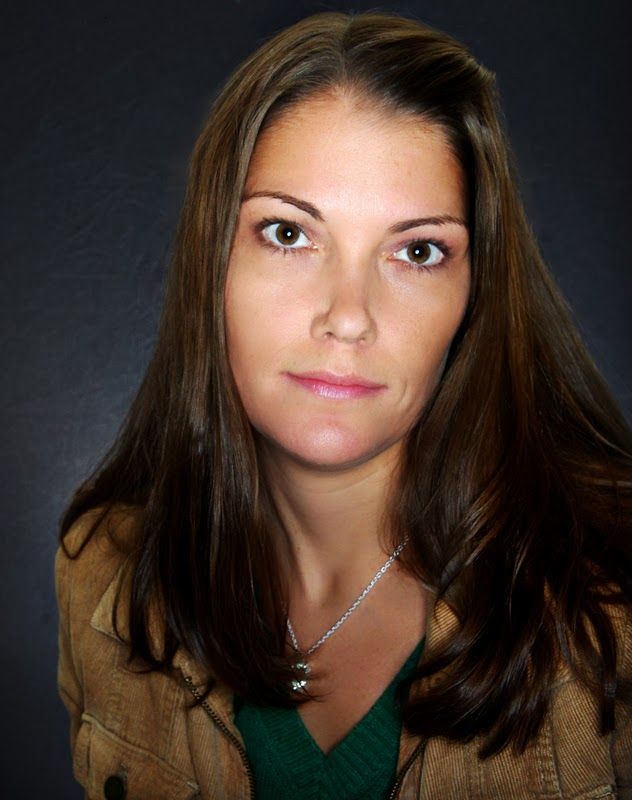 Julie Cross is a NYT and USA Today bestselling author of New Adult and Young Adult fiction, including the Tempest series, a young adult science fiction trilogy which includes Tempest, Vortex, Timestorm (St. Martin's Press). She's also the author of Letters to Nowhere series, Whatever Life Throws at You, Third Degree, Halfway Perfect, and many more to come!
Julie lives in Central Illinois with her husband and three children. She's a former gymnast, longtime gymnastics fan, coach, and former Gymnastics Program Director with the YMCA. She's a lover of books, devouring several novels a week, especially in the young adult and new adult genres.
Outside of her reading and writing credibility's, Julie Cross is a committed--but not talented--long distance runner, creator of imaginary beach vacations, Midwest bipolar weather survivor, expired CPR certification card holder, as well as a ponytail and gym shoe addict.
Mark Perini, is a New York City based author debuting his first YA novel, Halfway Perfect. Additionally, Mark is a featured author in the upcoming anthology, 50 First Times.
Mark began his career as an international fashion model 8 years ago, while simultaneously obtaining a business degree from Seton Hall University. He has a passion for traveling the world, and he's made a blood pact with friends to see all seven ancient wonders of the world before he's thirty. Four down three to go.
a Rafflecopter giveaway