We at The Cover Contessa thought you might like to know who is behind all those reviews and posts you're seeing! So take a look!
Brooke DelVecchio
Brooke

is the creator and owner of The Cover Contessa. She is a book lover for as long as she can remember. She used to pass her evenings in high-school reading books on her bed with a good friend and comparing how far they'd get in a certain amount of minutes.
She started this blog a few years ago with the intention of sharing her reviews with people. It blossomed from there and now she includes interviews, release blasts, cover reveals, guests posts, and just about anything else you can think of that applies to books.
She has been working as a nurse since 1997 and can truly say she really loves what she does. She's married to her soul mate since 2001 and has three beautiful and active boys! Though she will always consider herself a Brooklyn girl, she currently lives
in Northern New Jersey.
Her preference in books is MG, YA and some NA, and she'll read almost any sub-genre except horror. But she'll try out any book if it comes highly recommended from a most trusted source!
She has dabbled in writing, but has not come away with anything serious, YET!
Crystal DelVecchio
Crystal

lives in beautiful rural New Jersey with her husband, their daughter, one dog, one cat, and one (as of the time this was written) surviving goldfish. She loves to read (shocker!), and says that if she had any time management skills (like at all) she could read a lot more. A total book nerd since she can remember - her first favorite book was Danny and the Dinosaur; and her current favorite book changes about every 5 minutes. She's usually hot or cold on a book and can't finish one that doesn't "do it for her." She tries to keep her reviews short and sweet so as not to ruin the story for anyone, since she herself hates spoilers.
Crystal's favorite book genre is Historical Fiction, but Dystopian is slowly and steadily winning her heart. Brooke is the one that turned her back on to Young Adult and she has been happily filling her bookshelves with (mostly Contemporary) YA novels ever since.
D'vora Gelfond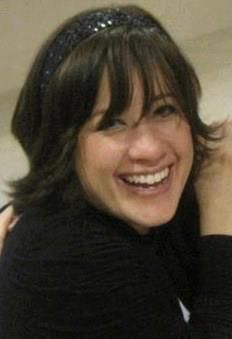 As a child

D'vora

had two favorite books: The Lion, the Witch, and the Wardrobe and Where the Red Fern Grows. Not really a big reader her whole life, she was mostly into music. Being an 80's teenager, she was too consumed with Duran Duran to think about pretty much anything else. She has been an avid YA and NA reader since she first picked up the Twilight series in January of 2012. She saw the movie and it made her want to read the books. Completely blown away by how much she loved to read the series, she took her BFF Brooke's (aka the Cover Contessa Contessa) advice and started reading as many YA paranormal and dystopian books she could get her hands on.
She currently has a slightly unhealthy obsession with buying only hardcover books (unless they only come in paperback) and has a very hard time reading from any form of an ereader. After seeing an interview with Stephanie Meyer and realizing how that series came to be, she thought, "Hey I can do that!" So she started writing her own paranormal/fantasy romance about angels and witches called 'Careless Memory' (and some serious hotness in the book boyfriend department) which will hopefully be published.
You can find D'vora on her Facebook page or Goodreads group called International Girls YA Book Club.
She is a New Yorker at heart and spent most of her life there, but has lived in many places including South Florida and Israel. She was lucky enough to travel Europe and has been to London (her favorite place next to NYC) six times. Today she is a very busy mom with 4 kids and a very supportive husband who make leaving her little town in Northern New Jersey an event bigger than any of the travels she has taken.
Isis Erb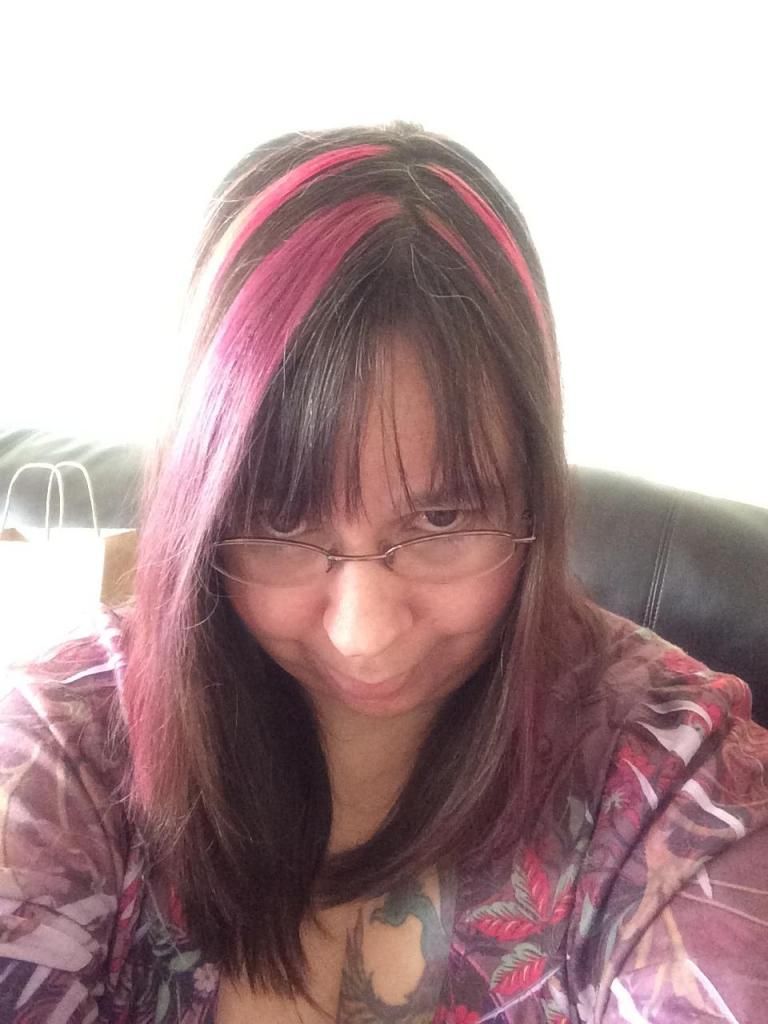 Isis

was born with a book in her hand (something her mother certainly didn't appreciate I can assure you), and never looked back. Although she followed an unusual route to her degree in Journalism and Communications, it was fascinating and full of learning experiences. It took four universities/colleges, two coasts, and ten years, but in the end she prevailed and wrestled the degree into submission. Along the way she met some stellar characters that she is lucky enough to call friends, and got some interesting tattoos.
Since then she has continued to increase her tattoo collection, changes her hair color to suit her mood, and reads whenever her cat allows it. (Once the larger, male Maine Coons (MC) in the family crossed the Rainbow Bridge the formerly petite & docile female MC began asserting her rights as she sees them - at all times of the day and night.) Isis' reading preference tends toward YA, paranormal, and NA, however if it's in print and she can reach it, she'll read it.
Julie Belfield
Hey, I'm Julie, a UK book blogger, who's very honest and pretty opinionated.
Because I LOVE books and read like a FIEND, and pretty much have been reviewing every book I read over on Goodreads for an age, becoming a book blogger seemed like a natural step to take.
As for what books I love to read and review? Well, you see, I'm pretty open on that. Whilst I LOVE YA in contemporary, urban fantasy, paranormal, dystopian and post/apocalyptic, as well as sci-fi/fantasy that has a healthy dose of romance, I also love all of those genres in adult books, too, as well as others like thrillers and a bit of horror. Whether a book is plot driven, or character driven, or a grand mixture of both, I'm usually in … just so long I love the characters. Make me fall in love with the characters, and 9 times out of 10, I'll fall in love with the book.
Oh, and when I'm not reading? I'm writing (or editing): Yep, I am a PNR/UF author and a freelance editor … who just happens to love reading.