Title:
WAX
Author: Gina Damico
Pub. Date: August 2, 2016
Publisher: Houghton Mifflin Harcourt
Pages: 368
Formats: Hardcover, eBook
Paraffin, Vermont, is known the world over as home to the Grosholtz Candle Factory. But behind the sunny retail space bursting with overwhelming scents and homemade fudge, seventeen-year-old Poppy Palladino discovers something dark and unsettling: a back room filled with dozens of startlingly life-like wax sculptures, crafted by one very strange old lady. Poppy hightails it home, only to be shocked when one of the figures—a teenage boy who doesn't seem to know what he is—jumps naked and screaming out of the trunk of her car. She tries to return him to the candle factory, but before she can, a fire destroys the mysterious workshop—and the old woman is nowhere to be seen.
With the help of the wax boy, who answers to the name Dud, Poppy resolves to find out who was behind the fire. But in the course of her investigation, she discovers that things in Paraffin aren't always as they seem, that the Grosholtz Candle Factory isn't as pure as its reputation—and that some of the townspeople she's known her entire life may not be as human as they once were. In fact, they're starting to look a little . . . waxy. Can Poppy and Dud extinguish the evil that's taking hold of their town before it's too late?
Today we welcome Gina for an interview!
1. Did you always know you wanted to be a writer or did you
want to be something else?
I have wanted to be: a marine biologist, an illustrator, a baseball
player, a garbage truck driver, an actor, a set designer, an architect,
and a doctor. I didn't want to be a writer until I became a writer.
Funny how things work out like that.
2. How long does it take you to write a book from start to
That's a hard question to answer because for me, novels come in fits
and starts – I'll have an idea and putter around with it for an
undetermined period of time, then write the first few chapters, then
solidify those for a while, then take a break, then come back to it and
write the rest of the draft. Usually I can write a whole draft in about
three months, but that's only because I'm on a deadline – I'd probably
take more time than that if I had it. And then, of course, there are
revisions, more revisions, copyedits. The whole process, start to
finish, usually takes about a year.
3. How do you come up with themes for your stories?
I normally start with three elements: 1) two characters, 2) a
relationship between them, and 3) a weird plot thingy. Then I mix
those things together, see what happens, and fill in the rest of the
novel around it. For WAX, it's 1) Dud and Poppy, 2) he is a wax boy
come to life and she inadvertently adopts him, and 3) their town is
famous for its candle factory, and weird things are starting to happen
4. Do you have a schedule of when you write?
I wish. I don't have a set time to write, nor do I write every day. I find
it works better for me if I write when I feel like it, and don't write
when I don't. Otherwise, I'm forcing it, and that work is never as
5. How are you able to balance other aspects of your life
I try not to let it take over my life, so I generally don't write on
weekends or at night - unless the mood strikes, which it sometimes
does. But more often than not, I'm writing inside my head no matter
what I'm doing, so I like to mix up my free time with enough stuff to
keep inspiring me all the time. After all, the setting for WAX came to
me when I stopped at a flagship candle store on a road trip. If you
want to write a book, you've got to get out of the house first.
6. What elements do you think make a great story line?
Constantly upping the stakes. No one is going to care about what
happens to characters who feel safe all the time. There needs to be
something on the line, or someone in danger – and it doesn't have to
be physical danger. Emotional risks can be just as compelling. Also,
there should be junk food. All of my books feature junk food, so I'm
starting to think it's mandatory.
7. What was the hardest thing about writing a book?
8. How many books have you written so far? Do you have a
I've written five books, with a sixth coming out next year, and I don't
play favorites because they'd beat me in my sleep if I did.
9. Do you have a favorite character?
In my books, or in all books? I like Amelia Bedelia. I think we could
be great friends, and I'd get to feel intellectually superior.
Either in my office or on my couch, depending on how I'm feeling.
Occasionally I'll go to a café if I'm feeling too cabin-feverish. But
people generally annoy me, and it's too easy to get annoyed at a café. I
can't shout at everyone to quiet down and let me write. Not anymore,
Thanks so much for stopping by today, Gina. It was great having you here!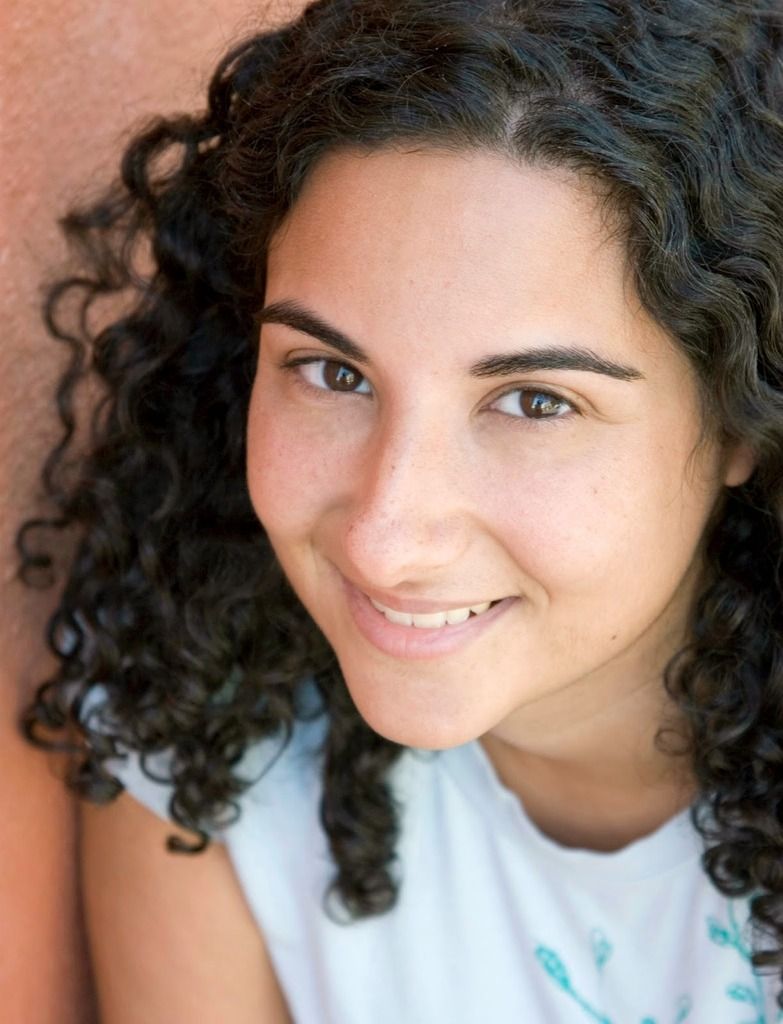 Gina Damico is the author of
Croak, Scorch,
and
Rogue
, the grim-reapers-gone-wild books of the Croak trilogy. She has also dabbled as a tour guide, transcriptionist, theater house manager, scenic artist, movie extra, office troll, retail monkey, yarn hawker and breadmonger. A native of Syracuse, New York, she now lives outside Boston with her husband, two cats, and one dog, and while she has never visited hell in person, she has spent countless waking hours at the Albany Regional Bus Terminal, which is pretty darn close. Visit her website at
www.ginadami.co
.
a Rafflecopter giveaway
Tour Schedule