I am so very excited to be taking part in the cover reveal for Sarina Bowen's Rookie Move. I cannot wait to read this. Hockey? Check! Hot Guy? Check! Romance? Check!
Weeeeee!
l
l
l
l
l
l
l
l
l
l
l
l
l
l
l
l
l
l
l
l
l
V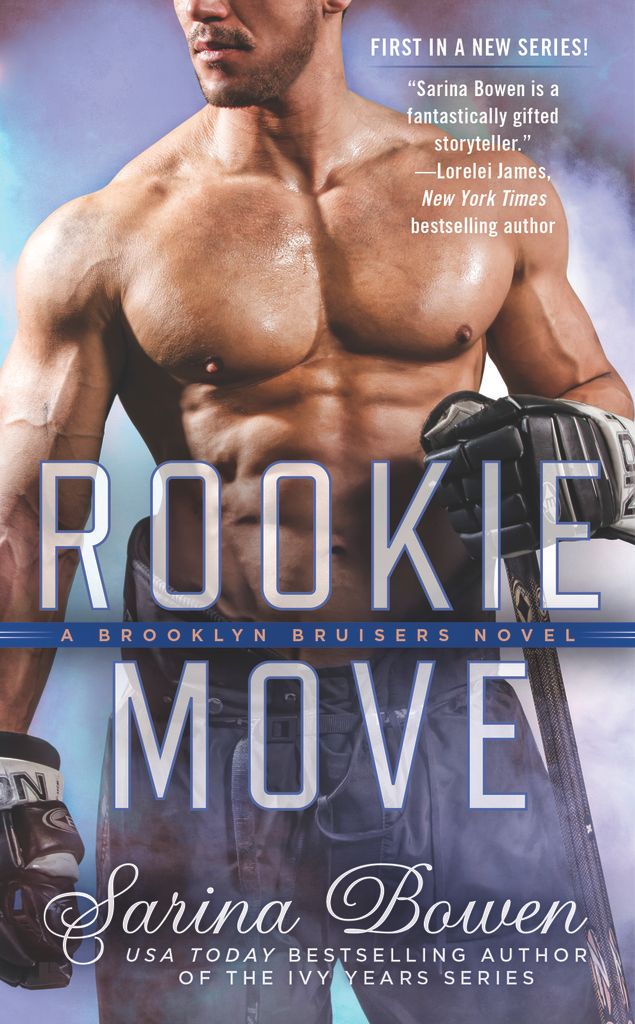 COMING

SEPTEMBER 6th

: A sexy new hockey series from Sarina Bowen.
In high school they were the perfect couple—until the day Georgia left Leo in the cold...
Hockey player Leo Trevi has spent the last six years trying to do two things: get over the girl who broke his heart, and succeed in the NHL. But on the first day he's called up to the newly franchised Brooklyn Bruisers, Leo gets checked on both sides, first by the team's coach—who has a long simmering grudge, and then by the Bruisers' sexy, icy publicist—his former girlfriend Georgia Worthington.
Saying goodbye to Leo was one of the hardest things Georgia ever had to do—and saying hello again isn't much easier. Georgia is determined to keep their relationship strictly professional, but when a press conference microphone catches Leo declaring his feelings for her, things get really personal, really fast...
"Romantic and hilarious, Rookie Move will hook you from page one. Nobody does hockey like Sarina Bowen." --Elle Kennedy, New York Times bestselling author of the Off Campus series.
a Rafflecopter giveaway