Rise of the Wolf
(Mark of the Thief #2)
by
Jennifer A. Nielsen
Publisher: Scholastic Press
Release Date: January 26th 2016
Genre: Young Adult, Fantasy, Historical, Fiction, Mythology, Magic, Adventure, Action, Juvenile


Synopsis:
Nic may have escaped enslavement in the mines outside of Rome, but his troubles are far from over. The Praetor War--the battle to destroy Rome from within--is in full force, and Nic is caught in the crossfire. The secretive Praetors are determined to unlock a powerful amulet--one sure to bring the empire to its knees. Worse, the Praetors believe Nic holds the key to finding this amulet, and they will stop at nothing to steal it, even if that means harming the people Nic holds most dear.
When the Praetors capture Nic's mother, Nic knows he must do anything to save her. He challenges the Praetors to a chariot race. If he wins, they will release his mother. But if he loses, he must hand over a magic that will certainly destroy Rome and end his own life. Can Nic once again harness his magic and gather the strength to defeat his enemies? Or will he lose his mother and bear witness to Rome's destruction?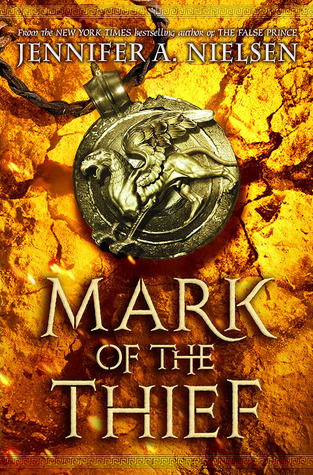 Did you always know you wanted to be a writer or did you want to be something else?
I always loved writing, but I didn't always know writing novels was a career choice for regular people. I grew up thinking all authors were super special people who lived other lives, special lives. Making the decision to try and get published required me to one day realize that if others could do it, so could I.
How are you able to balance other aspects of your life with your writing?
Once my writing began to take off, it became apparent that I wouldn't be able to do everything that I used to do. So I set priorities for my life, a hierarchy of things that were important to me. It goes this way: 1. God

2. Family

3. Writing. Everything else became a rarity or was abandoned. So I don't volunteer for the PTA anymore, I rarely go to lunch with friends, and I dropped a few other hobbies and responsibilities. This required me to sacrifice a few things I love, but also opened the doors for me to really enjoy what I love most.
What elements do you think make a great story line?
I think a writer's number one job is to make the reader care about the main character. Because if you can't do that, then nothing that happens in the story will really matter to the reader. Beyond that, I think the writer needs to create situations to test their main character and push them all the way to the edge. This forces them to grow and brings out their heroism. To me, seeing a character become a hero, whatever the genre, that is a great storyline.
What kinds of things do you like to do outside of writing?
I'm a big movie geek, have a very long music playlist, and I love just hanging out with my family. Every summer we go camping at least once or twice, which I always look forward to, and I'm a fan of all things chocolate. I also enjoy traveling – anywhere is fine, but my favorite destinations are places I've never been before.
Are you working on anything now?
Yes, always! Right now I'm awaiting copyedits for the third MARK OF THE THIEF book (which will have the Most. Epic. Ending. I can't wait to share it!), have just completed a proposal for a historical standalone, am a whopping six pages into a brand new series, and am awaiting details on not one, but two super secret projects! Oh, and I'm preparing to release a new standalone adventure this August called THE SCOURGE. Okay, now I'm tired.
Jennifer lives at the base of a very tall mountain in Northern Utah with her husband, three children, and a naughty puppy. She loves the smell of rainy days, hot chocolate, and old books, preferably all at once. She is a former speech teacher, theater director, and enjoyed a brief but disastrous career as a door-to-door pollster. In her spare time, Jennifer tends to panic, wondering what she has forgotten to do that has allowed her any spare time.