I promised myself I would do my best to push through books and not DNF them this year. In the past, I've had this thing about DNFing a book. I just felt like it was wrong. But I've realized not every book is for everyone. And there's nothing wrong with not liking a book and putting it aside to move on to something which might better catch your interest.
So I gave up on my vow (obviously fairly quickly since it's only February) and I've DNF'd a few books. I thought I'd share my thoughts about them, since I won't be giving them a full review. I don't feel I can give a proper review if I haven't actually finished the book. Plus it's not fair to the author or publisher to give my full opinion on something I haven't put myself into fully.
So here's what I have DNF'd so far this year.

My first choice was one that I had gotten as part of a blog tour I participated in.


Blurb:
The hometown hockey hero won't know what hit him…
Karen Webber is in small-town hell. After her mother's death, she moved to Corrigan Falls to live with strangers—her dad and his perfect, shiny new family—and there doesn't seem to be room for a city girl with a chip on her shoulder. The only person who makes her feel like a real human being is Tyler MacDonald.
But Karen isn't interested in starting something with a player. And that's all she keeps hearing about Tyler.
Corrigan Falls is a hockey town, and Tyler's the star player. But the viselike pressure from his father and his agent are sending him dangerously close to the edge. All people see is hockey—except Karen. Now they've managed to find something in each other that they both desperately need. And for the first time, Tyler is playing for keeps…
So I'm all about the contemporary stories that involve sports. I have actually found myself craving them. I saw the second book in this series on Net Galley and decided that if I wanted to request it, I should read the first (though I don't think they are actually a series that must be read together). I jumped in because I was reading another book that was rubbing me the wrong way (you'll see that one soon). Unfortunately, I just could not do it. I actually only made it only a few chapters before I bailed. My first issues was the writing style. It was a lot of tell, no show, and that really bothers me. Plus a ton of narration. I need my narration broken up. And almost immediately there was "insta-love," though I guess it was more like attraction, but ratcheted up. Nope, just could not do it. It is rated fairly highly on Goodreads so don't rule it out just because I wasn't into it.
The next book was one I received from the publisher after requesting it. The cover alone would have drawn me in. But then I read the blurb and just knew it would be right up my alley.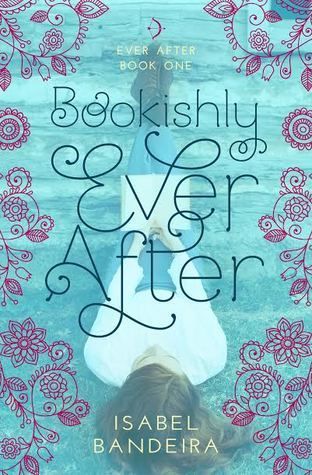 Blurb:
In a perfect world, sixteen-year-old Phoebe Martins' life would be a book. Preferably a YA novel with magic and a hot paranormal love interest. Unfortunately, her life probably wouldn't even qualify for a quiet contemporary.
But when Phoebe finds out that Dev, the hottest guy in the clarinet section, might actually have a crush on her, she turns to her favorite books for advice. Phoebe overhauls her personality to become as awesome as her favorite heroines and win Dev's heart. But if her plan fails, can she go back to her happy world of fictional boys after falling for the real thing?
Look at that cover! Isn't it absolutely gorgeous? Well, you know the old saying: "Don't judge a book by it's cover?" I should have never done that. But it was ok because THAT BLURB. I mean a book about a bookish girl. How could I not like it, right? I should have known I was in trouble right then. I had such high expectations, as would any bookish person. After all, as readers we want such things to live up to our fantasies. But this book fell so short. I tried, I really did. I read over half of. And my biggest problem? NOTHING HAPPENS. I mean by half way through I was still bored. It was like someone narrating their every day life. The writing was juvenile and there was so much telling, one of my biggest pet peeves. Throw in the girl who lives her life through advice she comes up with from lines in her favorite books, and you totally lose me. Are there parts of books I swoon over and wish I could have that kind of life? Sure, books are an escape from our "real" lives, after all. Who wouldn't want a little bookish in their life. But this girl was all live, eat, breathe the books. There was nothing special about her or her friends. They were one dimensional with no reliability. I can't believe I made it as far as I did. And I'm not alone in my thoughts on this book. I went and read reviews to see what others thought and they had the same issues. If you're looking for THAT book about a reader like you and their very interesting life, you won't find it here.
Finally, I'm actually still reading this one but I'm pretty sure it's going to go the way of the DNF in about another chapter or so. This is one that seems to have mixed reviews, though. So I'm not surprised.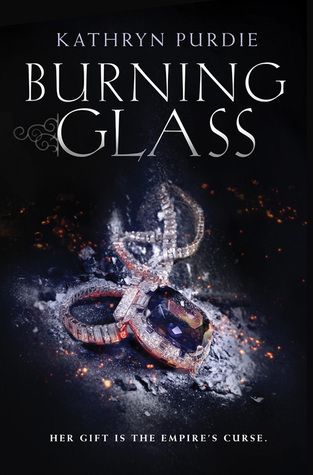 Sonya was born with the rare gift to feel what those around her feel—both physically and emotionally—a gift she's kept hidden from the empire for seventeen long years. After a reckless mistake wipes out all the other girls with similar abilities, Sonya is hauled off to the palace and forced to serve the emperor as his sovereign Auraseer.
Tasked with sensing the intentions of would-be assassins, Sonya is under constant pressure to protect the emperor. One mistake, one small failure, will cost her own life and the lives of the few people left in the world who still trust her.
But Sonya's power is untamed and reckless, her feelings easily usurped, and she sometimes can't decipher when other people's impulses end and her own begin. In a palace full of warring emotions and looming darkness, Sonya fears that the biggest danger to the empire may be herself.
As she struggles to wrangle her abilities, Sonya seeks refuge in her tenuous alliances with the volatile Emperor Valko and his idealistic younger brother, Anton, the crown prince. But when threats of revolution pit the two brothers against each other, Sonya must choose which brother to trust—and which to betray.
BURNING GLASS is debut author Kathryn Purdie's stunning tale of dangerous magic, heart-rending romance, and the hard-won courage it takes to let go.
So, since I haven't actually completely DNF'd this one yet, I'm not sure what to say and what not to say. Mostly, I'm bored. I'm 34% in and other than the action scene that happened with the first two chapters, nothing else had gone on. First off, THAT COVER. But, yeah, another one that fits the "Don't judge a book..." phrase. It's so pretty, right? I'm not sure if you get to understand it later on, but I have no idea what it is. Nor do I understand the title at all. The concept, while interesting lacks depth. Sonya can feel other people's emotions. It's interesting, but why does it happen? Where is the world building? I have no idea. And the amount of time she spends telling you about all these feelings of emotions, GAH!, it's way too much. But what may really put me over the edge is the scene I just read where suddenly she is completely interested in this guy she knows NOTHING about, other than what she's been told by others. Yet she's falling into his arms and ready to give herself to him. I don't want to spoil it for people, because you might actually want to read this, but for me it just doesn't work, or make sense. Actually, the more I write about this I realize I need to be done. This is another one that has potential and a few good reviews, but just lacks what I need in a fantasy book.
That's what I have so far. I'm interested to hear what prompts your to DNF a book. Is it lack of character development? Lack of world building? No connection with the story? Let me know. Perhaps I'm too hard on books at times. But life is too short and there are too many great stories out there to read to waste my time on things that just don't click!