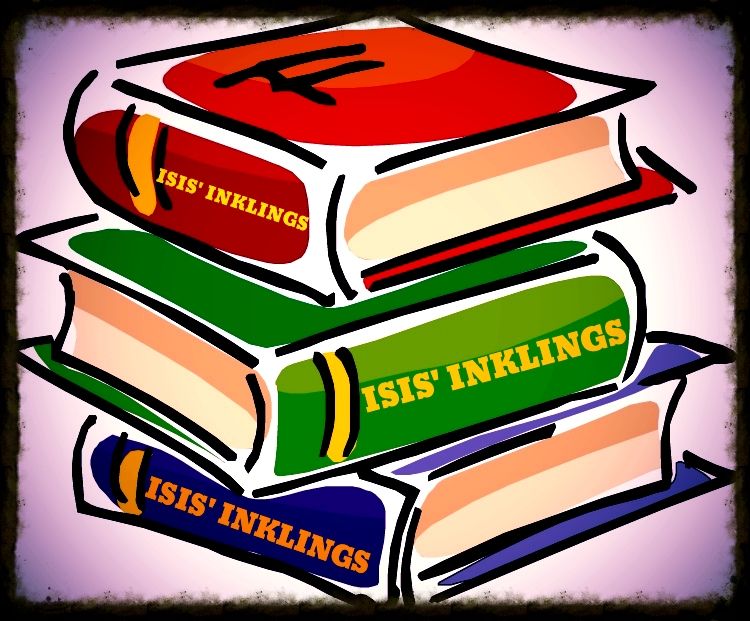 As Esmeralda's fleet of dragons grows stronger and deadlier, Madalyn devises a lethal plan that strikes at the very heart of not only Bree and her clan, but of the Halsing clan as well. Bree's powers continue to develop-but her physical strength is beginning to deteriorate, which puts her on a collision course in her battle against Esmeralda. The untimely death of her sixth, causes Bree's men to act quickly to ensure Bree's circle is complete and the prophecy remains true. As the threat to the realm becomes dire, the Elders break their silence and try to aid the last Chosen One on her Path. But will they be in time? Will it be enough to defeat Esmeralda? And will Bree even allow their interference? Friendship. Loyalty, and faith are tested to the brink in the fourth book of the Chrysalis Series – Fire & Rain.
ISIS' REVIEW:
I would like to thank author ML Lacey for the opportunity to read this story. Although I received the ebook for free, that in no way impacts my review.
WARNING: If you haven't read the first three books in this series do not read any further, as this review inherently contains spoilers for the first three books.
Picking up almost exactly where book three left off, Aubrey is still struggling to reconcile her human part with her magical part, though her struggle has finally lessened considerably. A fact which I, for one, am grateful, as I was getting tired of the repeating personal dilemmas and crises over essentially the same things. Aubrey is finally growing into the Chosen One and taking hold of her power.
That's not to say that she still doesn't have the occasional relapse, but no where near as often as in the other books. This book was particularly fun because of all the new things happening, in Aubrey's life, her clan, the Castle, and even with her arch-nemesis, Esmerelda.
As with the other books there are gains and losses in this installation of the tale, yet this time it seems that the gains outweigh the losses. And just when you think things are heading toward the ultimate resolution in cones a new, and very unexpected, twist. And what a twist it is. But the great thing was that Aubrey was up to the challenge and handled much more of the resolution herself. It has been such a blessing to have a vastly more mature Aubrey in this book, as I was getting tired of the fragile (and sometimes whiny) Aubrey of old.
True to course, this book ended with some potentially explosive news being shared. And it looks to be promising, given that it was seemingly dismissed out of hand by all Aubrey's protectors in her clan. So much so that I fully expect to see that come back and bite them in the 'hindsight is 20/20' ass! As much as I've enjoyed this series, I find myself hoping that Aubrey finally crosses in the next book, as I feel as though that particular piece has been drawn out as long as it could be, and any longer could be detrimental to the story. But then, who knows, maybe something mind blowing will happen that allows the transition to be put off yet again and it will all work perfectly. Either way, I know that I am looking forward to reading the next installment in this series as soon as it is released!
Madonna Lacy is the author of Chrysalis – The Awakening. Her intense love for the Rocky Mountains, and the American West, are often reflected in her story lines for her Chrysalis series.
A vivid imagination of places and people allows her to create fictional worlds that push established storytelling boundaries. M.L. Lacy is married living in far north Forth Worth, Texas, is the mother of two sons, and the grandmother of three granddaughters.