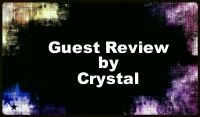 From Award-Winning, Young Adult author Rajdeep Paulus comes the sequel to Swimming Through Clouds, a powerful reminder that life is a battle you don't fight alone.
"I live in the in between. Between yesterday and forever. The way forward haunts me. The gap I must cover daunts me. And hope beckons, 'Run to me,' but I just learned to walk."
After a lifetime of abuse, the Vanderbilt siblings flee their home, finally free to pursue new dreams while running from yesterday's nightmares. Once bed-ridden Jesse navigates the Chicago streets, concealing his identity and planning revenge. A chance encounter in the rain introduces a girl who offers Jesse a glimpse of a sunnier future, but how will he weather the growing storm inside himself?
Separated from her Post-it note prince, Talia hides at a safe house for survivors of domestic violence while her father turns the city upside-down to find her. Surrounded by women fighting their own demons, Talia faces her past at every turn

CRYSTAL'S REVIEW:
received an e-copy of Seeing Through Stones in exchange for my honest review:
The sequel to Swimming Through Clouds, Seeing Through Stones is told by both points of views of Talia and Jesse, giving us more insight into Jesse's world.
Jesse is also a loveable character that has had more than his share of heartbreak and pain. His failed suicide attempt as a young teen left him unable to walk or talk for several years. Unbeknownst to his abusive father, and eventually with the help of his sister, Talia, Jesse rehabilitated himself and set in motion a plan for he and his sister to escape their father's reign of terror. His plan was derailed by Talia and her boyfriend, Lagan, and Jesse is determined to put it back on track to end his father's control over them permanently.
In a safe house for women, Talia struggles with the feeling of freedom and of having to trust and depend on others. Kept away from Lagan and Jesse for her own safety, Talia battles her inner demons on her own, always terrified that her father will find her, and wanting nothing more than to see Lagan and Jesse again. The women in the house all have their own stories and Talia begins to take strength from their stories and bravery.
Their father, Gerard Vanderbilt, and Immigration Lawyer full of many dark secrets, knows his kids are out there and he uses all of his resources to try to find them and bring them back home. While Jesse is torn between putting an end to his father and starting a real life for himself, Gerard closes in on them both.
A riveting story of bravery, growth, and justice, Seeing Through Stones is captivating to the end.
Rajdeep decided to be a writer during her junior year in high school after her English teacher gave her an "F" but told her she had potential. She studied English Literature at Northwestern University, and she writes masala-marinated, Young Adult Fiction, blogging weekly at InSearchofWaterfalls dot com.
When Paulus is not tapping on her Mac, you can find her dancing with her four princesses, kayaking with her hubs, coaching basketball or eating dark chocolate while sipping a frothy, sugar-free latte. She secretly hopes to one day own a laptop that functions under water! Oops. The secret's out.