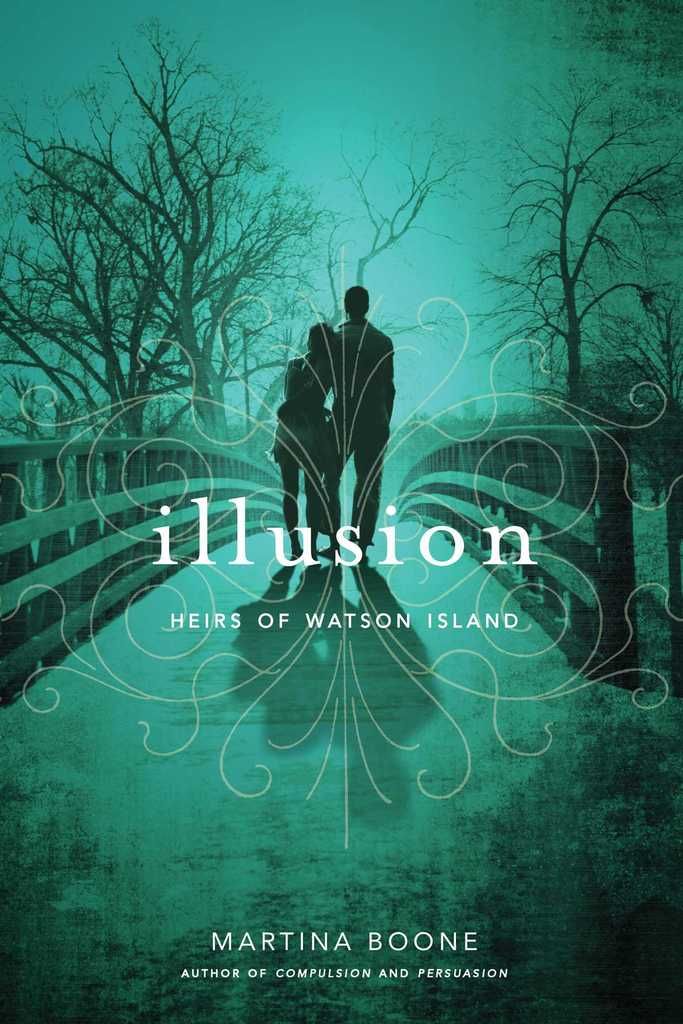 Title:
ILLUSION
Pub. Date:
October 25, 2016
Formats:
Hardcover, eBook
Barrie must rescue her beloved and her family from evil spirits in the masterful conclusion to the Heirs of Watson Island trilogy.
Caged by secrets all around her and haunted by mistakes that have estranged her from Eight Beaufort, Barrie Watson is desperate to break the curse that puts her family in danger—without breaking the beautiful magic that protects Watson's Landing. To do that, she must heal the rifts that have split the families of the island apart for three hundred years, unravel the mystery of the Fire Carrier and the spirits he guards, and take control of forces so deadly and awe-inspiring they threaten to overwhelm her.
With the spirits that cursed Watson Island centuries ago awake and more dangerous than ever, she finds an unlikely ally in the haunting and enigmatic Obadiah, whose motivations and power she still can't read—or trust. His help comes at a price, however, plunging Barrie into a deadly maze of magic and wonder, mystery and intrigue that leads through history to places she never imagined she could go.
Brooke's Review:
I want to thank Simon Pulse for providing me with an ARC of this book to read and give an honest review. Receiving this book for free has in no way altered my opinion or review.
If you haven't read the first or second book in this series, what are you waiting for? Need something totally different? A paranormal thats just a bit off the beaten path? A ghostly story that also has a the feel witchy powers? This is the series for you! But if you haven't read the first two books, I can't promise there won't be spoilers from those in this review, as they really do need to be read before you can understand what's going on with this one! So GO BACK!
I will say, writing a review for a third book in a series without giving any major plot twists away is hard! But, suffice it to say, I think I can give you a nice overview of my thoughts without letting you know exactly what you're in for with this conclusion.
Of course the story picks up where Persuasion left off. Eight has isolated himself from Barrie for her keeping his secret and neither seems to be able to escape their curse of being bound to their respective homes. Which also means they are destined to be apart, or are they? Their only hope is Obediah but can he be trusted?
I will say having trust in a 100+ year old man was hard for me and has been since he was introduced. His agenda was never very clear. Which I know was what Boone intended. I'm pretty sure she wanted you to feel unsure of just where his loyalties stood. And you could feel this rift in Barrie, and especially in those friends and family surrounding her who love her and don't want to see her, or anyone else, get hurt.
We see the return of all our favorite characters with this book: Berg, Eight, Seven, Pru, Mary, Daphne. And some we're not sure we can love so much: Cassie, Obediah. We even see the some characters who we might not have been expecting to see! But we don't see anyone new introduced. It was nice to see the wrap up happen for all these characters. The conclusion to their unexpectedly magical and scary summer!
The book continues with it's southern gothic charm. Boone absolutely did her research when writing these books. While it takes place in North Carolina, I get this Lousiana feel when I read it. Maybe because Obediah almost reminds me of all those shows I've watch on TV with the "voo doo" men and women! Either way, Boone definitely transports you to a world outside of where you are.
Eight and Barrie continue to have that push and pull romance that I have come to adore with this series. It's not over the top love at first site but more of a longing and need and pull to be together because there is just no way they can be apart. But is this even possible with their curse and bindings? Well, I guess you'll just have to read the conclusion to find out!
Boone does a nice job of wrapping up all the story lines in this series. I wasn't left worrying about anyone and what was happening to them. The mysteries of the island come to a head and the explanation of the Fire Carrier and the bindings is revealed. A perfect finale for this series!


Title:
COMPULSION
Release Date:
October 28th, 2014
Formats:
Hardcover, Paperback, eBook, Audiobook
Three plantations. Two wishes. One ancient curse.
All her life, Barrie Watson has been a virtual prisoner in the house where she lives with her shut-in mother. When her mother dies, Barrie promises to put some mileage on her stiletto heels. But she finds a new kind of prison at her aunt's South Carolina plantation instead—a prison guarded by an ancient spirit who long ago cursed one of the three founding families of Watson Island and gave the others magical gifts that became compulsions.
Stuck with the ghosts of a generations-old feud and hunted by forces she cannot see, Barrie must find a way to break free of the family legacy. With the help of sun-kissed Eight Beaufort, who knows what Barrie wants before she knows herself, the last Watson heir starts to unravel her family's twisted secrets. What she finds is dangerous: a love she never expected, a river that turns to fire at midnight, a gorgeous cousin who isn't what she seems, and very real enemies who want both Eight and Barrie dead.
Title:
PERSUASION
Release Date:
October 27, 2015
Formats:
Hardcover, eBook
Beautiful Creatures meets The Raven Boys in the spellbinding second novel in the Heirs of Watson Island trilogy that "skillfully blends rich magic and folklore with adventure, sweeping romance, and hidden treasure" (Publishers Weekly, on Compulsion).
Grieving the death of her godfather and haunted by her cousin Cassie's betrayal, Barrie returns from a trip to San Francisco to find the Watson plantation under siege. Ghost-hunters hope to glimpse the ancient spirit who sets the river on fire each night, and reporters chase rumors of a stolen shipment of Civil War gold that may be hidden at Colesworth Place. The chaos turns dangerous as Cassie hires a team of archeologists to excavate beneath the mansion ruins. Because more is buried there than treasure.
A stranger filled with magic arrives at Watson's Landing claiming that the key to the Watson and Beaufort gifts—and the Colesworth curse—also lies beneath the mansion. With a mix of threats and promises, the man convinces Barrie and Cassie to cast a spell there at midnight. But what he conjures may have deadly consequences.
While Barrie struggles to make sense of the escalating peril and her growing and forbidden feelings for Eight Beaufort, it's impossible to know whom to trust and what to fight for—Eight or herself. Millions of dollars and the fate of the founding families is at stake. Now Barrie must choose between what she feels deep in her heart and what will keep Watson's Landing safe in this stunning addition to a series filled with "decadent settings, mysterious magic, and family histories rife with debauchery" (Kirkus Reviews, on Compulsion).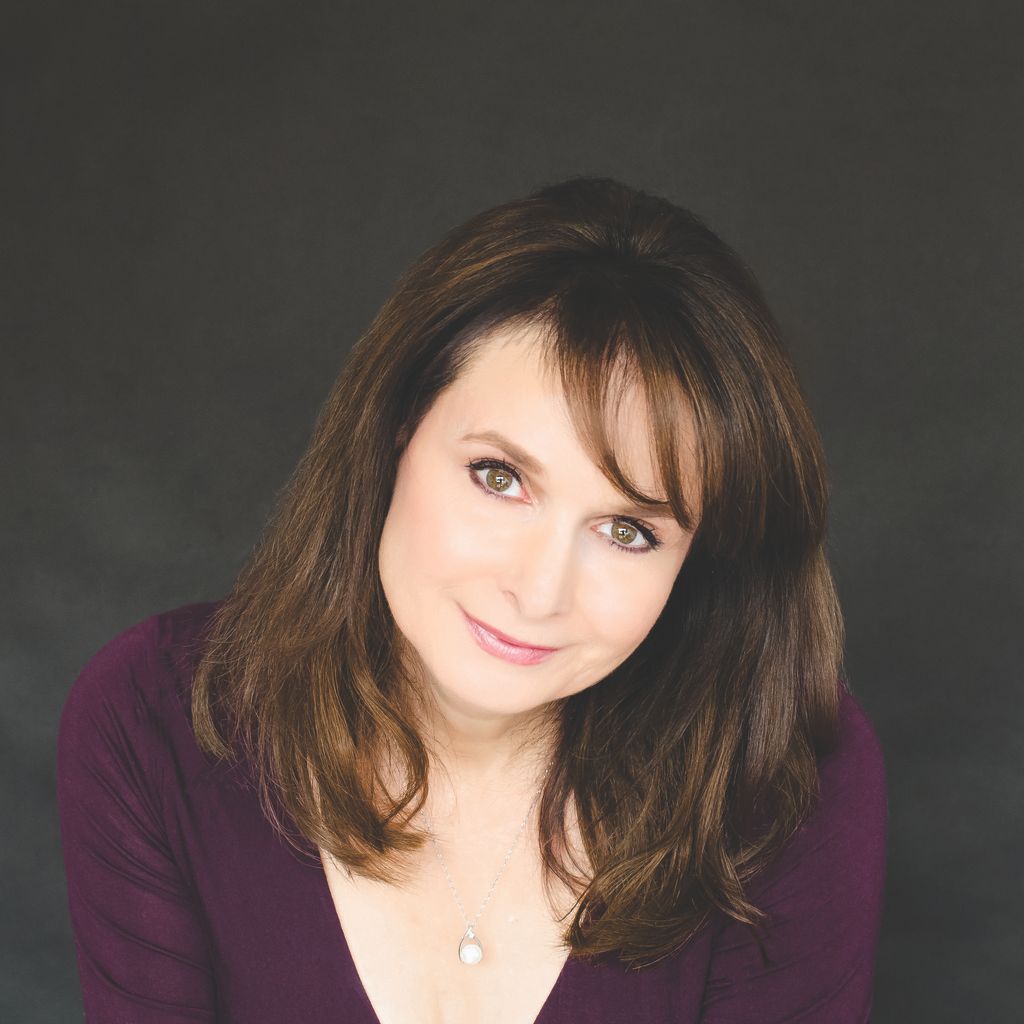 Martina Boone was born in Prague and spoke several languages before learning English. She fell in love with words and never stopped delighting in them. She's the author of SIBA Book Award nominated Compulsion, book one in the romantic Southern Gothic trilogy, the Heirs of Watson Island, which was an Okra Pick by the Southern Independent Bookstores Alliance, a Kansas State Reading Circle selection, a Goodreads Best Book of the Month and YA Best Book of the Month, and an RT Magazine Best of 2014 Editor's Pick. The second book in the trilogy, Persuasion, will be published in October 2015.
She's also the founder of
AdventuresInYAPublishing.com
, a three-time Writer's Digest 101 Best Websites for Writers site, the
CompulsionForReading.com
book drive campaign for underfunded schools and libraries, and
YASeriesInsiders.com
, a site devoted to the discovery and celebration of young adult literature and encouraging literacy through YA series. She is also a founder and permanent mentor at
1st5PagesWritingWorkshop.com
, helping to shepherd aspiring writers into the publication process and help them find the right starting point for their novels in progress, Locally in her home state of Virginia, she is on the board of the
She lives with her husband, children, and a lopsided cat, she enjoys writing contemporary fantasy set in the kinds of magical places she'd love to visit. When she isn't writing, she's addicted to travel, horses, skiing, chocolate flavored tea, and anything with Nutella on it.
a Rafflecopter giveaway
10/17/2016-
Just Commonly
- Review-Compulsion
10/18/2016-

Kayl's Krazy Obsession

- Guest Post
10/19/2016-
Always Me
- Review-Compulsion
10/20/2016-
YA Book Madness
- Guest Post
10/21/2016-
The Young Folks
- Review-Compulsion
10/24/2016-
The Cover Contessa
- Review-Persuasion (repost)
10/25/2016-
Good Choice Reading
- Guest Post
10/26/2016-
Curling Up With A Good Book
- Review-Persuasion
10/27/2016-
Tales of the Ravenous Reader
- Guest Post
10/28/2016-
A Dream Within A Dream
- Review-Persuasion (repost)
10/31/2016-
Here's to Happy Endings
- Review-Illusion
11/1/2016-
Two Chicks on Books
- Guest Post
11/2/2016-
Bookish Lifestyle
- Review-Illusion
11/3/2016-
Dark Faerie Tales
- Guest Post
11/4/2016-
Book Briefs
- Review-Illusion