Pub. Date:
September 20, 2016
Formats:
Hardcover, eBook
Angra is alive, his Decay is spreading—and no one is safe.
Meira will do anything to save her world. With Angra trying to break through her mental defenses, she desperately needs to learn to control her own magic—so when the leader of a mysterious Order from Paisly offers to teach her, she jumps at the chance. But the true solution to stopping the Decay lies in a labyrinth deep beneath the Season Kingdoms. To defeat Angra, Meira will have to enter the labyrinth, destroy the very magic she's learning to control—and make the biggest sacrifice of all.
Mather will do anything to save his queen. He needs to rally the Children of the Thaw, find Meira—and finally tell her how he really feels. But with a plan of attack that leaves no kingdom unscathed and a major betrayal within their ranks, winning the war—and protecting Meira—slips farther and farther out of reach.
Ceridwen will do anything to save her people. Angra had her brother killed, stole her kingdom, and made her a prisoner. But when she's freed by an unexpected ally who reveals a shocking truth behind Summer's slave trade, Ceridwen must take action to save her true love and her kingdom, even if it costs her what little she has left.
As Angra unleashes the Decay on the world, Meira, Mather, and Ceridwen must bring the kingdoms of Primoria together…or lose everything.
Today we welcome Sara Raasch for an interview. Take it away!
1.
Did you always know you wanted to be a writer or did you want to be something else?
I always wanted to be a writer. One of my earliest memories is of trying to sell hand drawn picture books at a lemonade stand.
2.
How long does it take you to write a book from start to finish?
It really depends—I spend a lot of time world building/plotting beforehand, which can take anywhere from a few months to a few years. Drafting is usually fast in comparison, generally six months to a year, then add in editing…it really all just depends on the book!
3.
How do you come up with themes for your stories?
Sometimes they develop organically, but with SNOW LIKE ASHES, for instance, I went in knowing what I wanted the book to leave with people. It's a spoiler, but I will say that the main thing I hope people take away is that they are enough.
4.
Do you have a schedule of when you write?
I try to write in the morning (or edit or whatever needs done) then do marketing stuff in the afternoons.
5.
How are you able to balance other aspects of your life with your writing?
By making sure I shut down when I need to. It's SO important to have other things that ground you in the non-writing world, because it can be all too easy to lose yourself in the insanity of publishing. Taking time to breathe makes everything better!
6.
What elements do you think make a great story line?
Unpredictability. If a book can take me by surprise, it will earn a permanent place in my heart!
7.
What was the hardest thing about writing a book?
For me, it's always editing, heh. All the other stuff—drafting, world building, plotting—is quite fun, but going back through and making it all make sense/fit/figure out why it doesn't make sense/fit…ick.
8.
How many books have you written so far? Do you have a favorite?
Oh gosh, a dozen? Maybe more? I lost count! I think my favorite though is always the one I'm working on, because I try to put a lot of who I am at the time into it.
9.
Do you have a favorite character?
Again, I think it's always someone from my current project, for the same reason. But as for SNOW LIKE ASHES—I loved writing scenes with Shazi and Ceridwen!
I have an office in my house and I LOVE it—I can go there and know it's time to get to work!
11.
When deciding on how to publish, what directed you to the route you took?
I always knew what I wanted for my books: to be on shelves in bookstores. And that, for me, seemed to come easiest through traditional publishing!
12.
Have you gotten feedback from family about your book(s)? What do they think?
I have! They're super supportive—I'm so lucky to have such a family!
13.
What kinds of things do you like to do outside of writing?
Cook! My husband and I are huge foodies!
14.
What kinds of advice would you give to someone who wants to start writing?
The one piece of advice I always give is Keep Moving Forward. This industry can seem very intimidating (writing books in general is intimidating!) but perseverance is key!
15.
What is your favorite book? favorite author? Do you have an author that inspired/inspires you to write?
One favorite book?? HA! I'll list a few: Prince's Gambit by CS Pacat; the Twelve Houses series by Sharon Shinn; The Traitor Baru Cormorant by Seth Dickinson; and lots, lots more. Those authors are my favorites too!
16.
Do you have any go to people when writing a book that help you with your story lines as well as editing, beta reading and such?
I have a few author friends I bounce ideas off of, namely Kristen Simmons (METALTOWN, coming out the same day as FROST LIKE NIGHT!).
17.
Are you working on anything now?
My next series, a YA pirate fantasy!
18.
Tell us 5 things that make you smile
Ducks, babies in Halloween costumes, seeing my book on shelves, dairy-free ice cream that doesn't taste like dairy-free ice cream, and when my friends/family get good news
19.
Tell us 5 things that make you sad
That commercial about the miniature horse that gets shunned by the big horses so the woman has to buy it a tiny horse door so it can come in the house to be with her (NO ONE LOVES THE MINI HORSE EXCEPT THAT WOMAN OH GOD), dairy-free ice cream that tastes like dairy-free ice cream, when the grocery store stops selling the one brand of insert food item here that I can actually eat because allergies, food allergies in general, and Twitter trends (which are usually depressing as hell)
20.
If you could travel anywhere in the world to visit a place so you could use it as a background for a book, where would it be?
At the moment, it'd be super useful to go to Barcelona, for Pirate Book.
Thanks so much for being here today, Sara. Pirate fantasy sounds fantastic! It was great having you with us!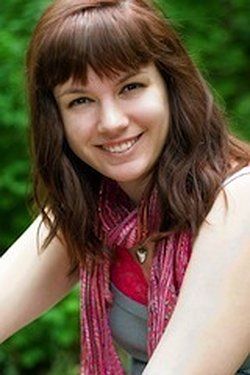 Sara Raasch has known she was destined for bookish things since the age of five, when her friends had a lemonade stand and she tagged along to sell her hand-drawn picture books too. Not much has changed since then — her friends still cock concerned eyebrows when she attempts to draw things and her enthusiasm for the written word still drives her to extreme measures. Her debut YA fantasy, SNOW LIKE ASHES, came out October 14, 2014 from Balzer + Bray, and the sequel, ICE LIKE FIRE, comes out October 13, 2015. Neither features her hand-drawn pictures.
a Rafflecopter giveaway
9/12/2016-
Young Adult at Heart
- Interview
9/13/2016-
Reviews from a Bookworm
- Review
9/14/2016-
Fiktshun
- Guest Post
9/15/2016-
Tween 2 Teen Book Reviews
- Review
9/16/2016-
The Cover Contessa
- Interview
9/19/2016-

Quartzfeather

- Review
9/20/2016-
Writing My Own Fairy Tale
- Guest Post
9/21/2016-
Bookish Lifestyle
- Review
9/22/2016-
Two Chicks on Books
- Interview
9/23/2016-
Mundie Moms
- Review