Today we are excited to welcome author Melissa Chambers to the blog!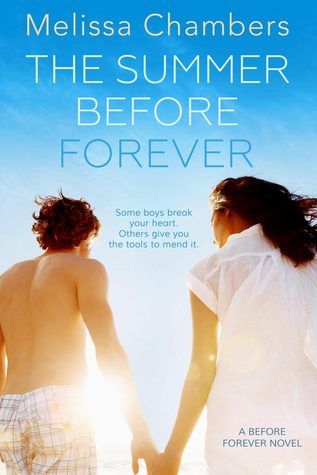 Some boys break your heart. Others teach you how to heal it.
Chloe Stone's life is a hot mess. Determined to stop being so freaking skittish, she packs up her quasi-famous best friend and heads to Florida. The goal? Complete the summer bucket list to end all bucket lists. The problem? Her hot soon-to-be stepbrother, Landon Jacobs.
Landon's mom will throttle him if he even looks at his future stepsister the wrong way. Problem is, Chloe is everything he didn't know he wanted, and that's...inconvenient. Watching her tear it up on a karaoke stage, stand up to his asshole friend, and rock her first string bikini destroys his sanity.
But there's more than their future family on the line. Landon is hiding something—something he knows will change how she feels about him—and she's hiding something from him, too. And when the secrets come out, there's a good chance neither will look at the other the same way again...
Summer's ending…boo! Chloe Stone in The Summer Before Forever has to complete a list of ten confidence-building tasks before the summer is over.
So before you let summer slip through your fingers, here's a list of the top ten ways to properly end your summer. If you haven't done these yet, go ahead and get started! As long as there's summer sun, there's still time!
Freefall backward into the deep end. I hadn't done this since I was a kid. I did it the other day and instantly remembered that crazy feeling when your heart lurches up into your chest, and for that half a second, you don't trust that the water will break your fall. It's fabulous!
Squirt your best friends with a supersoaker, because…why not?
Eat a plate of exotic fruit. Mango, kiwi, papaya. Not that you can't do this year-round, but isn't fruit better on a hot summer day?
Sport a fake tattoo. Too soon we'll all be covering up our arms and legs with long sweaters and pants. If you want to make your statement, now's your chance!
Enjoy the daylight! To me, one of the worst parts of winter is Daylight Savings Time. It's pitch-black dark where I live at 4:45 in December. Take a walk after dinner, or at least sit outside on your patio. When winter comes, we'll all be looking longingly into the dark night before it even turns dinnertime!
Feed the ducks. I remember my parents taking me to the park downtown when I was little. We'd bring a loaf of bread and toss the ducks pieces. Those little guys can provide hours of entertainment!
Twirl around your yard in the pouring down rain. That rain will be turning into freezing cold snow soon enough!
Roll down your windows. I like to let people passing by on the sidewalk get the full effect of my tone deaf singing. :)
Dangle your feet off a dock. If you're lucky enough to live by the ocean, bonus points! But for those of us who are dreadfully landlocked, a lake dock will work just as well.
Read The Summer Before Forever!
How long does it take you to write a book from start to finish?
If I'm really jammin' I can get it done in two months, which is what I prefer. There's a lot less re-reading and re-acquainting myself with my story and my characters that way, and I tend to enjoy the process more when I can do it in a short amount of time.
What elements do you think make a great story line?
Rich characters that the reader cares about. I know if I as a reader am invested in the characters, I won't want to put the story down.
What is the hardest thing about writing a book?
The sagging middle, no question. You come out, guns blazing, introducing characters, building their storylines, working toward the black moment, then around halfway through when all's peachy keen, you can sometimes hit a wall. We writers work very hard to lift those sagging middles and keep the reader invested. The last thing I ever want to do is bore my reader!
How many books have you written so far? Do you have a favorite?
I've written ten books, most of which are stored safely under my bed never to make an appearance again. They were building blocks to get me to the point that I was ready for publication, and I'm fine with them only serving that purpose. As far as my favorite goes? That's really tough, but I think for now, I have to say The Summer Before Forever is pretty high on my list. I must have read through this book ten times during the editing process, and I never got sick of it. But, I'm a total sucker for Landon and Chloe. :)
Do you have a favorite character?
From The Summer Before Forever, I have to admit, I had a ball writing Jenna. She's a complete hot mess, which is a writer's dream. Nobody wants to write a boring character, and like her or not, she doesn't leave you yawning!
I have a great writing area in my house. It's my fun, creative space complete with a statue of Lloyd Dobler (Say Anything from the 80s?) and stickers of all my favorite bands. If nobody's home though, I set up shop on my couch so my two terriers can snuggle up around me.
What kinds of things do you like to do outside of writing?
I love to hang out at friends' houses. We talk until we're hoarse, and they all feed me really well.
I also love to play tennis, and I listen to a ton of audiobooks. Oh, and lately I've had an online card game obsession.
What kind of advice would you give to someone who wants to
Do it! When I tell people I'm a writer, so often they say, "I've always wanted to write a novel." I can't understand why they don't just sit down and do it! I think the biggest mistake people make is thinking that the novel needs to be perfect. Far from it. I always tell people to write that first novel exactly like they want to, not paying attention to any advice from critique groups or even from wonderful craft novels. Get it out of your system and enjoy it! If you decide then that you want to get published, start reading craft books, joining writing groups (like RWA for romance or SCBWI for children's books), attend conferences, take workshops, and learn the craft. And if you think you just have this one idea for a book, wait until you finish. Your head will be swimming with new book ideas!
What is your favorite book? favorite author? Do you have an
author that inspired/inspires you to write?
Oh, man this is hard! I tend to read mostly contemporary stories, which is also what I write. When I decided to try my hand at writing YA, the first thing I did was read Anna and the French Kiss, and I knew I had a lot to live up to. I also love Eleanor and Park, Simon vs. the Homo Sapiens Agenda, and Born Confused by Tanuja Desai Hidier to name just a very few. In suspense, I'm a sucker for Gillian Flynn and Kimberly McCreight. In women's fiction I'm completely hooked on Liane Moriarty, and I'm a long-time fan of Jane Green and Sophie Kinsella's stand-alone novels. There's also an author named Lauren Fox who is an automatic buy for me, blurb unread.
Do you have any go to people when writing a book that help you
with your story lines as well as editing, beta reading and such?
I have a YA critique group with two very experienced writers. It's kind of like the writer's version of playing tennis against Serena Williams. I'm not sure why they agree to have me, but I will go to group as long as they will let me!
I would actually love to gain some beta readers who would like to give me feedback! I think reader feedback is invaluable in crafting a good story. I always tell people to stop reading when they get bored and let me know where that point is!
Are you working on anything now?
I am ALWAYS working on something! Next up is Book Two in the Before Forever series. I can't wait to share Jenna's story with readers!
Tell us 5 things that make you smile.
Just reading this question made me smile! Okay, here goes:
2. Dark chocolate covered almonds.
3. Anything on ABC Family.
5. And just recently, anyone who tags me on Twitter talking about The Summer Before Forever! (That actually makes me jump for joy.)
Tell us 5 things that make you sad
1. Men on the beach in Speedos.
4. The bottom of the ice cream container.
If you could travel anywhere in the world to visit a place so you
could use it as a background for a book, where would it be?
Hawaii!!! I've never been and I've always wanted to go. Bucket list?!
Thanks so much for stopping by today, Melissa. It's been great having you on the blog!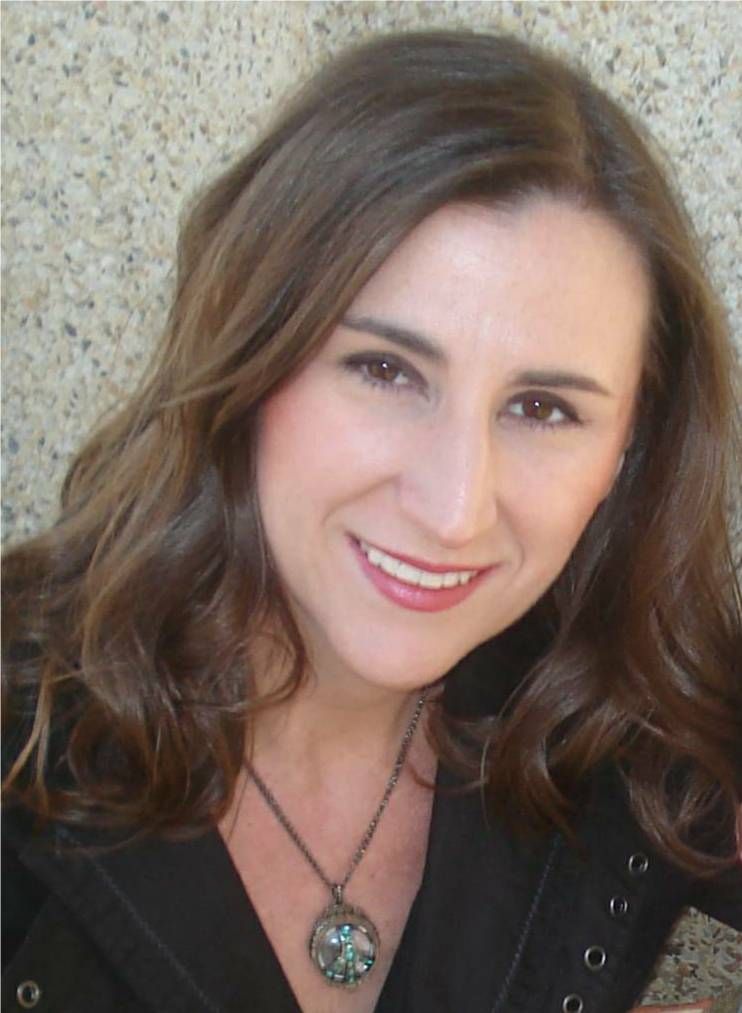 Melissa Chambers writes contemporary novels for young, new, and actual adults. A Nashville native, she spends her days working in the music industry and her nights tapping away at her keyboard. While she's slightly obsessed with alt rock, she leaves the guitar playing to her husband and kid. She never misses a chance to play a tennis match, listen to an audiobook, or eat a bowl of ice cream. (Rocky road, please!) The Summer Before Forever is her debut YA novel.