BEWARE

THAT GIRL
(Delacorte Press / On sale May 31, 2016 / Ages 14 and up)
As the scholarship student at the Waverly School in NYC, Kate has her work cut out for her: her plan is to climb the social ladder and land a spot at Yale. She's already found her "people" among the senior class "it" girls—specifically in the cosseted, mega-wealthy yet deeply damaged Olivia Sumner. As for Olivia, she considers Kate
the best friend she's always needed, the sister she never had.
When the handsome and whip-smart Mark Redkin joins the Waverly administration, he immediately charms his way into the faculty's and students' lives—becoming especially close to Olivia. It becomes increasingly obvious that Redkin poses a threat to Kate, too, in a way she can't reveal—and can't afford to ignore. How close can Kate and Olivia get to Mark without having to share their dark pasts?
Toten delves into the mesmerizing yet dysfunctional world of those who manipulate but seem ever so charming. With its gripping pace and Hitchcockian twists that will cause nail biting and racing heartbeats, fans of We Were Liars, The Girl on the Train, and Gone Girl won't be able to put down this electrifying novel.
"The private school setting, beautiful blondes in designer fashions, and air of mystery make this ideal for fans of E. Lockhart's We Were Liars."—Booklist
"Complete with a disturbing yet satisfying conclusion, this is a must-have for teen fans of psychological thrillers such as Gillian Flynn's Gone Girl
."—School Library Journal
Barnes and Noble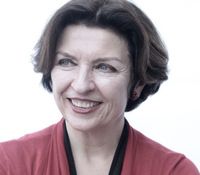 TERESA TOTEN
won the Governor General's Literary Award in Canada for The Unlikely Hero of Room 13B. She is the author of the acclaimed Blondes series, as well as The Game, The Onlyhouse, and, with Eric Walters, The Taming. Teresa lives in Toronto. Visit her online at teresatoten.com and on Facebook, and follow her at @TTotenAuthor on Twitter.
a Rafflecopter giveaway