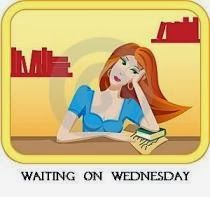 Waiting on Wednesday is a weekly meme hosted by Jill from Breaking the Spine that spotlights upcoming releases we are eagerly awaiting!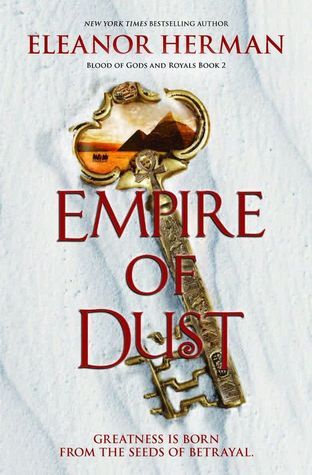 Title: Empire of Dust (Blood of Gods and Royals #2)
Author: Eleanor Herman
Publisher: Harlequin Teen
Expected Publication Date: June 28, 2016
Blurb:
In Macedon, war rises like smoke, forbidden romance blooms and ancient magic tempered with rage threatens to turn an empire to dust
After winning his first battle, Prince Alexander fights to become the ruler his kingdom demands—but the line between leader and tyrant blurs with each new threat.
Meanwhile, Hephaestion, cast aside by Alexander for killing the wrong man, must conceal the devastating secret of a divine prophecy from Katerina even as the two of them are thrust together on a dangerous mission to Egypt.
The warrior, Jacob, determined to forget his first love, vows to eradicate the ancient Blood Magics and believes that royal prisoner Cynane holds the key to Macedon's undoing.
And in chains, the Persian princess Zofia still longs to find the Spirit Eaters, but first must grapple with the secrets of her handsome—and deadly—captor.
New York Times bestselling author Eleanor Herman entwines the real scandals of history with epic fantasy to reimagine the world's most brilliant ruler, Alexander the Great, in the second book of the Blood of Gods and Royals series.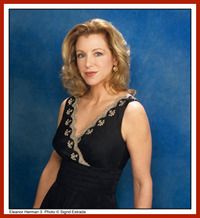 Eleanor calls herself a "Sherlock Holmes of history." To research Mistress of the Vatican, she traveled to Italy hot on the trail of documents related to Olimpia Maidalchini and Pope Innocent X, and found a cache of their letters. She visited Olimpia's palace in the Piazza Navona in Rome (now the Embassy of Brazil), her villa outside the city (now used by the prime minister of Italy for entertainment), and the papal palace of the Quirinale, (now the ceremonial palace of the President of Italy.) She visited Olimpia's birthplace in Viterbo, 50 miles north of Rome, her tomb in San Martino, the town she built for dowerless girls, and her country hunting lodge, gracefully falling to ruin.
Eleanor read countless diplomatic dispatches, letters, and contemporary records on life in seventeenth century Rome. Her fluency in French, German, and Italian has been invaluable in researching sources that have never been translated into English.
Mistress of the Vatican is Eleanor's third book. Sex with Kings – a history of royal mistresses – appeared in 2004, and Sex with the Queen – a history of queens who took lovers – was published in 2006. Eleanor is a frequent commentator in the media about royal scandals, and has hosted episodes for The History Channel's show, Lost Worlds, to air in the 2007-8 season. Born in Baltimore, Maryland, Eleanor graduated with a degree in journalism from Towson University, studied languages in Europe, and for thirteen years worked for NATO'S Nations & Partners for Peace magazine. She is married and lives in McLean, VA.