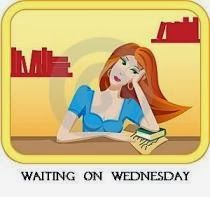 Waiting on Wednesday is a weekly meme hosted by Jill from Breaking the Spine that spotlights upcoming releases we are eagerly awaiting!
Title: Wanderlost
Author: Jen Malone
Publisher: Harper Teen
Expected Publication Date: May 31, 2016
Blurb:
Not all those who wander are lost, but Aubree Sadler most definitely is on this novel's whirlwind trip through Europe.
Aubree can't think of a better place to be than in perfectly boring Ohio, and she's ready for a relaxing summer. But when her older sister, Elizabeth, gets into real trouble, Aubree is talked into taking over Elizabeth's summer job, leading a group of senior citizens on a bus tour through Europe.
Aubree doesn't even make it to the first stop in Amsterdam before their perfect plan begins unraveling, leaving her with no phone, no carefully prepared binder full of helpful facts, and an unexpected guest: the tour company owner's son, Sam. Considering she's pretending to be Elizabeth, she absolutely shouldn't fall for him, but she can't help it, especially with the most romantic European cities as the backdrop for their love story.
But her relationship with Sam is threatening to ruin her relationship with her sister, and she feels like she's letting both of them down. Aubree knows this trip may show her who she really is—she just hopes she likes where she ends up.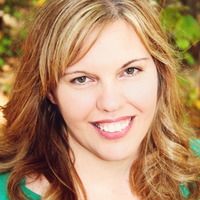 Jen Malone writes books for tweens and teens. Her debut middle grade novel At Your Service (Simon & Schuster) published in 2014. Next up is the co-written series You're Invited (S&S, 2015 and 2016) and three young adult titles with HarperCollins, beginning with Map To The Stars (Summer 2015). Jen is the Author-in-Residence at a middle school outside Boston and has presented workshops at SCBWI conferences, the Baltimore Book Festival, Girl Scouts of America Adult Learning symposium, the Princeton Children's Book Festival, the Writer's Loft, Savvy Authors, and others. She also teaches creative writing to tweens at popular library and school workshops.