My name is Kano Murasaki, but most people call me Risuko. Squirrel.

I am from Serenity Province, though I was not born there.

My nation has been at war for a hundred years, Serenity is under attack, my family is in disgrace, but some people think that I can bring victory. That I can be a very special kind of woman.

All I want to do is climb.

My name is Kano Murasaki, but everyone calls me Squirrel.

Risuko.
Title: Risuko: A Kunoichi Tale (Seasons of the Sword #1)
Author: David Kudler
Publisher: Stillpoint Digital Press
Expected Publication Date: June 15, 2016
I would like to thank
Stillpoint Digital Press & NetGalley
for a copy of this e-ARC to review. Though I received this ebook for free, that has no impact upon the honesty of my review.

Though Japan has been devastated by a century of civil war, Risuko just wants to climb trees. Growing up far from the battlefields and court intrigues, the fatherless girl finds herself pulled into a plot that may reunite Japan -- or may destroy it. She is torn from her home and what is left of her family, but finds new friends at a school that may not be what it seems.

Magical but historical, Risuko follows her along the first dangerous steps to discovering who she truly is.

Kano Murasaki, called Risuko (Squirrel) is a young, fatherless girl, more comfortable climbing trees than down on the ground. Yet she finds herself enmeshed in a game where the board is the whole nation of Japan, where the pieces are armies, moved by scheming lords, and a single girl couldn't possibly have the power to change the outcome. Or could she?"
Absolutely engrossing, this story grabbed me from the very start. Replete with vivid details, gorgeous descriptions, and rich emotions, this is the beginning of what looks to be a tale well worth the telling. Risuko is an exceptional character, with a rich inner life, and all the challenges you'd expect, plus more, in her daily life. Swept away from her family and all she's ever known, thrust into unusual and difficult situations on a regular basis, still she holds her personal integrity and sense of self - even when she isn't at all sure who she really is. Learning about Risuko's new life with her is a rewarding experience, and I'm already anxious for the next part of her story.
But Risuko isn't the only character in this story, and the others are just as well crafted. While I didn't learn as much about all the other players on the board, they were smoothly positioned and each had at least one hook that pulled me toward them, increasing my desire to know about them as well. It seems fairly clear that many of these characters will play much more prominent roles as this tale unfolds, and I, for one, greatly anticipate discovering who will become powerful players, and who will fade away.
Mr. Kudler has envisioned and created an intensely interesting world, a world in which he managed to put me into Risuko's shoes while still allowing me to see the larger picture that is not yet visible to her. That is an exceptional feat, and one which I am grateful to have experienced. Having Risuko's inner turmoil mirror the external turmoil taking place in Japan is a blessing for the reader. Thus far the arc of the story has been perfectly matched to both the development of the characters and the placement of the action. He has managed to propel Risuko forward into a world that both intrigues and repels me. That takes skill, and a deft touch. Both of which are very visible in this book. Now, where's the next part of the story already?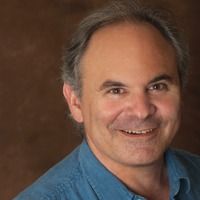 David Kudler is a writer and editor living just north of the Golden Gate Bridge with his wife, actress, teacher, and author Maura Vaughn, their author-to-be daughters, and their apparently non-literary cats.
A published author, he is currently working on
Risuko: A Kunoichi Tale
, a young-adult historical adventure novel set in sixteenth century Japan.
He serves as publisher for
Stillpoint Digital Press
. Since 1999, he has overseen the publications program of the
Joseph Campbell Foundation
, for which he has edited three posthumous volumes of Campbell's previously unpublished work (
Pathways to Bliss
,
Myths of Light
and
Sake & Satori
) and managed the publication of over fifty print, ebook, print, audio, and video titles, including the third edition of the seminal
The Hero with a Thousand Faces
.
Currently, David serves as vice-president of
the Bay Area Independent Publishers Association
.