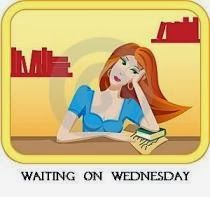 Waiting on Wednesday is a weekly meme hosted by Jill from Breaking the Spine that spotlights upcoming releases we are eagerly awaiting!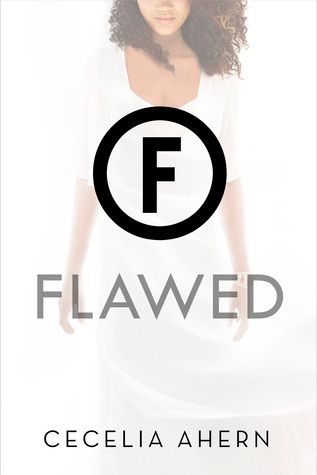 Title: Flawed
Author: Cecelia Ahern
Publisher: Feiwel and Friends
Expected Publication Date: April 5, 2016
Blurb:
Celestine North lives a perfect life. She's a model daughter and sister, she's well-liked by her classmates and teachers, and she's dating the impossibly charming Art Crevan.
But then Celestine encounters a situation where she makes an instinctive decision. She breaks a rule. And now faces life-changing repercussions.
She could be imprisoned. She could be branded. She could be found FLAWED.
In her breathtaking young adult debut, bestselling author Cecelia Ahern depicts a society where obedience is paramount and rebellion is punished. And where one young woman decides to take a stand that could cost her-everything.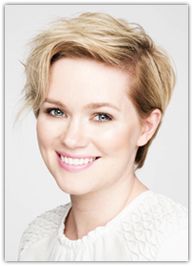 Cecelia Ahern was born on September 30, 1981 in Dublin, Ireland. She is the daughter of the former Irish Taoiseach Bertie Ahern. On 14th December 2009 it was announced that Cecelia had given birth to her first child with partner David Keoghan, a girl named Robin. She was secretly married on 11 June 2010 in County Kildare, Ireland. Her older sister, Georgina Ahern is married to Nicky Byrne of Irish pop group Westlife. Cecelia was a member of the Irish pop group Shimma who finished third in the Irish national for the Eurovision Song Contest in 2000. She attended Griffith College Dublin and obtained a degree in Journalism and Media Communications.
Cecelia Ahern wrote her first novel,
PS. I Love You
when she was twenty-one. It was published in 2004, the number 1 bestseller in Ireland for 19 weeks and sold in over forty countries. The book was adapted as a motion picture directed by Richard LaGravenese and starring Hilary Swank and Gerard Butler and released in 2007 in the United States.
Her second book,
Where Rainbows End
(US title:
Love, Rosie
or
Rosie Dunne
) won the German CORINE Award in 2005. She contributed with short stories to charity books and is also the co-creator and producer of the ABC comedy
Samantha Who?
.
Her other works include
If You Could See Me Now
(US title:
A Silver Lining
),
A Place Called Here
(US title:
There's No Place Like Here
)
Thanks for the Memories
(US title:
Desire Lines
)
The Gift
The Book of Tomorrow
.