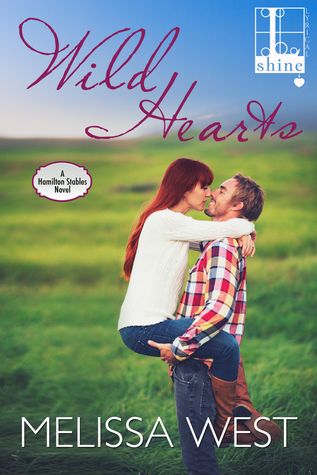 In the lush heart of Kentucky, horse racing is king, and the Hamilton family is royalty, born to produce champions. Maybe that's because they understand wildness better than most…
Charming, reckless, and restless, youngest brother Alex Hamilton has a reputation for sweet talking his way into any woman's arms—and failing at anything to do with the family business. So when he commits to managing their new breeding operation, it's under one condition: he'll focus on work and nothing else—no distractions, no fun…no women. But just when Alex has promised to keep his hands to himself, sweet, sexy Kate Littleton gallops away with his heart…
Kate knows Alex isn't the long-term type—he proved that in a lot of delicious ways when they first met more than a year ago. But seeing him blazing with new dedication to Hamilton Stables, she can't deny that he's miles ahead of any other man who interests her. The attraction between them is electric right out of the gate, but it will take an unexpected loss to put them back in the race and headed for a passionate future together…
This book is a standalone novel in a series of standalones.
Title: Wild Hearts (Hamilton Stables #2)
Author: Melissa West
Publisher: Lyrical Shine
Expected Publication Date: February 16, 2016
Brooke's Review:
I want to thank the author, Melissa West, and Lyrical for providing me with a copy of this book to read and give an honest review. Receiving this book for free has in no way altered my opinion or review.
I really enjoyed Melissa's first book in this series. I am not a Southern girl. On the contrary, I grew up in Brooklyn, NY, so I'm about as city as it gets. But there is something about the South and how things work that are so different it is totally intriguing. That's how I felt when I read this book. Like I just had to know more: more about the South, more about horses, more about everything. And the picture West paints of the stables and the land and the horses did just that for me.
I also love a good book where attraction might start things off, but then things grow into this complicated and amazing relationship. That's what West did here. She took two people who absolutely had the chemistry to go at it and she made them back up a bit and slowly come together. It was like watching a flower grow, only not quite that slow! LOL!
Kate was one spunky and independent girl. She knows what she wants and isn't afraid to do what she needs to get it. If that means keeping away from things she knows are not good for her she darn well will do it. But there's something about Alex Hamilton that pulls her in. And while she wants to try and stomp out the fire that seems to burn whenever she around him, it's almost impossible for her to do so. But she's not dumb with her heart. She keeps it closed because she doesn't want it hurt. Yet, miraculously, Alex is somehow able to crack it open bit by bit and inch his way in. And Kate can see a side of him no one else seems to see: a dedicated and hard working man who wants to succeed.
I was so glad to see this book was about Alex. I really enjoyed meeting him in Racing Hearts. There's always something about the youngest brother that gets to me. I want to know their story and how it will end. Especially when they are the reckless type who really want to turn things around. And being that he's had his fair share of mess ups, I loved seeing him come into his own and take charge of his future. Of course, he has some rocky patches and a tragedy that slow him down. But he overcomes and is able to prove he is the right man for the job.
West's descriptions really bring me into the countryside of Kentucky. I may be a city girl, but I spent quite a few years in the country of Ohio, so it was nice to have that picture in my mind once again. And her way of approaching the complications of love in this book are fantastic. There's such a push and pull between the characters who know what they want but are just a tad bit weary about going and getting it.
Overall, this is a quick romantic read that pitches in just a little bit of heartbreak so the characters can see what they truly have in front of them. I love West's writing and will read anything she choose to put on paper. If you're a fan of sassy and fun romance, then you'll love this series.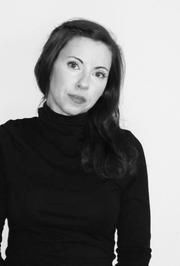 Melissa West writes heartfelt Southern romance and YA sci-fi romance,all with lots of kissing. Because who doesn't like kissing?. She lives outside of Atlanta, GA with her husband and two daughters and spends most of her time writing, reading, or fueling her coffee addiction.
She holds a B.A. in Communication Studies and a M.S. in Graphic Communication, both from Clemson University.
Connect with Melissa at
www.melissawestauthor.com
or on Twitter @MB_West.