Goodreads Teaser: "Susan Sarnio made a choice, and will spend the rest of her life as the only female Death. Last year she was bullied and ostracized. Now, to her complete bewilderment, four Deaths via for her affection. Yet, something is terribly wrong at the College of Deaths. When a ship Carr scythe metal is attacked, many blame the newly-freed Elementals, but Susan knows the Elementals are innocent.
Shadows from the distant past come to light. Dragons circle the horizon, blood spills, and nothing is what it seems. Susan and her friends struggle to stop a war. They search for the fabled First Scythe, hoping to sway the balance, but who is the true enemy?"
Sword of Deaths (The Scythe Wielder's Secret #2)
MuseItUp Publishing
4 stars
I would like to thank

Muse It Up Publishing

for a copy of this e-book to review. Though I received this e-book for free, that has no impact upon the honesty of my review.
Continuing in the same vein as the first book, this one is rich with colorful characters, interesting challenges, and thoughtful messages embedded within the story itself. Suzie, now going by her full name of Susan, finds yet another mystery to be unraveled right along with the unfinished mystery from book one. Only this time she's got her legs underneath her, so to speak; starting from a much more powerful position Susan once again is the central figure in the ongoing saga that is no longer just the College of Deaths, but now involves the world of Deaths.
At the tender age of fourteen Susan is still struggling to eke out a place in a society that's been devoid of women for a million years. And now she's got the added challenge of coping with multiple admirers, though that does help balance out the considerable grief she still faces from those who've long become accustomed to an all male society. Billy, Frank, and two others vie for her affections, while still trying to find the right balance of remaining her friend should she chose one of them. And while there is romance, it is very age appropriate, again going no further than sweet kisses (which may in many cases be somewhat idealistic in the world today's teens must navigate).
While many of the core characters continue to develop, Frank steps into the next largest role. Much of this book bounces between following the development of both Susan and Frank. As they grow into themselves they propel the story forward, tackling old and new challenges alike. The intrinsic strength of each of these teenagers is surprising and a nice affirmation that young adults can be powerful and strong on individual levels. Though they may lean on each other from time to time, they are also able to better stand on their own than they did just one short year ago. Part of the challenge they all face is who to trust among their peers, among the adults in their lives, and how far they can trust their own judgment. It's a nicely framed situation that reflects the balance all teens struggle to find as they grow older and more independent.
Ending with a solid cliffhanger, this middle book of the trilogy is a lovely addition to the series. The characters continue to be well thought out and developed, as does the plot they are following. The arc of this story is nice and smooth, with the action and introspection well blended to avoid a glut of one or the other in any section of the book. As the dust settles it's clear that this entry is not only well thought out but well written, leaving this reader looking forward to the conclusion of the trilogy, as I'm sure it won't disappoint.
Praise for Sword of Deaths:
"Amazing Book! Christopher is an incredible author! I loved this one even more then the first! I couldn't put it down… I can't wait to see what Christopher has up his sleeve for the next one!" -
Amanda Masters
"
The mystery is intriguing, the adventures are dangerous, and the characters are colorful. Susan grows and matures a lot in the story and readers will appreciate the growth and change of a well written character."
– Reviewed by Janelle Fila for
Reader's Favorite
"After reading this book, I realized I liked it even more than the first and I loved the first. In this book, Christopher alternates the POVs and I LOVED it…
This book has the perfect amount of action, romance, and adventure once again. I eagerly await the third!!!
" –
Bethany Wicker
"Mannino tells a wonderful, fast moving story, with enough twists and intrigue to keep the readers turning the pages to the end. I will certainly be adding the final book of the series to my reading list." – Reviewed by
Angela
on Amazon
"
This is a great read and a fast moving story. You'll be waiting with bated breath for Book 3" –
Joan Curtis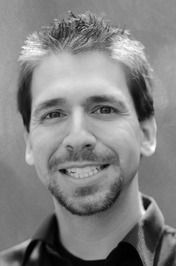 Christopher Mannino's life is best described as an unending creative outlet. He teaches high school theatre in Greenbelt, Maryland. In addition to his daily drama classes, he runs several after-school performance and production drama groups. He spends his summers writing and singing. Mannino holds a Master of Arts in Theatre Education from Catholic University, and has studied mythology and literature both in America and at Oxford University. His work with young people helped inspire him to write young adult fantasy, although it was his love of reading that truly brought his writing to life.
Christopher's debut novel School of Deaths
(
The Scythe Wielder's Secret, Book 1)
was published in May 2014 by MuseItUp Publishing. The second book in the trilogy, Sword of Deaths
(
The Scythe Wielder's Secret, Book 2)
, was published in August 2015. The third book Daughter of Deaths is expected to be released in 2016. His series has received rave reviews and been compared to Harry Potter and The Hunger Games.