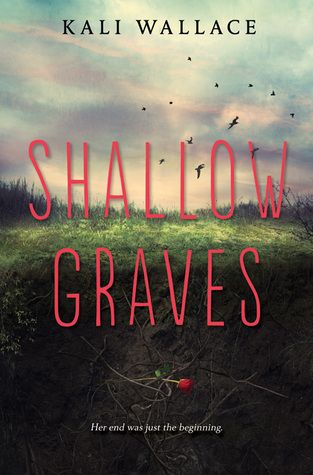 For fans of Holly Black and Nova Ren Suma, a gripping, hauntingly atmospheric novel about murder, revenge, and a world where monsters—human and otherwise—lurk at the fringes.

When seventeen-year-old Breezy Lin wakes up in a shallow grave one year after her death, she doesn't remember who killed her or why. All she knows is that she's somehow conscious—and not only that, she's able to sense who around her is hiding a murderous past. In life, Breezy was always drawn to the elegance of the universe and the mystery of the stars. Now she must set out to find answers and discover what is to become of her in the gritty, dangerous world to which she now belongs—where killers hide in plain sight and a sinister cult is hunting for strange creatures like her. What she finds is at once empowering, redemptive, and dangerous.

Tense, complex, and wholly engaging, Shallow Graves is a stunning first novel from Kali Wallace.
Title: Shallow Graves
Author: Kali Wallace
Publisher: Katherine Tegan Books
Expected Publication Date: January 26, 2016
Brooke's Review:
I want to thank Katerine Tegan Books for providing me with a copy of this book to read and give an honest review. Receiving this book for free has in no way altered my opinion or review.
I'll be honest, this review is going to be hard. I don't know how to write it without spoiling things. I'm all about a good mystery, and this one certainly fills that criteria. It's full of suspense and intrigue. And it kept me on my toes. Though I will say I had an idea of who the killer was, I couldn't figure out how it went down.
Breezy was awesome. She's kind of an oddball, being dead and all. Despite this quirk, she's terribly likable and relatable. And she tries her best to blend in rather than stick out, for fear people will figure out exactly what she is. She's definitely self-relient. I mean, who wouldn't be when they are dead and really have nowhere to turn. And she has a lot of grit to her. She also is hell bent on figuring out not only what she is, but why she is. And to do this she needs to figure out exactly who made her dead!
One thing that keeps you wanting to read this book is it's cleverness. It's quirky, dark and mysterious. You really never know what's around the next corner. And the secondary characters really lend so much to the plot line. You don't expect them at all so when they start coming out of the woodwork, you want to find out so much about them.
I love the flashbacks the author incorporates into the book. it gives so much insight into Breezy and her life prior to being killed. And the pacing of the book was spot on with just enough action sewn in to keep you engaged. It's been a while since I have read any kind of supernatural book and this one really hit the spot.
This unique read will fascinate fans of the show Supernatural and anyone who believes there are more than just humans in our world!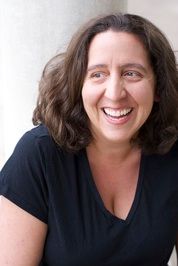 Kali Wallace studied geology and geophysics before she decided she enjoyed inventing imaginary worlds as much as she liked researching the real one. Her short fiction has appeared in Clarkesworld, F&SF, Asimov's, Lightspeed Magazine, and Tor.com. Her first novel will be published by Katherine Tegen Books in 2016. She lives in southern California.