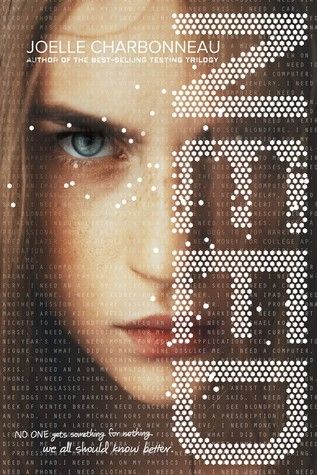 What do you really need?
One by one, the teens in Nottawa, Wisconsin, join the newest, hottest networking site and answer one question: What do you need? A new iPhone? Backstage passes to a concert? In exchange for a seemingly minor task, the NEED site will fulfill your request. Everyone is doing it. So why shouldn't you?
Kaylee Dunham knows what she needs—a kidney for her sick brother. She doesn't believe a social networking site can help, but it couldn't hurt to try.
Or could it?
After making her request, Kaylee starts to realize the price that will have to be paid for her need to be met. The demands the site makes on users in exchange for their desires are escalating, and so is the body count. Will Kaylee be able to unravel the mystery of who created the NEED network before it destroys them all?
Title: NEED
Author: Joelle Charbonneau
Publisher: HMH Books for Young Readers
Publication Date: November 3, 2015
Brooke's Review:
I'd like to thank HMH Books for Young Readers for providing me with a copy of this book to read and give an honest review. Receiving this book for free has in no way altered my opinion or review.
When I read the blurb for this book it sounded completely intriguing. I will say I wasn't the biggest fan of this author's The Testing series. I had a lot of issues with it, including some issues with the writing. But I figured I would give this one a shot because different genres really bring out different writing for authors. And since the plot felt like it would be interesting, I proceeded, with a bit of caution.
The first thing I will say about this book is that it is in many points of view. I wasn't expecting that at all. And once I started getting into the book I just got totally confused. I found it hard to know who was speaking and this made it harder to connect with any of the characters. I couldn't picture any of them in my mind. And I thought all the POVs took away from the strength we could have see had this been from just a few people's or maybe two people's POV. There was no continuity in how they were presented. Kind of a mish-mash of stream of thought. I don't even remember all the characters, there were that many POVS. Not one was relatable. Not one had a unique enough identity to help me remember who they were.
I thought the plot line was interesting, though fairly predictable. Kids put out there online what they need and it's granted when they accomplish a task set before them. Not long into the book, I knew this was going to be a dark theme. How could it not. The tasks kept getting harder and harder and more and more macabre. People starting doing things they wouldn't normally do just to get what they needed. I understood the rational, and I know people can go to great lengths for things, but there was so much death and destruction left in the wake of it all. Also, it's just not real to me. I blame the execution, which again comes back to too many POVs.
I have to say that I was bored for most of the book. I didn't feel the action that actually did happen. And when I did feel it, I was just disgusted. I'm not a teenager, but is the really how they would react to a suspicious email inviting them to an elite group, etc. etc.? I just don't see it happening. Most of the characters didn't think before they acted. And when they did act, the selfishness was off the charts.
I really wanted to like this book, I really did, but it just was not in the cards. With flat characters, an unrealistic plot, and slow pacing, this book fell short of the greatness it could have been.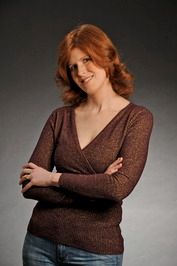 I am a storyteller at heart. I have performed in a variety of operas, musical theatre and children's theatre productions across the Chicagoland area.
While I'm happy to perform for an audience, I am equally delighted to teach private voice lessons and use my experience from the stage to create compelling characters on the page. I am the author of the Rebecca Robbins mystery series (Minotaur Books), The Paige Marshall Glee Club mysteries (Berkley) and The Testing YA triology (Houghton Mifflin Harcourt).