Goodreads Teaser: After the forest dwellers destroy her home and kill her father, Aerbrin sets off on a journey to find the truth about her people, her kingdom, and the mysterious Zaad stone that contains a power she never imagined. Magic and mystery join forces in this intriguing fantasy world. Full of shifting alliances and twists you won't see coming, it's a can't-miss read.
Shadow of Angels Sweetwater Books Fantasy, YA, Teens 3 stars
I would like to thank

Sweetwater Books

for a copy of this book to review. Though I received this book for free, that has no impact upon the honesty of my review.
As the first book in a planned trilogy the required world development and character backgrounds take place in this book. Though that slows the pacing of the tale somewhat, the story does pick up speed fairly early on. Aerbrin is the first protagonist we meet, but not the only main player in this story. Both her cousin Hilfawn, and the mysterious Timbrick also play large roles. While Aerbrin's tale is unwinding in one direction, both Hilfawn and Timbrick start out on separate paths that soon converge, leaving them to walk the rest of their story together. This of course means that the story is told via multiple points of view, which actually works pretty well in this case.
What I enjoyed the most in this book were the characters. Some, like Aerbrin's, I was drawn to from the very beginning. She's a strong, independent female, yet we get to experience her emotions without her becoming weak or ineffectual. Meanwhile I found Hilfawn to be rather off putting initially, yet as the story progresses more of her layers are exposed, showing that she isn't the shallow ditz she comes across as. In fact it seems she plays that role because it's what's expected of her, so she takes full advantage of it. Then there's Timbrick. Of the three primary protagonists he is the one least explored, though that may simply be due to his circumstances. If there's one thing that stands out about him it would be his ability to place others before himself.
As for the antagonists there are plenty to go around, and they do their job quite well. They are very easy to dislike, and so far no redeeming qualities have shown through. Yet I hold out hope that at least one will develop some qualities that make it more difficult to completely hate them, thus creating a more complex personality to wrestle with.
While the arc of the story is relatively smooth, there are still spots where things either go to slowly for my taste, or things are glossed over to quickly. But as this is the first book in a trilogy I'm holding out hope that those situations will be more deeply addressed, or help clarify future points as the rest of the story unfolds.
I'll admit that I wasn't sure if this was the first book in a series or intended as a stand-alone story until the very end when I read the details about the author. That made it frustrating in parts, as I simply didn't think there'd be enough time to resolve all the various plot lines; yet by the end I felt that this could have worked as a stand-alone book or as the first in a series. Had it been a single book the ending would have been weaker than it should have been, but as a series opener the story still has room to grow. It will be interesting to see if there really is enough material to get a solid trilogy out of this story, and likely one I'll be keeping an eye on.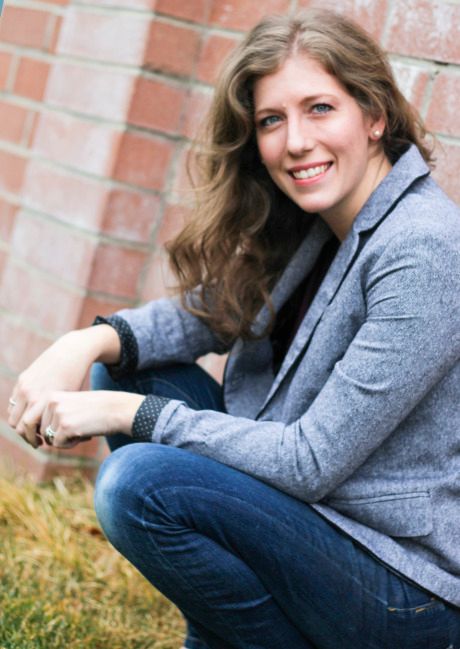 L. G. Rollins grew up in a far off land fighting dragons, stealing talismans, and traveling with dwarfs and elves. She is especially skilled at bribing giants with sweets. Currently, her husband and four kids live in Utah so that is where she spends most of her time. She may, or may not, have a Zaad Stone.
Shadows of Angels comes out December 8th and is the beginning of the Zaad Stone trilogy.