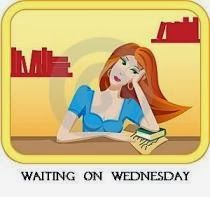 Waiting on Wednesday is a weekly meme hosted by Jill from Breaking the Spine that spotlights upcoming releases we are eagerly awaiting!
Title: My Lady Jane
Author(s): Cynthia Hand, Brodi Ashton and Jodi Meadows
Publisher: Harper Teen
Expected Publication Date: June 7, 2016
Blurb:
For fans of The Princess Bride comes the comical, fantastical, romantical, (not) entirely true story of Lady Jane Grey.
Lady Jane Grey, sixteen, is about to be married to a total stranger—and caught up in an insidious plot to rob her cousin, King Edward, of his throne. But that's the least of Jane's problems. She's about to become Queen of England. Like that could go wrong.
Cynthia Hand:
Cynthia Hand is the New York Times bestselling author of the Unearthly series with HarperTeen: UNEARTHLY, HALLOWED, RADIANT (an enovella) and BOUNDLESS. Currently she lives in southern California with her husband and two small children. She teaches courses in creative writing at Pepperdine University. Her next book, THE LAST TIME WE SAY GOODBYE, will be released in February 2015.
Brodi Ashton:
I write Young Adult novels. I eat cinnamon bears. I love me some Diet Coke.
My debut book EVERNEATH (the first in a trilogy) comes out Winter 2012 with Balzer and Bray (Harper Collins).
I'm represented by Michael Bourret at Dystel and Goderich Literary Management.
Jodi Meadows:
Jodi Meadows lives and writes in the Shenandoah Valley, Virginia, with her husband, a Kippy*, and an alarming number of ferrets. She is a confessed book addict, and has wanted to be a writer ever since she decided against becoming an astronaut. She is the author of the INCARNATE Trilogy and the ORPHAN QUEEN Duology (HarperCollins/Katherine Tegen), and a coauthor of the forthcoming MY LADY JANE (HarperTeen). Visit her at www.jodimeadows.com
*A Kippy is a cat.
The unofficial stuff:
Like many writers, I've always wanted to do this professionally. You know, after I decided against being an astronaut.
Unlike many writers, I didn't skip straight from picture books to adult novels. I have fond memories of going to Bookstop every month for the latest Baby-Sitters Club (which I kept reading, even after I realized they were never going to let the paranormal elements be real), and even fonder memories of hanging out in my middle school library. The librarians probably knew exactly what they were doing when they suggested book after book and discussed them with me at length. I, of course, had no clue they were turning me into a book addict, but it worked out for the best. Once I found the books where magic and other fantastic elements were real, I was hooked.
When I was twenty, I met a boy, moved 1,500 miles, and married him all within six months. I now realize that was crazy and dangerous, but it seemed natural at the time and, again, worked out for the best. Not only did we stay madly in love, he worked full time at a hard job so I could stay home to write books and, hopefully, one day get published.
The other crazy thing we did was fall in love with ferrets. They have their own bedroom.
My hobbies, aside from spending all my money on books and Kippy/ferret treats, revolve around yarn. I love crocheting, knitting, and spinning. In addition to several handspindles, I share my living room with a spinning wheel named Bob.