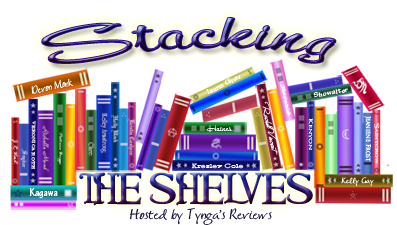 Stacking The Shelves is a weekly meme hosted by Tynga's Reviews. It is all about sharing the books you are adding to your shelves, may it be physical or virtual. This means you can include books you buy in physical store or online, books you borrow from friends or the library, review books, gifts and of course ebooks!
This is what I got this week!
Freebies from Amazon!
Purchased (I have an ARC and now I need to get a copy with the other cover!):
Gifted from my awesome friend Bekah (The Reflections of a Bookworm) from across the pond in Scotland! She was super awesome to get me a copy and get it singed! She's most awesome!
And finally, a finished copy of Lisa Amowitz's Vision (I'm her publicist if you didn't know so getting a copy of this is like gold to me; and I get to have her sign it today!). A definite read if you don't already have it go by it HERE!
What did you get this week?