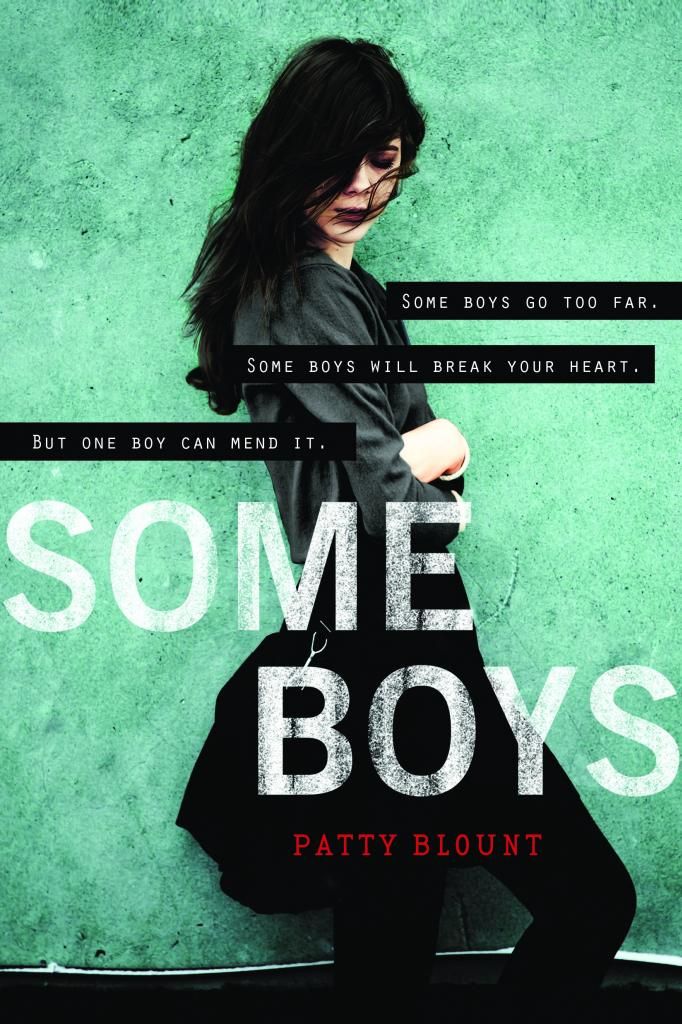 Some Boys go too far. Some Boys will break your heart. But One Boy can make you whole.
Seventeen-year-old lacrosse player Ian Russell—sidelined by a concussion—is sentenced to spend spring break scrubbing out lockers. It's bad enough when Ian discovers his partner for the week is Grace Collier, the girl who claims his best friend raped her at a party in the woods a few weeks ago. But what sucks most of all is that he used to have a thing for Grace… before Zac MacMahon got to her first.
Grace wants to crawl into one of the lockers and die. Ian was the only reason Grace even bothered to go that stupid party, but he never showed up. Not until… after. Suddenly, someone was shaking her awake. The last thing she remembers is the expression on Zac's face. But Zac told the entire school the sex was consensual and posted a video on Facebook to prove it. Her best friends have abandoned her and even her parents aren't too sure.
But Ian and Grace surprise each other. He never disrespects her, and she even helps him when a dizzy spell hits. Ian still likes Grace with her bad-ass style. Unlike the rest of the school, who has rejected Grace, calling her a slut and a liar, Ian is funny and kind with secrets of his own. But how do you trust the best friend of the boy who raped you? How do you challenge your best friend and call him a liar? How do you believe in love?
Excerpt:
First Kiss
He tugs me closer. "How are you gonna hurt me when I've got your hands trapped?"
I go completely still. Ian Russell is holding my hands. Ian Russell is holding my hands. And there's no pressure in my chest, and I haven't warped back in time to the moment when I knew I couldn't stop Zac from taking what he wanted from me. Jesus, a boy is touching me, and it's kind of okay. And for maybe the first time in forty days, I laugh.
"What's so funny?" He looks at me sideways.
"Glad you asked." I grin. Since he's on the floor and I'm not, all it takes is a simple shift of my weight, and a second later I've broken out of his hold and have him pinned.
"Impressive. Ow. Very impressive. Ow. I'll applaud once you let me go."
"Stop crying."
"I will when you let me go."
I should probably let him go.
But I don't.
My heart's racing from the power trip of taking Ian down, or maybe it's just because I'm so close to him and thought this was over for me. His muscles go lax. He stops struggling, and I don't let go. I want to freeze this moment and keep it—keep him—forever. Slowly he leans in closer and closer, and I still don't let go. His eyes drop to my mouth, and his tongue darts out to lick his lips. I think he wants to kiss me, and damn it, I want him to—I want him to so badly I almost cry, so I don't let go. Closer, closer, and his eyes shut, and his head tilts. And I don't let go. His lips touch mine, and he kisses me like it matters—like I matter—and oh, my God, it's amazing. He's amazing, and I don't let go. And then the steel door on the floor below us screeches open, and Ian goes tense, his eyes darting to the stairs at the far end of the hall. And it hits me.
Ian doesn't want anyone to see him with the school slut.
So I break our No Zac agreement. "You wanna know why I didn't fight off Zac? Because I was unconscious."
Ian's eyes snap to mine and then away, but it's too late. I already saw the disgust in them.
This is when I let him go.


In addition to writing novels for teens,
Patty Blount
writes technical information for a computer company. Her first novel,
Send
, was inspired after a manager suggested she learn more about social networks. A short version of that same novel finished in the top ten of the Writer's Digest 79th Annual Writing Competition. She is also the author of the young adult book,
TMI
. She lives on Long Island with her family. Visit her at pattyblount.com.
a Rafflecopter giveaway