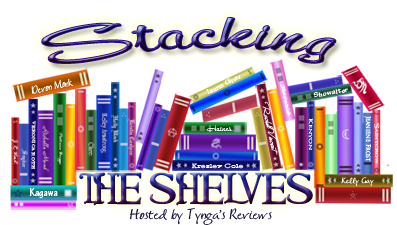 Stacking The Shelves is a weekly meme hosted by Tynga's Reviews. It is all about sharing the books you are adding to your shelves, may it be physical or virtual. This means you can include books you buy in physical store or online, books you borrow from friends or the library, review books, gifts and of course ebooks!
Yup, I'm late with my post this week. BUT I have an excuse: I WAS AT Bppk Expo America (BEA)! Ok, so I did take my computer so I could do this post but the stupid wireless internet wouldn't work in my hotel room (can you imagine almost 4 days without my computer? THE HORROR #firstworldproblems).
So better late than never, I will just show you my book haul for this week, no links, but you'll understand why!
BEA Day #1 Haul (Blogger Conference):
BEA Day #2 Haul (Harlequin Teen Breakfast and Exhibition Hall):
BEA Day #3 (Exhibition Hall and Books of Wonder Event):
No, I didn't get Harry Potter Signed! LOL! I just didn't have a hard cover of this first book (mine is PB). So I had to buy it when I saw it and now my collection is complete.
BEA Day #4 (Book Con and Exhibition Hall):
In total, I got 81 books while at BEA. Less than last year but I also think I was just more picky (and less inclined to stand on the autograph lines). And bought two books at the Books of Wonder event (coverage to come in my future BEA blog posts, keep an eye out!).
What did you get this week?