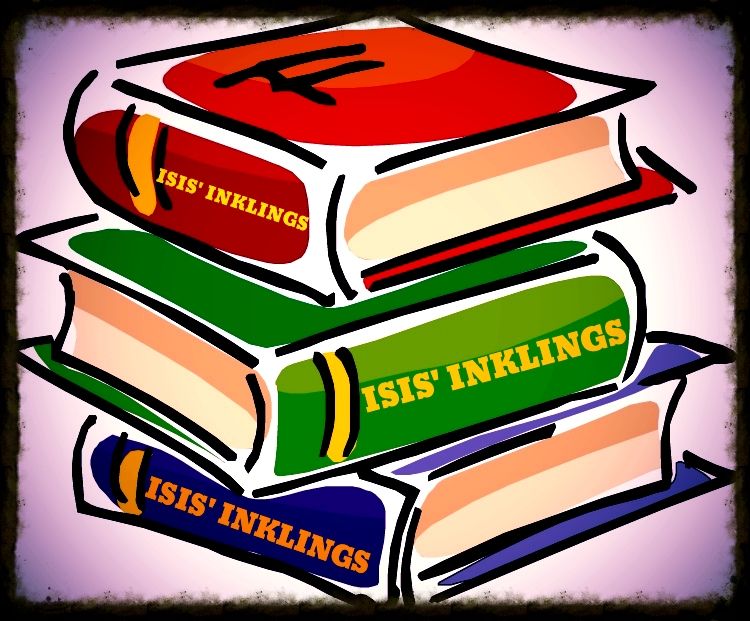 We weren't always like this. We used to be average New York City high school sophomores. Until our homeroom went for flu shots. We were prepared for some side effects. Maybe a headache. Maybe a sore arm. We definitely didn't expect to get telepathic powers. But suddenly we could hear what everyone was thinking. Our friends. Our parents. Our crushes. Now we all know that Tess is in love with her best friend, Teddy. That Mackenzie cheated on Cooper. That, um, Nurse Carmichael used to be a stripper.
Since we've kept our freakish skill a secret, we can sit next to the class brainiac and ace our tests. We can dump our boyfriends right before they dump us. We know what our friends really think of our jeans, our breath, our new bangs. We always know what's coming. Some of us will thrive. Some of us will crack. None of us will ever be the same.
So stop obsessing about your ex. We're always listening.
TItle: Don't Even Think About It
Author: Sarah Mlynowski
Publisher: Delacorte Press
Publication Date: March 11, 2014
RATING: 4/5 STARS
ISIS' REVIEW
I would like to thank NetGalley and Delacorte Press for the opportunity to read this story. Although I received the ebook for free, that in no way impacts my review.
I have to admit I was totally hooked by just the title and jacket blurb. I mean really, who wouldn't want to learn all about the ups and downs of a group of high school sophomores getting mental telepathy? And I was pretty much pulled in from the very beginning, as the main characters are all distinct individuals and are completely realistic as high school kids. Their concerns, for the most part, are totally superficial and fit right in with the stereotypical teenager.
Pi is gunning to be number one in her class and can't stand that she is number two, especially since the boy who is ranked first doesn't seem to have to work for his position at all. John's involved in sports, clubs, and still gets ranked number one, while Pi is only on the chess team because she has to have at least one extracurricular activity in her file - and she struggles to keep her standing while he waltzes by without a care in the world. So when her home room class get ESP as a side effect of a tainted batch of flu serum she is thrilled. She sees no ethical problems with cheating off John during a test, because as she sees it she deserves to be number one. Too bad for her the rest of the "Espies" feel the same way and all cheat off her. It's not as if she can complain with any real indignity since she had just done the same thing a few classes earlier.
Meanwhile MacKenzie is busy freaking out because now her boyfriend Cooper will find out that she cheated on him. In fact, her whole home room class knows. But maybe Cooper will never have to know since he still hasn't shown any signs of being able to hear everyone else's thoughts? Plus, MacKenzie is already struggling to do damage control with her friend Tess thanks to thoughts she couldn't control in time, thoughts that Tess heard.
Then there's Tess. She isn't thin, she isn't fat, she's simply curvy. Though that isn't what her mother constantly tells her. Compounding her insecurities around her weight is the fact that Tess is in love with her best friend, Teddy. And she hopes that if she loses seven pounds he'll notice her as girlfriend material instead of just best friend material. Luckily for her he isn't one of the Espies. Or is it really lucky? Maybe it is more problematic than lucky? And hearing that MacKenzie, her best girlfriend, thinks she needs to lose weight is a terrible blow. MacKenzie has always been pretty, and secretly Tess had always hoped that she considered Tess to be gorgeous too, just the way she was. Especially since MacKenzie knows just how hard her own mother rides her about her weight.
Suddenly this whole ESP thing isn't as much fun as the Espies thought it would be. Now they have to try to control what they think, lest another Espie is around to overhear them and share their darkest secrets. Once it finally comes out that the Center for Disease Control (CDC) knows about them there seems to be a collective sigh of relief. Not only is there an antidote, but each family will get a check for $50,000!
Will the Espies take the antidote, or will they keep their new-found powers? And I was left with another question based on a comment made midway through the book. . . leaving me to wonder if a sequel is planned for this book? I don't get the feeling that one is in the works, but for that one comment that speaks to abilities learned in the future, yet it was never addressed again. It will be interesting to see if that was a throw-away comment, or foreshadowing of a sequel.
Either way, this is one crazy ride of a read! It flies by, and opens up so many great ideas to be explored on your own. Certainly a fun book for the beach, but an equally strong candidate for high school or college book clubs. As entertaining as it is the story raises all kinds of questions, as well as moral and ethical dilemmas for the characters to face.
Sarah is the author of BRAS & BROOMSTICKS, FROGS & FRENCH KISSES, SPELLS & SLEEPING BAGS and PARTIES & POTIONS—all in the YA 'Magic in Manhattan' series, as well as GIMME A CALL and the upcoming TEN THINGS WE DID (AND PROBABLY SHOULDN'T HAVE). Along with Lauren Myracle and E. Lockhart, she also wrote HOW TO BE BAD.
Sarah's five novels for adults, MILKRUN, FISHBOWL, AS SEEN ON TV, MONKEY BUSINESS and ME VS. ME, were published by Red Dress Ink. She also co-wrote a guide to writing chick lit (SEE JANE WRITE), co-edited two bestselling charity collections (GIRLS' NIGHT IN and GIRLS' NIGHT OUT), and contributed to various anthologies (AMERICAN GIRLS ABOUT TOWN, SIXTEEN: STORIES ABOUT THAT SWEET AND BITTER BIRTHDAY, 21 PROMS, FIRST KISS (THEN TELL), FIREWORKS and VACATIONS FROM HELL).
Sarah's books have been translated into twenty-one languages. Originally from Montreal, she now lives and writes in New York City.
Goodreads Author Page:
https://www.goodreads.com/author/show/771.Sarah_Mlynowski
Website:
http://www.sarahm.com
Facebook:
https://www.facebook.com/sarahmlynowski
Twitter: @SarahMlynowski