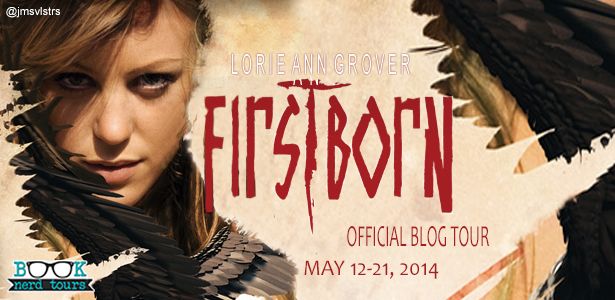 Welcome to The Cover Contessa's stop on the Firstborn blog tour!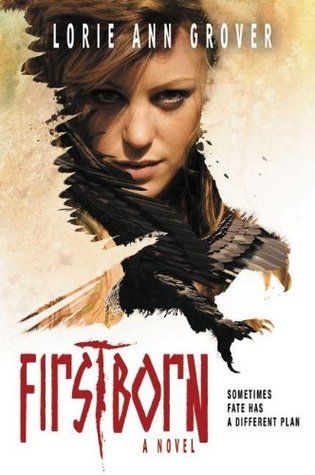 Tiadone has been forced to live her entire life as a female accepted as male in her community in order to survive as a firstborn child. But when she needs to pass the rites of manhood, she finds the Creator may have use for her feminine traits after all.
Today Lorie is going to treat her to a little this or that! So here we go!
Fiction or Non-Fiction? Split down the middle
Tea or Coffee? Hot water
Physical Books or E-books? E-books
Writing in the Morning or in the Afternoon/Evening? Morning, afternoon, and evening
Dinner or Dessert? Dessert!
Comedies or Dramas? Dramas
Pen or Pencil? Bic pen
Sleeping In or Waking Early? Sleeping in
The Past or the Future? Now
Being Outdoors or Indoors? I want to be outdoors but lupus limits me.
Dusk or Dawn? Dusk
Chocolate or Vanilla? Chocolate
The Beginning of a Story or The End? The End
The Cover Contessa's Review:
I want to thank Zondervan for providing me with a copy of this book to read and review. Receiving this book for free has in no way influenced my opinion or review.
Upon reading the blurb for this book, I thought it would be interesting. A girl who must disguise herself as a boy or she would be killed. I can only imagine the struggle that would ensue. Tiadone was born female, but she was claimed as male so that she could live (as firstborn females are put to death otherwise). We follow her as she takes the steps to become a productive member of society through specialized training with weapons and intermingling with the other boys turning to men. Except Tiadone must hide all her female traits to be accepted. And she never really feels truly accepted. Why would she? She's female and grows breasts and has her first bleed while training.
I have to say that the story was an interesting one, but really there's not much to it. You follow Tiadone through her required service, but nothing truly happens. She finds herself attracted to some of the boys around her, but knows she can't act on it for fear of being put to death and causing her family shame and imprisonment. I was rather bored for most of the book waiting for something to happen. It's quite repetitive in it's descriptions.
I really couldn't connect with any of the character, even the main one. She was quite flat and to be honest, I didn't really feel or see her change all that much (even thought the story drags you through her changes in her life). I did see her become stronger, but other than that, she spent much of the time confused. She has an interesting relationship with her bird, Mirko.
The book is well written with detailed descriptions of the landscape and characters. The world building is well done, although I do question some of the motives behind the people who have condemned Tiadones people to give up their firstborn girl. The chapters are rather short, so the book gives nice places to put it down and pick it back up easily. The book is very bound in gendercide as well as religious beliefs and how people are persecuted for them.
The ending was a bit disappointing for me. I like the Tiadone comes into herself, but there is so much left unsaid and undone, I feel like it needed a better wrap up for me. It was rather lackluster. For those who enjoy a dystopian type/fantasy read this might be up your ally but beware the very religious undertones.
Lorie Ann Grover is an awarded YA novelist and board book author whose works include Kirkus Starred Review, Firstborn, and Parents Magazine Best Children's Book, Bedtime Kiss for Little Fish. She co-founded readergirlz and readertotz. Living with her husband in the foothills of Mt. Rainier, she writes, practices weapons tai chi, and watches hawks take flight.
a Rafflecopter giveaway