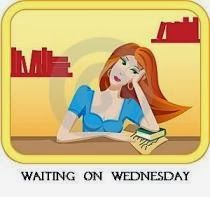 Waiting on Wednesday is a weekly meme hosted by Jill from Breaking the Spine that spotlights upcoming releases we are eagerly awaiting!
Title: Only Everything
Author: Kieran Scott
Publisher: Simon and Schuster
Expected Publication Date: May 6, 2014
High school romance is tough—even for a bona fide love goddess. Can Cupid succeed as a mortal matchmaker?
When Eros (aka Cupid) is expelled from Olympus for defying Zeus after falling in love with Orion, she is banished to what she believes to be hell. We call it New Jersey. If she ever wants to go back to the comforts of her old life, she will have to find love for three couples—without using her powers.
Eros, now calling herself True, immediately identifies her first project in Charlie and believes finding him love will be a piece of cake. Charlie is new at school and eager to break out of his old image of band geek, so it's lucky for him when he falls in with the right crowd on his first day. But music is still his passion. That is, until he meets Katrina...
Katrina is floundering after the death of her father and takes refuge with a boy who, while not entirely supportive, will be there when she needs him, unlike her mother. Too bad True thinks any girl Charlie talks to is perfect for him. Can she get out of her own way and help Charlie and Katrina connect, or will she be stuck in New Jersey forever?
Kieran Scott is a young adult author
who was born, bred and still resides in New Jersey along with her husband Matt and her two-year-old son. A graduate of Rutgers University with a double-major in English and Journalism, Kieran worked as a YA editor for several years before striking out on her own as a writer. Her first hardcover novel,
Jingle Boy
(Delacorte Press), was published in 2002. Her next book,
I Was a Non-Blonde Cheerleader
(G.P. Putnam's Sons, 2005) was an ALA Quick Pick, an NYPL Book for the Teen Age, and was featured on the Texas Library Association's TAYSHAS Reading List for 2006-2007. The book spawned two sequels,
Brunettes Strike Back
(2006), and
A Non-Blonde Cheerleader in Love
(2007). Kieran's fifth hardcover novel,
Geek Magnet
, was published by Putnam in 2008.
She's So Dead to Us
, the first volume of her new trilogy about friendship, love and the things that really matter, was released in May 2010 from Simon and Schuster.
What's your pick?