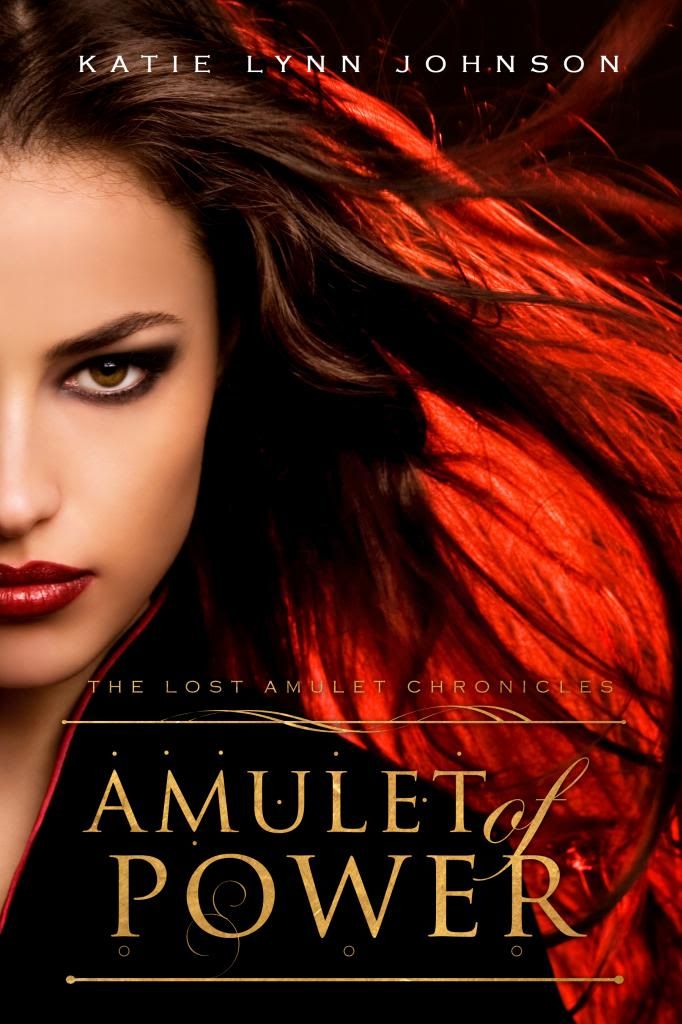 Forgotten Memories, Dark Enchantments,
And a Long-Lost Source of Unimaginable Power

Keeping her end of a desperate bargain to save her island home from destruction, Alexa Costa finds herself in the unlikely employ of Queen Jada. Bound by a powerful spell, she swears allegiance to the kingdom of Alvair and remembers nothing of her romance with Caleb. Now she must adjust to life within the castle, where her personal opinion means nothing, her skills are constantly put to the test, and her private thoughts are public knowledge.

Rumors abound and secrecy reigns in Queen Jada's inner circle, the members of which include the mysterious Prince Dante, the self-obsessed Princess Tiana, and the valiant Captain Whitman of the Alvairan Army. It's only a matter of time until Alexa suspects treachery, but with enemies waiting outside—and inside—the castle walls, will regaining her memory be enough?
Excerpt:
"My nephew has informed me that everything is in order for the ceremony tomorrow," Queen Jada said casually as she cut her venison.
She did not look up from her plate as she spoke but Alexa knew the statement was meant for her. "Your Majesty?" she inquired, confused. "I was under the impression that the wedding would not take place for another two weeks."
Still not looking up, Queen Jada said in a bored voice, "Yes, that was the original plan. However, upon my arrival this morning, my nephew made it clear that he favors an earlier ceremony since everything has already been arranged."
Alexa had to fight to hide her shock. Down the table from her, Caleb had stopped eating and was watching Queen Jada carefully. Perhaps he suspected, as Alexa did, that Dante's newfound power was responsible for the queen's sudden acceptance of the wedding.
Her tone indifferent, Queen Jada asked, "What difference does it make, Miss Costa? All it means is that you get to be a princess sooner rather than later."
Down the table Tiana scoffed audibly, but through her rising panic Alexa hardly took any notice.
"Your Majesty, I do not wish to marry him."
Alexa said the words in a rush and everyone at the table fell abruptly silent. Queen Jada set down her fork and knife and stared at her, her expression unfathomable. Though she knew she should have been frightened, all Alexa felt was the same dread at the thought of being forced to marry Dante. It was clutching at her heart, obstructing her judgment; there was no room for fear.
After a few moments of utter silence, the queen turned her attention back to her food. "Honestly, Miss Costa," she stated briskly as she sprinkled a pinch of salt over her plate. "There are hundreds of women who would kill to be in your position."
"Well, perhaps I can meet them," Alexa said snidely, her panic quickly turning to anger, "because I would rather die than be Dante's wife."
Queen Jada slammed her fork down onto the table and fixed her with a stare ten times colder than the first. "You forget your place, Miss Costa," she said dangerously. "One more remark like that and I will feel inclined to remind you. Do I make myself plain?"
The anger within Alexa grew more pronounced. The thought that the queen could be under Dante's influence was unbearable.
"Yes, Majesty," Alexa conceded quickly before saying, "I only wondered why you are in favor of my marriage to Dante now, when that did not seem to be the case before."
Her words had the desired effect on the others at the table. Tiana, Vincent, and Madam Chopra began to murmur to one another, their expressions supremely suspicious as they eyed Queen Jada. Alexa could not make out most of their whispers, but she distinctly heard the words "Amulet of Power" as they spoke.
Queen Jada's command rang sharply through the hall, rendering them silent. Her furious gaze fell on each of her associates, coming to rest lastly on Alexa. Her words slow and deliberate, she said, "I think a night in the dungeons may put things into perspective for you, Miss Costa. Apprentice or not, I refuse to tolerate your ungrateful behavior after all that I've done for you."
As one, the royal guards at the edges of the hall descended upon Alexa. Numbly she got to her feet, knowing that she should have expected as much for her words and actions. She did not meet Caleb's eye as the guards escorted her to the inconspicuous door by the thrones. She did not want to see his disappointment, if that was the current emotion behind his eyes. Hopefully, like her, he understood that what she had done was necessary. Hopefully, he agreed that the doubt she had sewn into the minds of the queen's closest associates was well worth a night in a cell.
As the guards led Alexa away from the table, Queen Jada said carelessly, "Consider yourself fortunate, Miss Costa. In Hindahna, you would suffer far worse punishment for refusing to marry the man to whom you are promised."
Katie Lynn Johnson was an Air Force brat growing up, and has lived in California, Germany, New Mexico, Texas, and Idaho. In college she studied fine art and marketing, all the while taking far more English classes than were necessary for her degree. By day she works as a writer, copyeditor, and graphic designer for a magazine publisher, and by night she writes novels just for kicks. Katie lives in Boise, Idaho with her husband and two children.