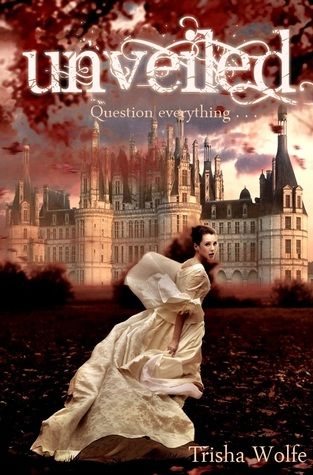 Amongst the wasteland lies the gleaming city of Karm. A Camelot-esque utopia built from the ashes of a dying world.
Seventeen-year-old Fallon is no daughter of Karm.
She's its assassin.
Raised by a secret society of rebels, she's bent on bringing down the king's sham of an existence. But her first mark, one of the king's top knights of the Force, makes her question everything. Even her heart.
Title: Unveiled (Fireblood #0.5)
Author: Trisha Wolfe
Publication Date: February 18, 2012
The Cover Contessa's Review:
I really enjoyed this and I'm actually glad that I started Fireblood first and read a bit so I could understand the world before jumping into this one!
I really loved this novella. It moved very quickly and took me no time to finish.
I loved seeing things from Fallon's POV. I loved the romance and her conflicting thoughts.
Having started the full length book prior to reading this, I found it much easier to follow. I think it also helped that I picked up the novella just as I was reading the area in the book where it fit. It was quite enjoyable.
I can't really go into much detail in this review without giving away a most important piece of what you learn, but I will say that I am surprised the author chose to reveal what she did in the novella. If you read this before you read the book, you'll understand why since it takes away the big twist that is at the end.
I also thought this book would give more of a background as the world these characters live in, but it didn't. The story is too short to get much about it. If you read this prior to Fireblood it will certainly pique your interest as to what this world is all about.
I'm the author of the YA Steampunk DESTINY'S FIRE
(O
mnific Publishing)
, ASTARTE'S WRATH NA Historical/Supernatural, and the upcoming YA Utopian FIREBLOOD from
Spencer Hill Press
, December 2013. My NA Dark Fantasy OF SILVER AND BEASTS and my NA Contemp THE DARKEST PART are available now.
A proud business owner, I'm partnered with my partner, my husband. When I'm not busy doing all of the above, I'm a wife and the mother of a gorgeous teen boy who's the sounding board for my male characters.