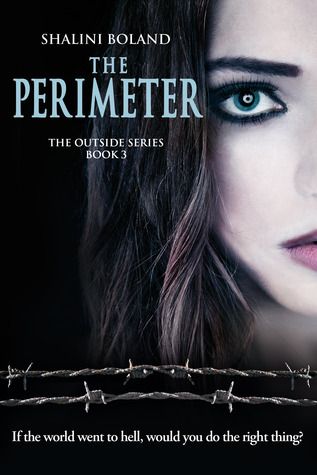 The Perimeter by Shalini Boland
(Outside #3)
Publication date: November 18th 2013
Genres: Dystopia, Young Adult

The Perimeter, blurb:

In this fractured world, a sinister force is coming for Riley, and the only things keeping her safe are a perimeter fence and the people she loves. As her life is threatened, she must make impossible choices. But help comes from the most unlikely of places, and all Riley needs to know is: who can she really trust?

Meanwhile, a repentant killer searches for peace and salvation, but what he gets is the exact opposite. Now he'll have to make the hardest decision of his life.

The Perimeter is a darkly captivating dystopian tale of adventure, danger, love and redemption that will have you on the edge of your seat and up at night turning the pages to find out what happens next . . .
Purchase:
Shalini lives in Dorset, England with her husband and two noisy boys. Before children, she was signed to Universal Music as a singer songwriter. Now, writing novels has hijacked her life and she is usually to be found with a laptop welded to her fingers and the house in a permanent state of neglect.
a Rafflecopter giveaway