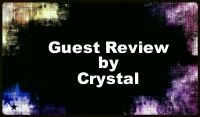 Anne Frank has long been a symbol of bravery and hope, but there were two sisters hidden in the annex, two young Jewish girls, one a cultural icon made famous by her published diary and the other, nearly forgotten.
In the spring of 1959,
The Diary of Anne Frank
has just come to the silver screen to great acclaim, and a young woman named Margie Franklin is working in Philadelphia as a secretary at a Jewish law firm. On the surface she lives a quiet life, but Margie has a secret: a life she once lived, a past and a religion she has denied, and a family and a country she left behind.
Margie Franklin is really Margot Frank, older sister of Anne, who did not die in Bergen-Belsen as reported, but who instead escaped the Nazis for America. But now, as her sister becomes a global icon, Margie's carefully constructed American life begins to fall apart. A new relationship threatens to overtake the young love that sustained her during the war, and her past and present begin to collide. Margie is forced to come to terms with Margot, with the people she loved, and with a life swept up into the course of history
Title: Margot
Author: Jullian Cantor
Publisher: Riverhead Trade
Expected Publication Date: September 3, 2013
Crystal's Review:
I was lucky enough to attend a book event in NYC a couple of months ago, where I received (and had signed by Jillian!) an ARC of Margot.
This is a spectacular novel. Jillian has done an incredible job shedding some, albeit fictitious, light on a widely over looked historical figure. Margot, or "Margie", is the older sister of Anne Frank and this novel is from her point of view as it may have been after the holocaust, had she survived it. A very confused and frightened, yet endearing young woman hiding her past and identity in a new country when all of a sudden her sister's face and newly published diary are everywhere. As dear "Margie" tries to come to grips with what's real and what's fake in both her present and her past, the words in her sister's diary continues to haunt her. "Margie" is forced to face her demons or be destroyed by her self-guilt.
Just extremely well written with well thought out characters and story lines. 5 stars!
Fact and fiction are intermixed throughout the book, and Jillian explains them in the Author's Note at the end.
I'm the author of novels for teens and adults. My next adult novel, MARGOT, a re-imagining of Anne Frank's sister in post-war America, will be out from Riverhead Books on 9/3/13. My next YA novel, SEARCHING FOR SKY, will be out from Bloomsbury US & UK in 2014.