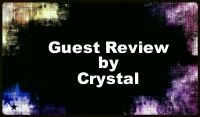 Dying sucks
...and high school senior Ember McWilliams knows firsthand.
After a fatal car accident, her gifted little sister brought her back. Now anything Ember touches dies. And that, well, really blows.
Ember operates on a no-touch policy with all living things--including boys. When Hayden Cromwell shows up, quoting Oscar Wilde and claiming her curse is a gift, she thinks he's a crazed cutie. But when he tells her he can help control it, she's more than interested. There's just one catch: Ember has to trust Hayden's adopted father, a man she's sure has sinister reasons for collecting children whose abilities even weird her out. However, she's willing to do anything to hold her sister's hand again. And hell, she'd also like to be able to kiss Hayden. Who wouldn't?
But when Ember learns the accident that turned her into a freak may not've been an accident at all, she's not sure who to trust. Someone wanted her dead, and the closer she gets to the truth, the closer she is to losing not only her heart, but her life.
For real this time
Title: Cursed
Author: Jennifer L. Armentrout
Publisher: Spencer Hill Press
Publication Date: Setember 18, 2012
Crystal's Review:
Jennifer is a great story teller and her witty personality comes through in her writing, giving the characters in her book an extra endearing quality. Ember is no exception!
Ember's little sister has an amazing gift - she can bring the dead back to life. This has been more inconvenient (and a little bit freaky) than anything else, until the day that Ember's family is involved in a terrible car accident. Her father dies at the scene and her mother is severely mentally scarred, leaving Ember as the sole caretaker for her little sister. But that's not all - Ember died at the scene too, but little Olivia brought her back with her gift. Now Ember is cursed; Every living thing that she touches, dies.
One day Ember and her remaining family members are kidnapped. Ember wakes up in a mansion full of other people with varying gifts like Olivia's that claim to want to help her and her sister and their mother. While five year old Olivia adapts quite well in her new home full of other people like her, Ember is having a hard time accepting that these people are who they say they are. Her cell phone is taken, her best friend's memory is wiped - Ember is effectively cut off from her former life. She is pretty certain that these people not only really just want Olivia, but that they caused the car accident that killed her and her father and still want her dead and she's hell-bent on proving it.
Oh but there is a catch and his name is Hayden. Hayden is one of the teenagers that live in the house, and considers his adoptive father to be a hero and not the monster that Ember is certain that he is. Hayden attempts to teach her to control her "gift/curse", and they find that Hayden is the only living thing that can touch Ember, but only briefly. His ability to absorb others' gifts enables him to keep her touch of death at bay, but only for a brief second before his desire to draw more her ability kills him. In short - she is his kryptonite. So naturally they fall for each other and have this achingly passionate need to touch, but they can't. It will break your heart.
Ember continues to investigate as much as she can into her family's accident and to convince Hayden that his family is behind the attempts on her life and the cruel and disgusting scenes created in her school locker. An opportunity arises that enables Ember to get the proof that she needs to convince Hayden that she is right about his father - which he may never forgive her for. Ember winds up finding that nothing is what she thought it was and she may have walked right into a trap.
This is a stand alone book, but I really hope Jennifer decides to continue the story!
All the rumors you heard about her state aren't true.
Well, mostly. When she's not hard at work writing, she spends her time, reading, working out, watching zombie movies, and pretending to write.
She is the author of the Covenant Series (Spencer Hill Press), the Lux Series (Entangled Teen), Don't Look Back (Disney/Hyperion) and a yet untitled novel (Disney/Hyperion), and new YA paranormal series with Harlequin Teen.
Jennifer also writes New Adult and Adult romance under the pen name J. Lynn. The Gamble Brothers Series (Tempting the Best Man/Tempting the Player) and Wait for You. Under her pen name, she is published with Entangled Brazen and HarperCollins.
Goodreads/Website/Facebook/Twitter