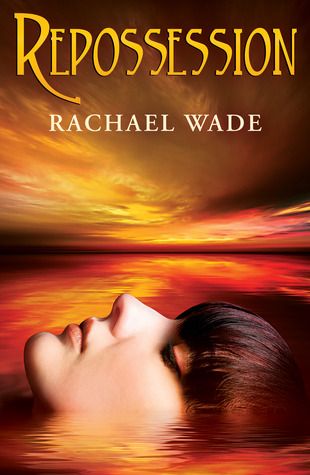 Skylla only knows that she has been kidnapped and held prisoner by the foreign invaders and their human allies. And that the world is ending. Or so the humans think. The invaders have made it clear that their arrival is one of hostile intent, and as their takeover spreads, so does the panic across the globe. No one knows how to defeat them, or if it's even sane to try.
Jet, Skylla's human captor, is up for the challenge, though. A traitor in Skylla's eyes, he is working with them. But Jet has his own agenda; one that doesn't include babysitting Skylla or helping the enemies. And as the human race struggles to keep the invaders from achieving their goal, Jet and Skylla's paths collide to reveal the truth behind Skylla's abduction.
The invaders are headed for the water. Jet is headed for the water. But that's the last place Skylla wants to be. That's where the future of humanity lies, and where the bridge to their yesterdays was burned. On a mission to take back what is rightfully theirs, Earth's population is determined to make sure this isn't the end. But some endings were never theirs to begin with.
Check out the Repossession playlist!
OFFICIAL REPOSSESSION PLAYLIST
For many writers, myself included, music plays a massive role in the writing process. I need music before and while I write. Music inspires all of my storytelling, so I always make a playlist for each of my books to share with readers. Here's a list of the songs that inspired the first book in my New Adult science fiction series, The Keepers Trilogy. Happy listening!
1.

Lux Aeterna – Clint Mansell (Requiem for a Dream Soundtrack)
2.

Somewhere I Belong – Linkin Park (Repossession theme song)
3.

Breath of Life – Florence and the Machine
4.

Running up that Hill – Placebo
6.

Spem in Alium – Harry Christophers (Lucenta arrival scene)
10.

Sober – Tool (San Francisco base station arrival scene)
11.

Heavy in Your Arms – Florence and the Machine
12.

Drumming Song – Florence and the Machine
13.

Skyfall – Adele (Final scene)
14.

Alive- Krewella (Abyss scenes)
15.

Cherry Cherry Boom Boom – One and Only (Abyss scenes)
16.

Gold – Spandau Ballet by Basto – (Abyss scenes)
17.

Aqualung & Lucy Schwartz – Cold
18.

Hallelujah – Brandi Carlile version
19.

Raise Hell – Brandi Carlile
20.

Hearing Damage- Thom Yorke
21.

Lithium – Evanescence
23.

Russian Roulette – Rihanna
24.

Titanium – David Guetta
25.

Sweet Dreams – Marilyn Manson (Train scene)
26.

Beautiful People – Marilyn Manson (Train scene)
27.

We Found Love – Rihanna (Sky and Jet dance scene)
29.

Before I'm Dead – Kidney Thieves
30.

Going Under – Evanescence
31.

In the End – Linkin Park
32.

What I've Done – Linkin Park
33.

Porcelain – Moby (Lucenta scenes)
34.End of the World – Ingrid Michaelson
AUTHOR BIO:
Rachael Wade is the Amazon bestselling author of The Preservation Series, The Resistance Trilogy, and the upcoming sci-fi series, The Keepers Trilogy. When she's not writing, she's busy learning French, watching too many movies, and learning how to protect animals and the environment. Visit her at
www.RachaelWade.com
and
www.LightsOnOutreach.com
, or come chat with her on Twitter via @RachaelWade.
Author links:
a Rafflecopter giveaway