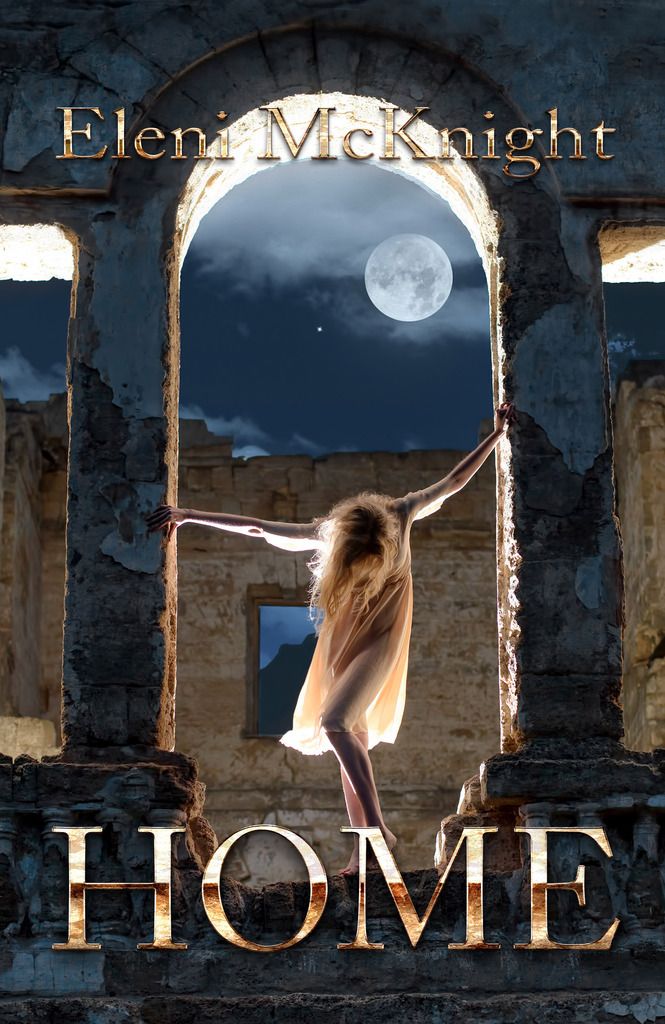 Home
by
Eleni McKnight
Genre: YA Dystopian
Release Date: November 22nd 2016

Summary from Goodreads:
Knowledge is a Dangerous Commodity

HOME - the last bastion of civilization in a corrupt and fallen world. Outside dwell the reanimated dead, cannibals, and scavengers; remnants of a once great race. Inside, the commune is ruled with an iron fist by Deacon, and administered without mercy by the Elders.

Everyone knows their place in HOME. Everyone is safe in HOME…as long as you follow the rules.

Handmaiden Suzannah Commons is content with training to be a wife and mother, the only occupation open to women in HOME. But her world is turned upside-down when she tastes the forbidden knowledge contained in outlawed books.

Suzannah discovers a new way of life is possible, but that knowledge comes at a high price. It could cost her life. Or the life of the boy she loves.
Excerpt:
The next night after dinner, I went to the Maars' quarters to clean Silas's room. "I got it," Silas said.
"You got what-" I saw a book in his lap. It was a giant book, covered in pictures. I had seen pictures before, but they were in school. They were rare, we didn't have the technology to make photographs anymore. The book said LIFE in large white letters. "Silas!" I cried. "What are you doing with that? You know you'll get in trouble if they find out you have it!"
"No, I won't," he said. "They don't even notice if we keep it hidden."
"No, they're not," he chuckled. "They've got a whole room full of books in the Elder's wing. On shelves and stacked on top of each other in giant piles."
"A whole room?" I repeated, trying to imagine it. "Is that where you got these?"
"Yeah," he said, flipping through the book. "There's thousands of books. Tens of thousands. Maybe even a hundred thousand!"
"You're making that up," I said.
He showed me a beautiful printed page. It had yellowed a bit, the edges were dog-eared. I felt a chill; I never was allowed to handle something as precious as a book before. I had learned to read by a chalkboard and it helped when there were directions painted on the walls of the laundry and the directions on the cooking cards. This was special and sacred, and Silas was letting me handle it like the bag of laundry I picked up every night. I looked at the page on the book: in the middle, a picture was in black and white of a group of women dressed in pantsuits, like the mechanics in our commune, standing by some large metal thing. They were grinning, proud, brandishing tools, not ashamed to be forced into wearing pants like the hard labor whores were forced to, their hair under colorful red patterned bandanas.
Women Airforce Service Pilots (WASPs)
I blinked. "Real women in the militia?" I asked.
"Yeah. They used to have a militia with an entire department where they flew airplanes."
"They used to drop bombs on the enemies during wars. They'd blow up entire cities. And shoot each other down in air fights."
"Men can't fly," I snorted.
"You're making that up, you have not. It's impossible!"
"They used to know how," he said. "Papa says that there are people that still know. People go to places to get onto planes called

aeroports

. And the pilots would drive them across the world. You've never read a book, have you?"
About the Author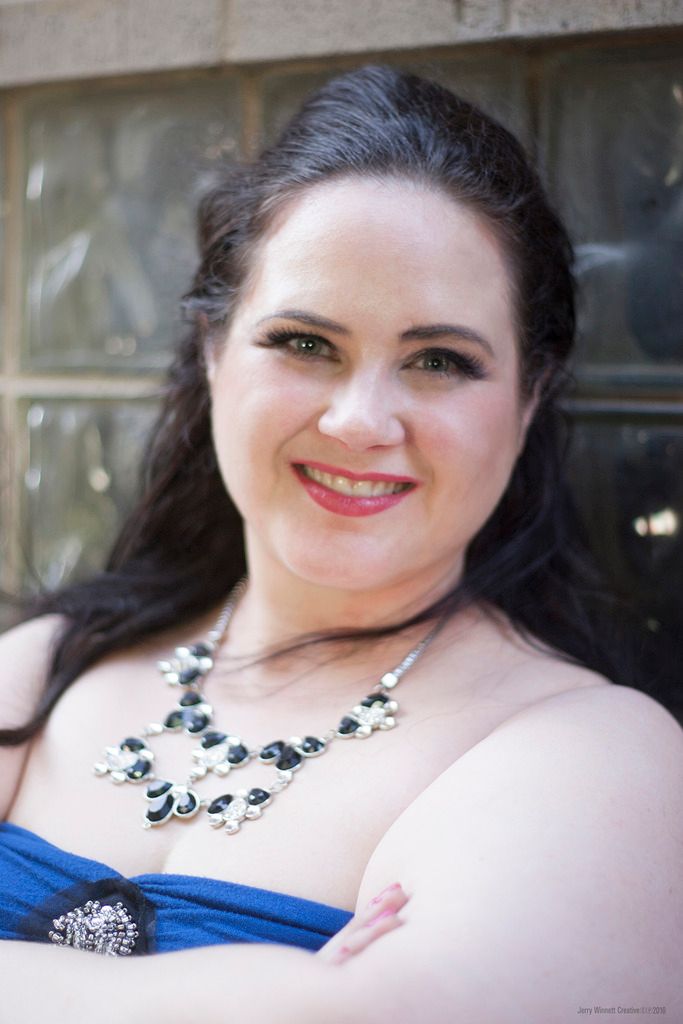 Eleni McKnight is a Murfreesboro, Tennessee native. She graduated from the University of Tennessee in Knoxville with a degree in Theatre with an emphasis in Literature and a wild passion for creating clothes and doing make-up. She's also an avid reader and loves music and theatre. She started writing at age eight when she had read all the Baby-Sitter's Club books that were out and wanted something new to read. It's never quite left her over the years

These days, you can usually find Eleni working backstage or costuming in local community theatres, reading a book, walking (that FitBit is addictive!), at a concert, drinking a craft beer with friends, knitting, embroidering, or taking a dance class.
Email
|
Goodreads
|
Facebook
|
Instagram
|
Tumblr
|
Twitter
a Rafflecopter giveaway