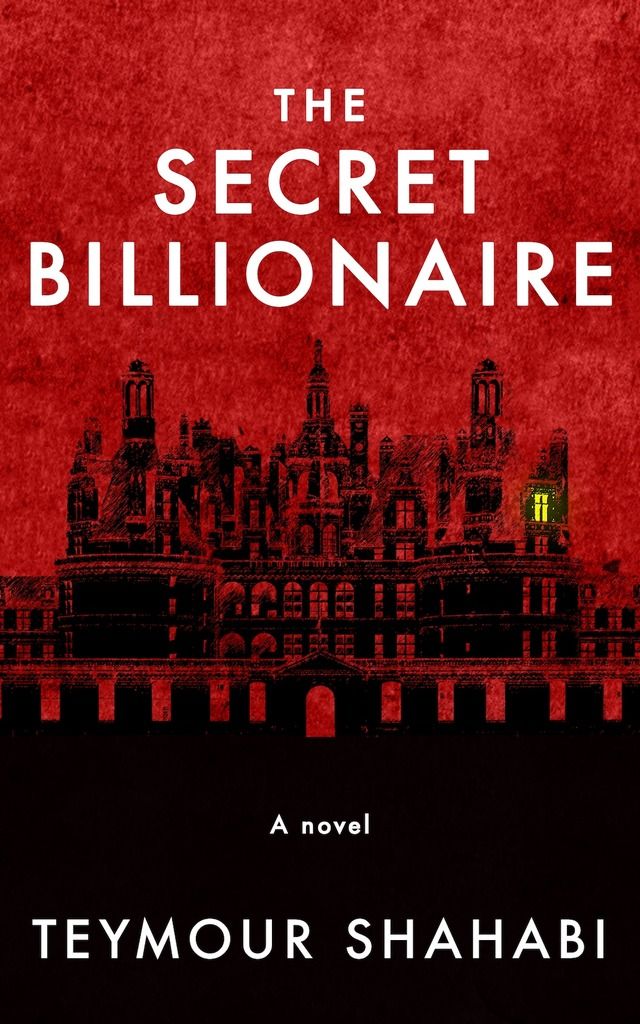 The Secret Billionaire
by

Teymour Shahabi
Genre: YA Mystery
Release Date: September 2016

Summary from Goodreads:
1960s — March 24. Billionaire Lyndon Surway takes off in his private plane and never returns.

His will leaves the entirety of his wealth—one of the largest fortunes in history—to his "dear friend Lucian Baker." Only there is no trace of anyone by that name. And the fortune itself is nowhere to be found.

Andrew Day knows nothing of wealth and privilege, but he won a scholarship to study at the most exclusive school in the country, in the town where the mystery, decades later, remains unsolved. There he discovers friendship and danger with the aristocratic Cameron and the beautiful Olivia. But watchful eyes follow him everywhere... Until, one night, he comes across a secret that will change his life. As he begins to unravel what really happened to the Surway fortune, the question remains: who is Lucian Baker?
Excerpt from The Secret Billionaire, by Teymour Shahabi
They continued to follow the fence on the sandy path along the road. But the House remained hidden. The elms on the other side of the fence barred their sight. They all sensed, without saying so, that the trees would thin out. They were so hopeful for a clearing that they could picture it as they went, lying just beyond the shadow of the last trunk they could see. But the last trunk kept receding, and the curtain of trees kept on going beyond it, as silent and unhelpful as the empty road alongside.
All of a sudden, Olivia stopped. Her eyes were fixed on the ground. Neither Cameron nor Andrew could make out what she was staring at in the sand of the path. She brought a hand over her knee and crouched. The boys gathered closer. Their shadows mingled over her. She looked up into their faces. After a few seconds, she asked,
"What do you guys think?"
"What do we think of—?" Cameron began, taking another step closer, when suddenly she shouted,
She jumped up and held out her arms.
"What the hell was that?" he yelled out.
"The footprint!" she answered in a whisper, as if just remembering the sound of her own voice. She glanced over both shoulders, gave Cameron and Andrew a significant look, and slowly lowered herself once more to the ground. The two of them mirrored her movement.
All at once, Andrew saw it. It was a footprint, unmistakable, elementary, like a picture in a comic book, a single elongated shape with a line separating the heel. Cameron asked in a muted voice,
"What kind of shoe is that? It doesn't have any—any details."
Olivia rolled her eyes. Not even whispering could soften her contempt.
"It's a boot," she said.
"A boot," Cameron repeated. And after a second's reflection, "So it's a boot. So what? People leave footprints every day on every path in the world. Some of them wear boots."
But he didn't dare to go back to his normal voice.
Olivia continued to study the print as if he hadn't spoken. It was Andrew who answered,
"But no one leaves footprints on this path."
Cameron and Olivia looked up.
"There's nothing along this road, nothing for miles in either direction, right? Nothing but the gate of the Surway House."
They stared at him without reply.
"Well," he went on, examining the footprint, "assuming that's the case, then there's really no reason for anyone to have come here recently—no reason other than..." His eyes turned to the fence.
Olivia's gaze followed his.
"It's not just the fact that someone was here recently—" she began.
"How do you guys know it's so recent?" Cameron broke in. "The print could go back several days, anytime since the last rainfall. For all we know, someone could have left it over the weekend. No one here's an expert in detection."
"No," Olivia rejoined, "but I'm an expert in shoes. That's how I know it's a boot."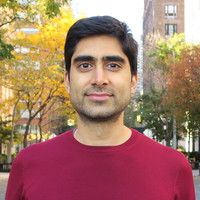 Teymour Shahabi was born in Paris in 1985 of Persian parents. He moved to the United States to study Comparative Literature and Mathematics at Harvard University. He currently lives in New York City, where he's spent the last few years among serious grownups who probably have no idea he's doing this. The Secret Billionaire is his first published book.
You can watch (and help) him try to figure out writing and life at
www.youtube.com/PageWingChannel
.
a Rafflecopter giveaway