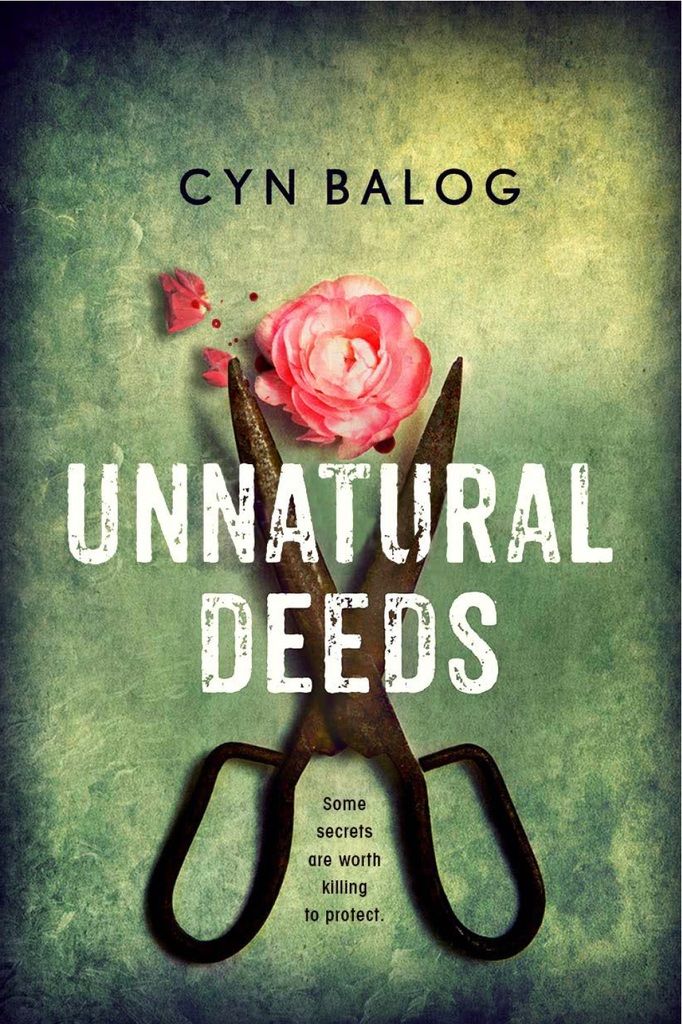 Title:
UNNATURAL DEEDS
Author: Cyn Balog
Pub. Date: November 1, 2016
Publisher: Sourcebooks Fire
Pages: 288
Formats: Hardcover, eBook
Secrets. Obsession. Murder. Victoria is about to discover just how dangerous it can be to lose yourself.
Victoria Zell doesn't fit in, but she's okay with that. All she needs is the company of her equally oddball boyfriend, Andrew. She doesn't care what anyone else thinks…until magnetic, charming, mysterious Z comes into her life, and she starts lying to everyone she knows in an effort to unravel his secrets.
And then something terrible happens. Someone is dead and it's time for Victoria to come clean. Interspersed with news clippings and police interviews, Victoria tells her story to Andrew, revealing her dark, horrible secrets…secrets that have finally come back to haunt her.
Today I'm super excited to welcome Cyn to the blog for an interview. Check out what she has to say when I ask her my questions!
Did you always know you wanted to be a writer or did you want to be something else?
Yes! I wrote my first book when I was 5. When I learned to read books, I figured the next logical step was learning to write them. No one told me otherwise for a long time.
How long does it take you to write a book from start to finish?
Depends on the book! I can sometimes write a book in a month. Other times, it may be 5 months.
How do you come up with themes for your stories?
I always focus on a theme that is universal, or that is a little mysterious to me. The topic of obsession was of interest to me because everyone gets that way at some time during their lives, and it's so powerful.
Do you have a schedule of when you write?
No, since I work full-time, I usually try to grab time in the evenings or weekends. Totally up in the air!!
What was the hardest thing about writing a book?
It's not coming up with the idea, that's for sure. I have so many ideas and titles in my head, I wish I could write fast enough to do them all. The hardest thing is getting it all to come together. Sometimes it's a little like putting together a puzzle or making a recipe—I'll take this character idea I came up with and put her in this setting with this scenario and let's see what happens. Not all of those will be the basis for a good book. Usually, it's when I get to the middle that I see whether it will sink or swim. Sometimes I have to go back to the drawing board, or add another ingredient like a pinch of a subplot or a different character, to get through that murky middle.
How many books have you written so far? Do you have a favorite?
UNNATURAL DEEDS is my 7th traditionally published books, though I've ghostwritten a lot of books, too. I can't say any of them are my favorites, not because they're all my babies or anything. Once I finish writing a book and editing it, I don't read them again. So I honestly can barely remember my first book, Fairy Tale.
Do you have a favorite character?
I loved writing Z., because he's such a narcissistic little a-hole that's an amalgam of every other overconfident popular guy I knew while I was growing up.

You know, the type that struts into a room and thinks everyone wants to know his life story, just because he exists.
When deciding on how to publish, what directed you to the route you took?
I knew I wanted to publish traditionally because, well, way back in 2007 when I was looking for a home for my book, self-publishing wasn't a thing! So my crit partner actually got me in touch with my agent, who didn't sell my first book, but was able to sell my second one, Fairy Tale.
Have you gotten feedback from family about your book(s)? What do they think?
I think for the most part, they like them. But of course the one thing that stands out to me is when I asked if my mom liked Dead River, and she was like, "No."

A million people can say they love it, but that's what I remember!

Why do we always tend to hang onto the bad reviews FOREVER?
What kinds of advice would you give to someone who wants to start writing?
Practice makes perfect. As with anything worthwhile, success won't happen right away. Don't give up.
Are you working on anything now?
Yes, I just sold my 8th book to Sourcebooks. It's called Solitude and it was pitched as The Shining for teens. It's funny, because I was actually in Colorado, visiting The Stanley Hotel, which was the inspiration to Stephen King for his book, when I got the news that it was going to be published.
If you could travel anywhere in the world to visit a place so you could use it as a background for a book, where would it be?
Italy! But so far I haven't been able to come up with a story line for that! I think I need to get working on that….
Thanks so much for being here today, Cyn. I cannot wait to read your new book!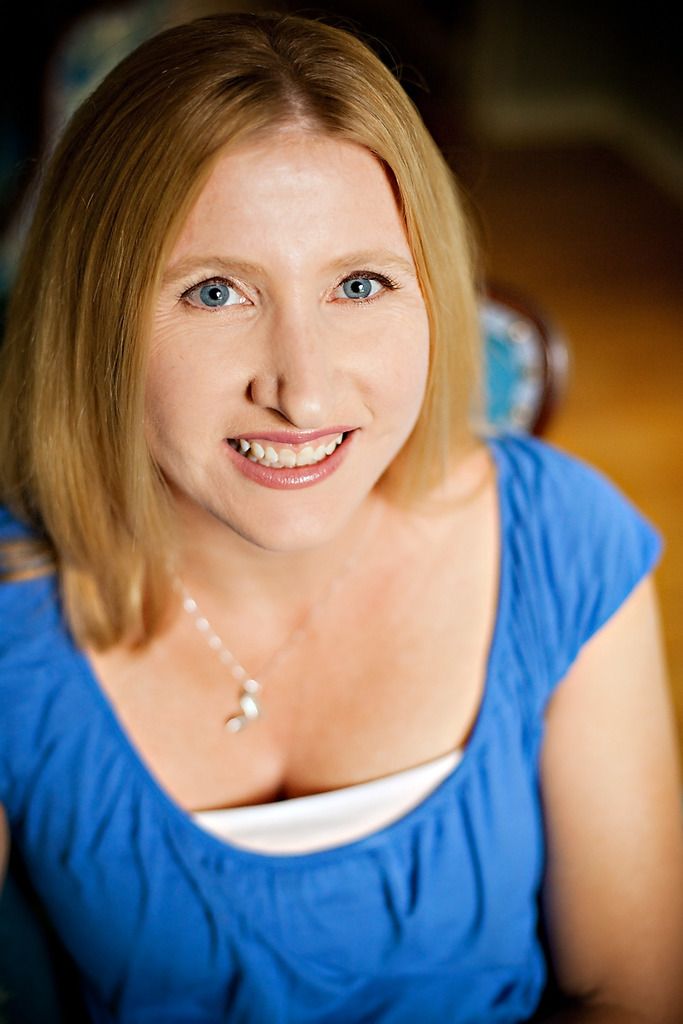 About Cyn:
Cyn Balog is the author of the young adult paranormal novels FAIRY TALE, SLEEPLESS, STARSTRUCK, TOUCHED, DEAD RIVER, and UNNATURAL DEEDS. She lives outside Allentown, Pennsylvania with her husband and daughters. Visit her online at
www.cynbalog.com
.
Website
|
Twitter
|
Facebook
|
Goodreads
a Rafflecopter giveaway
Tour Schedule:
Week One:
10/25/2016-

Curling Up With A Good Book

- Excerpt
10/26/2016-

Wandering Bark Books

- Spotlight
10/27/2016-

BookHounds YA

- Excerpt
10/28/2016-

Fiction Fare

- Interview
Week Two:
10/31/2016-
Wanderlust & Books
-
Spotlight
11/1/2016-
Literary Meanderings
-
Guest Post
11/2/2016-
With Love for Books
-
Guest Post
11/3/2016-
The Cover Contessa
-
Interview
11/4/2016-
YA Book Madness
-
Excerpt