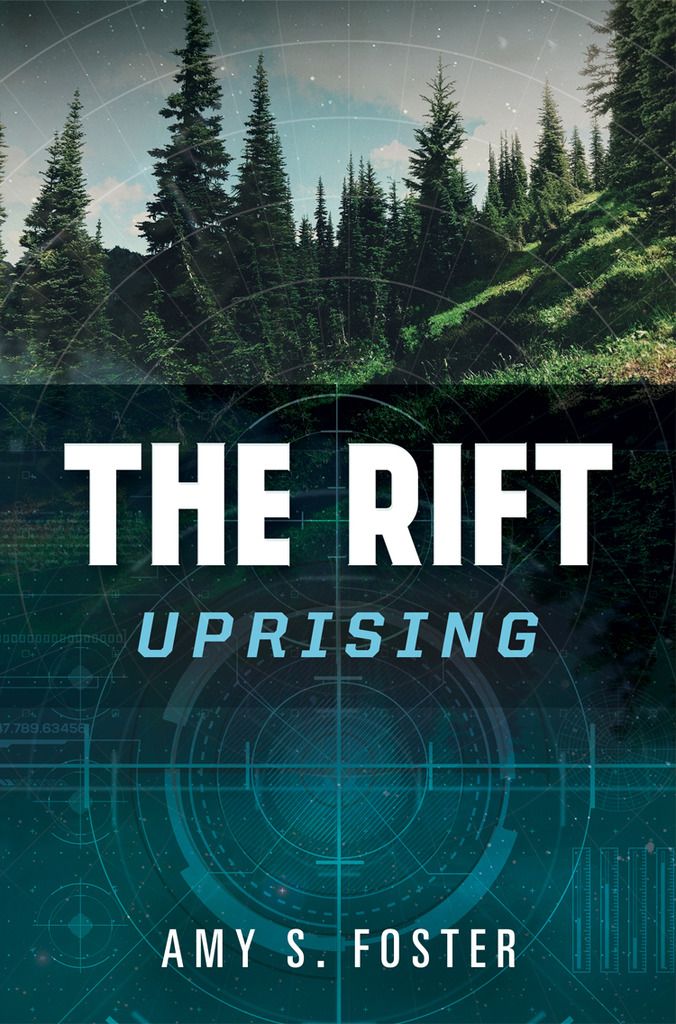 The first in the series, THE

RIFT

UPRISING

(Harper Voyager, October 4, 2016, Hardcover), is a blend of YA and Adult, science fiction and military thriller. The

Rift

Uprising

is action-packed and cinematic in scope, perfect for fans not just of The Hunger Games and The Maze Runner, but also of The Bourne Identity and Edge of Tomorrow.
Normal seventeen-year-old girls go to high school, binge watch TV shows all weekend, and flirt with everyone on the face of the Earth. But Ryn Whitaker is trying to save it.
Ryn is a Citadel. A soldier. A liar. Ryn and her fellow Citadels were specially chosen and trained to guard a

Rift

—one of fourteen unpredictable tears in the fabric of the universe that serve as doorways to alternate Earths. Unbeknownst to her family, Ryn leaves for school each day and then reports for duty as an elite, cybernetically-altered soldier who can run faster, jump farther, and fight better than a Navy SEAL—which comes in handy when she's not sure if axe-wielding Vikings or any number of other terrified and often dangerous beings come through the

Rift

. A fine-tuned weapon, Ryn is a picture-perfect Citadel. But that's all about to change.
When a young man named Ezra is pulled through the

Rift

, Ryn finds herself immediately drawn to him, despite her training. What starts as a physical attraction quickly grows deeper, and Ezra's curiosity throws Ryn off balance when he starts questioning the

Rifts

, the mysterious organization that oversees them, and the Citadels themselves—questions that lead Ryn to wonder if the lies she's been telling her family are just the surface of a much bigger lie told to her.

As Ryn and Ezra desperately try to get to that truth, they discover that each revelation blurs the line between the villains and the heroes even more.
Did you always know you wanted to be a writer or did you want to be something else?
I always wrote. I was always sketching (badly) and writing poetry or little snippets of stories. But, when I was growing up, I wanted to be an actress. When I was 18, I moved to LA and began to study acting. I truly loved the craft but honestly, I was a terrible actress! Awful! So, I went back to school and got my degree in International Business. I took a class in college, a poetry class and that sort of changed everything. I got a fairly practical degree but I never stopped writing poetry, which led to lyrics. One day I got an idea for a short story. I started writing prose and realized that I just wanted to tell stories for a living, in any way I could, whether it was songs or books. I even think my early love of acting was just another iteration of that.
How long does it take you to write a book from start to finish?
Ordinarily, it's about a six month process. Though I will say, Book 3 of this trilogy has been a much longer process. The outline alone took months. There's just so many moving pieces with a story this big and I had to make sure that every question was answered and everyone got the ending they deserved.
Do you have a schedule of when you write?
I write Monday through Friday at my office outside of my house. Just like a regular job, I work about 7 or 8 hours a day. I'm not always writing. A lot that time, too much maybe, is spent doing admin and PR stuff.
How are you able to balance other aspects of your life with your writing?
That is the hardest part probably. I am a mom and my kids are always my first priority. At the same time, I want my daughters and my son to understand that a woman shouldn't have to sacrifice her dreams for the sake of motherhood. For some women, motherhood is the dream. For me, obviously, it's being a successful writer. I may not be as available physically as other mothers, but, my hope is that I'm modelling values like tenacity, patience, a strong work ethic and resilience.
I write on a cloud of pixie dust and griffon feathers. I type on a keyboard made of sugar plumbs and blessed by unicorns. I burn candles scented with rare Moroccan spices and the inside of Tim Riggins' neck. All the while listening to songs Beyonce has performed and written just for me. No? Okay. I write at my condo in SW Portland.
Have you gotten feedback from family about your book(s)? What do they think?
My family has been incredibly supportive. My father in particular, who is a genius, like really, a protégé, but not much of a reader, read my book in one sitting. He even has the link to buy it on Amazon on his Instagram bio. Can we just talk about the fact that my dad has an Instagram? I mean it's embarrassing that he has, I think, like 200, 000 followers and I have, well… not nearly as many. My dad kills it on social media.
What kinds of things do you like to do outside of writing?
I am a knitter. A crazy, insane, yarn addicted knitter.
What kinds of advice would you give to someone who wants to start writing?
Write. Just write. Write one page a day for a year and you have a book. Even if what you are writing is TERRIBLE. The thing is, you can fix terrible. You can fix mediocre. You can't fix nothing. Something, anything, has to be there for you to fix.
Do you have any go to people when writing a book that help you with your story lines as well as editing, beta reading and such?
I'm just going to humble brag for a minute. It's actually not a humble brag as much as it is a straight up name drop but he's my best friend so what can I do? Michael Buble is my songwriting partner (among others, I write with other people too!) but he's also an insatiable reader. He's read this book many times and offered a lot of great advice. Mostly he just encourages me. He's the kind of guy that wants everyone to succeed, which is rare considering our business.
Are you working on anything now?
Book 3 of the Rift Trilogy. Man oh man, it's tough. There is a lot of conflict and I've been relying on my military adviser LTC Matt Fandre to get the most realistic vantages of combat theater that I can.
Tell us 5 things that make you smile
My kids obviously and my husband who is a firefighter and insanely sexy. Not so obvious ones though:
1.
Warm socks on cold feet
3.
Starting and finishing a knitting project
4.
The sound of my dishwasher (I know, it's weird but there it is)
5.
Going to Cons and seeing all the elaborate Cosplay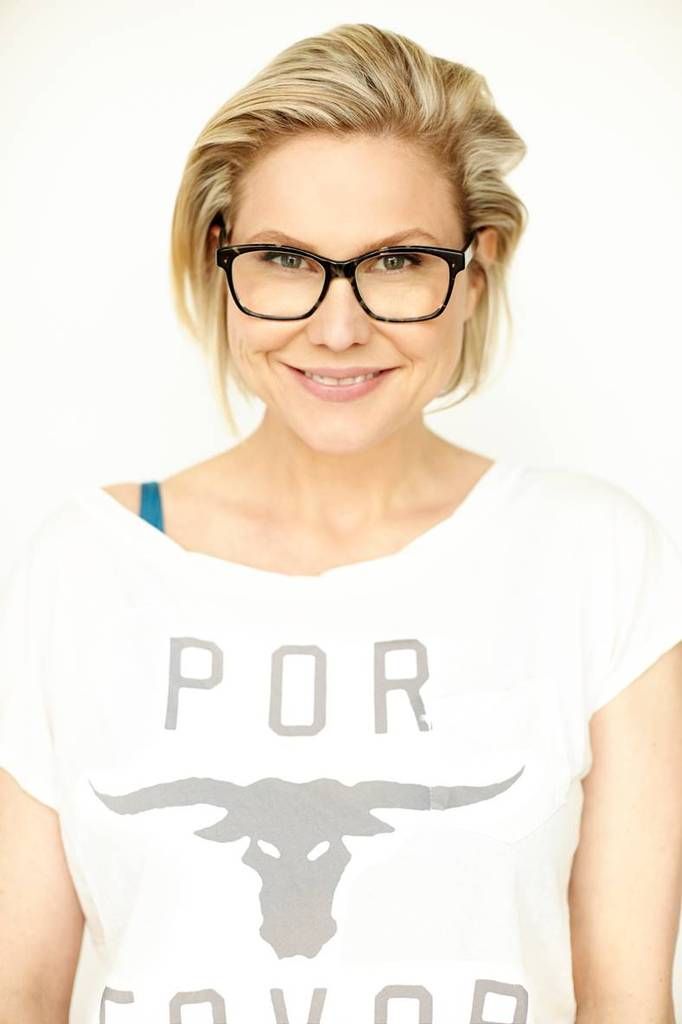 Amy S. Foster is a celebrated songwriter, best known as Michael Bublé's writing partner. You might recognize her work in his four hit singles, including "Home" and "Haven't Met You Yet." She has also collaborated with Destiny's Child, Diana Krall, Andrea Bocelli, Josh Groban and a host of other artists. She is also the author of the novel

When Autumn Leaves

. When she's not in a studio in Nashville, Amy lives in the Pacific Northwest with her family. Amy is the daughter of singer B.J. Cook and the legendary music producer, David Foster. Fun fact about Amy: Her extended family tree includes Bella and Gigi Hadid, Sara and Erin Foster and Brody and Brandon Jenner, and Clay Aiken!

The

Rift

Uprising

,

her YA debut, will be released on October 4, 2016.