Unlocked
by
Margo Kelly
Genre: YA Mystery/Thriller
Release Date: October 1st 2016
Merit Press

Summary:
A provocative thriller involving hypnosis, mystery, love, and friendship!
Someone has been moving the stuffed pink elephant in Hannah's room. She thinks. And ants crawl over her hands, across the steering wheel, all the time. Don't they? They're what made her crash the car on the way home from the fair, and she wouldn't have freaked out, wouldn't have caused her friend's death, for no reason. But she doesn't know if a person is messing with her, if the paranormal is messing with her--or if she's just going psychotic like her dad before her.
When her friends bail, Hannah is left floundering. Not even her boyfriend Manny believes her, and new girl Chelsea is practically replacing her at school. Only artsy outsider and self-proclaimed occult expert, Plug, agrees to help Hannah find out the truth about hypnosis and demons, and even he can't help Hannah reclaim her mind from whatever's taking over. She'll have to do that herself if she wants to save her friends, her mom and herself.
Buy Links:
Welcome Margo!
Q:
If you could live in any book "world" which book would it be?
A:
Oh. My. I read a lot of thrillers, horrors, and dystopias … so I don't know that I'd want to live in any of them. ;) I would want to live in a tranquil place. So I suppose I'd want to live in the world of Anne of Green Gables -- Prince Edward Island.
Q:
If you had a time machine where would you go back in time or ahead? And who would you like to visit.
A:
I would go back in time about fifteen years to visit more with my maternal grandmother before she passed away from this life.
A:
Two dogs. We rescued our big black dog from the local shelter, and they had named him Black Sabbath. The little white dog, which we also rescued, was really tiny when we first brought him home. We wanted to give him a name opposite of Black Sabbath. So we named him Rascal Flatts. We call him Rascal.
A:
Dog hair (no pun intended) … and yet, I have two wonderful dogs who shed hair everywhere and on everything, and I love them.
Q:
What's one thing that readers would be surprised to find out about you?
A:
When I was around seventeen, I took a college entrance exam for a coworker so that she could test-out of a math class she didn't want to take.
Q:
When asked, what's the one question you always answer with a lie?
A:
I'm a pretty honest and even blunt person. I don't usually lie. If you ask me a question I don't want to answer, I will either say, "Oh, that's a story for another day." Or, "Frankly, that's none of your business."
Q:
Where can readers stalk you online?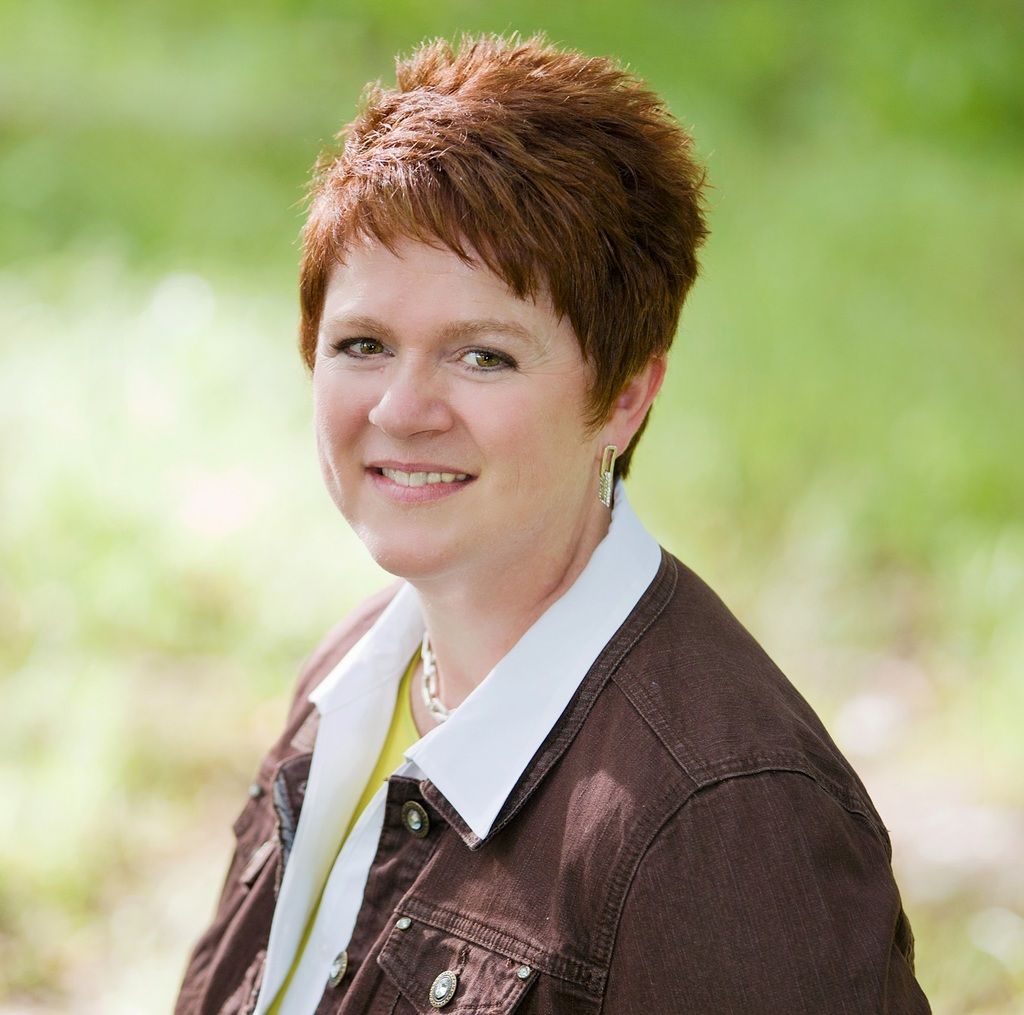 Margo Kelly is a native of the Northwest and currently resides in Idaho. A veteran public speaker, Margo is now actively pursuing her love of writing. Her critically acclaimed debut,
Who R U Really?
, was published by Merit Press (an imprint of F+W Media) in 2014. Her second novel,
Unlocked
, will be published by Merit Press in October 2016. Margo welcomes opportunities to speak to youth groups, library groups, and book clubs.
Margo Kelly loves to be scared … when she's reading a good book, watching a good movie, or suffering from the hiccups. She loves writing thrillers for young adults and hopes her stories give you the goose bumps or the itchies or the desire to rethink everyday things. Margo is represented by the not-so-scary, but totally awesome, Brianne Johnson of Writers House.
a Rafflecopter giveaway