Pub. Date:
October 4, 2016
Formats:
Hardcover, eBook
For too long, Violet and the people of the outer circles of the Lone City have lived in service to the royalty of the Jewel. But now the secret society known as the Black Key is preparing to seize power.
And while Violet knows she is at the center of this rebellion, she has a more personal stake in it—her sister, Hazel, has been taken by the Duchess of the Lake. Now, after fighting so hard to escape the Jewel, Violet must do everything in her power to return to save not only Hazel, but the future of the Lone City.
Today we welcome Amy for an interview!
1. Did you always know you wanted to be a writer or did you want to be something else?
I actually never considered writing as a career - I always wanted to be an actor when I was growing up. I went to NYU and studied theater. But acting didn't quite work out for me, and I'm so glad I tried my hand at writing because now I can't imagine doing anything else.
2. How long does it take you to write a book from start to finish?
That depends on the book! I'm a fairly quick drafter—the first draft of The Jewel took about 6 months, whereas the first draft of The Black Key took two and a half. But then there are all the revisions to do
J
3. How do you come up with themes for your stories?
Haha, I don't! The themes in my stories come out as I write them. I never go into a project thinking, This is a theme I would like to explore. It's usually the world that pulls me in, or a character, and then the theme makes itself clear to me later on.
4. Do you have a schedule of when you write?
Not really. It depends on where I am in the process—when I first draft, it's usually out of the house and in the afternoon and only for a couple of hours a day. When I revise, it's usually in the morning, at home, and for maybe 6-8 hours.
5. How are you able to balance other aspects of your life with your writing?
I am extremely lucky to be able to write full time, so I don't have to worry about balancing a full time job with writing as most writers do. And I'm single and childless so that helps too
J
Mostly I have to make sure I'm getting enough social interaction in my life, otherwise I would devolve into a crazy hermit who never leaves her apartment. Luckily I have an amazing network of friends in New York who keep me busy!
6. What elements do you think make a great story line?
I really think character is so important—if you don't care about the people in the story, why would you want to keep reading? Especially in fantasy, where the setting is already unfamiliar. I personally love really fast paced stories, so pacing is important to me as well. And attention to detail—some of my favorite parts of the Lone City were the things that made it wholly unique.
7. What was the hardest thing about writing a book?
I often compare opening the document of my manuscript to going to the gym. It's so hard to motivate to do. But once I put my work out clothes on, it's like I've made a choice and there's no going back. Same with opening the document. The self doubt can be crippling—and every book is its own little beast with its own beastly attributes. Sometimes it's really just about keeping your head down and putting words on the page, even if every word feels painful and wrong.
8. How many books have you written so far? Do you have a favorite?
Hmmm…technically I've written six books and two novellas. One will never see the light of day, two are under construction, and the other three are the Jewel books. And no, I could never choose a favorite! That would be like picking a favorite child ;)
9. Do you have a favorite character?
I really love all my characters (with very few exceptions, and those are meant to be evil and unlovable) but if I had to choose, I would pick the Duchess of the Lake. She is so layered, not a true villain but a complex person with so many sides. You never know if you want to hit her or hug her. Those are the best characters to write.
Either on my couch or at various local spots in my neighborhood.
11. When deciding on how to publish, what directed you to the route you took?
I went to graduate school before I ever knew anything about publishing, so traditional publishing was the route I was introduced to and the one that works best for me. I'm terrible with self promotion, so self publishing would not work for me.
12. Have you gotten feedback from family about your book(s)? What do they think?
My mother was put on restrictive reading after she read an early draft of The Jewel because she kept pointing out typos! I had to tell her, Mom, that doesn't matter to me right now, what about the content? She's much better about it now. And my dad is great, he's not a huge fantasy guy but he really gets into my stories and the characters and it's so heartwarming.
13. What kinds of things do you like to do outside of writing?
I love to cook. And travel. I love to read (obviously) and I do jigsaw puzzles. I also play guitar and write my own songs.
14. What kinds of advice would you give to someone who wants to start writing?
Don't give up! This business is hard and rejection is part of the game. Keep writing. And start what you finish! There is tremendous power in finishing a project. And you don't really see the story clearly until you reach the end.
15. What is your favorite book? favorite author? Do you have an author that inspired/inspires you to write?
My favorite book and author go hand in hand—The BFG by Roald Dahl. Dahl's books were really influential to me as a child. I loved his dark imagination and his whimsical prose. The BFG was the first book I ever read multiple times (I am a huge rereader of books) so its holds a very special place in my heart. As far as my own writing, I am a huge Tolkien nerd, and he definitely inspired my love of fantasy and of really detailed world building.
16. Do you have any go to people when writing a book that help you with your story lines as well as editing, beta reading and such?
I could not write a book without my best friend and fellow author Jess Verdi. She sees everything, even the earliest most terrible drafts and she knows when to give me notes and when to cheer me on. And I have larger circle of author friends who beta read for me and I would be completely lost without their wisdom and advice.
17. Are you working on anything now?
I have a new series coming out in 2018, which I am really excited about! It's a bit more complex than The Jewel, and much more straight fantasy. And I'm working on a collaboration with the aforementioned amazing friend, Jess Verdi, which is a new experience and really fun!
18. Tell us 5 things that make you smile
Any and all types of cheese
Sexy fictional boys (I'm looking at you, Jon Snow and Peeta Mellark)
The smell of a new book when you first open it
19. Tell us 5 things that make you sad
When a really good book is over
When there is no cheese in my refrigerator (can you tell I love cheese?)
Getting caught in the rain with the wrong shoes and no umbrella
20. If you could travel anywhere in the world to visit a place so you could use it as a background for a book, where would it be?
Hopefully I will be doing this next year! I'm planning a trip to Greece to do some research for my upcoming series. I have always wanted to visit Greece so it's nice to have the excuse!
Thanks so much for stopping by today, Amy. It was so great to have you with us. I'm really curious as to why going to the post office makes you sad!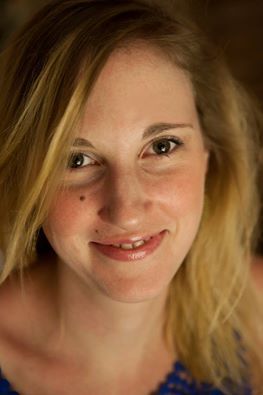 Amy Ewing earned her MFA in Writing for Children at The New School and received her BFA at New York University.

The Jewel

started off as a thesis project and became her debut novel. She lives in New York City. You can visit Amy online at
www.amyewingbooks.com
or on Twitter
@AmyEwingBooks
.
a Rafflecopter giveaway
9/26/2016-
The Cover Contessa
- Interview
9/27/2016-
Once Upon a Twilight
- Excerpt
9/28/2016-
Take Me Away To A Great Read
- Guest Post
9/29/2016-
Andi's ABCs
- 10's Post
9/30/2016-
A Dream Within A Dream
- Interview
10/3/2016-
Lisa Loves Literature
- Excerpt
10/4/2016-
Literary Meanderings
- Guest Post
10/5/2016-
Fantasy Book Critic
- 10's Post
10/6/2016-
Two Chicks on Books
- Interview
10/7/2016-
Curling Up With A Good Book
- Excerpt