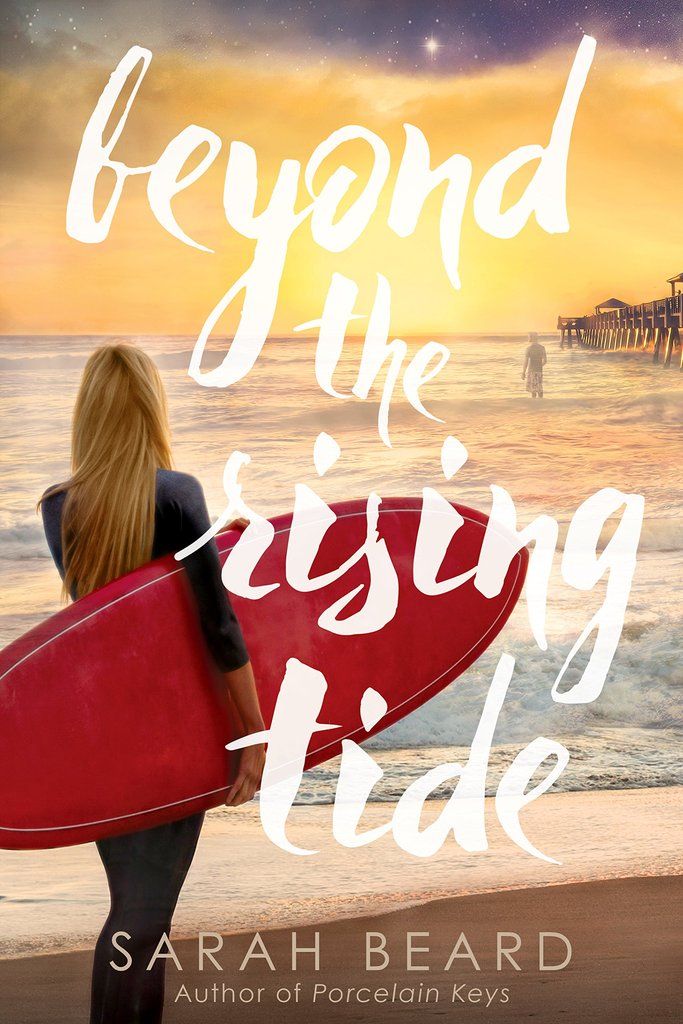 Beyond the Rising Tide
by
Sarah Beard
Genre: YA Speculative Romance
Release Date: June 14th 2016
Sweetwater Books

Summary from Goodreads:
Kai met Avery only once--in the moment he died saving her life. Now when he's not using his new healing powers to help people, he watches helplessly as Avery's life is unraveled by his death. To help her, he risks everything by breaking the rules, dangerously blurring the barriers between life and death.
"Vividly imagined, this novel is the perfect mix of modern love story and literary fiction. One brimming with genuine emotion that had me re-reading passages simply because they were too beautifully written to experience just once." --Julie N. Ford, author of With No Regrets
"This book is not only an engaging and satisfying supernatural romance, but also a beautiful story about life, death, and the gray places in between." --E.B. Wheeler, author of The Haunting of Springett Hall
"This is one of those stories that stays with you long after the closing scene. It was beautifully imagined and vividly written and I absolutely loved it!" --Teresa Richards, author of Emerald Bound
When I'm actually writing, I prefer to work in silence. But before I sit down to write, I'll usually imagine the scene I'll be working on. And that's where music comes in to play the part of muse. Almost all the scenes in my book were imagined while I listened to music, because the right song helped me feel my characters' emotions more deeply and authentically. Here are some of the songs that inspired scenes in Beyond the Rising Tide:
Kina Grannis – Sound of Silence
John Garrison – Never Far from Me
Matthew Perryman Jones – The Angels Were Singing
Patrick Watson – Lighthouse
Garrison Starr – Sit With Me Tonight
Matthew Perryman Jones – Only You
Katie Herzig – I Hurt Too
Jose Gonzalez – Stay Alive
Coldplay – Death and All His Friends
Sarah Beard is the author of YA novels PORCELAIN KEYS and BEYOND THE RISING TIDE. She earned a degree in communications from the University of Utah and is currently pursuing an MFA in creative writing from VCFA. When she's not writing, she referees wrestling matches between her three boys and listens to audiobooks while folding self-replicating piles of laundry. She is a breast cancer survivor, a baker of sweets, a seeker of good love stories, a composer of melancholy music, and a traveler who wishes her travel budget was much bigger. She lives with her husband and children in the shadow of the beautiful Wasatch Mountains. You can follow Sarah on twitter at @authorsarahb, or at
facebook.com/authorsarahbeard
.
a Rafflecopter giveaway