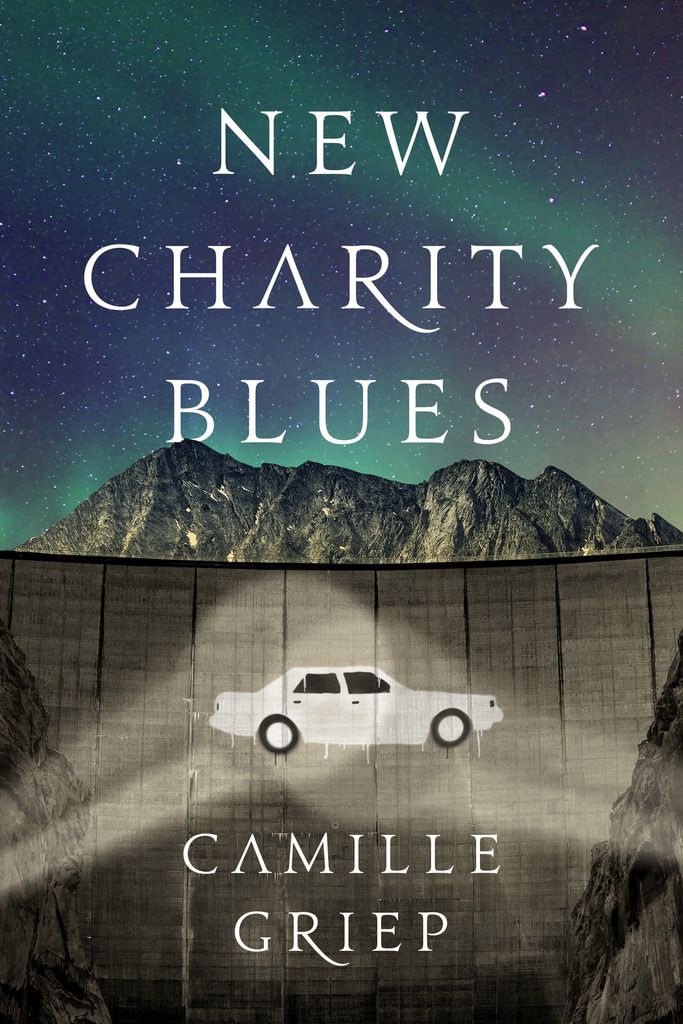 In the wake of a devastating plague, two communities emerge as bastions of survival. One is called the City, and its people scrabble for scraps in the wasteland. The other, New Charity, enjoys the bounty of its hydroelectric dam and refuses City denizens so much as a drop of precious water. When City-dweller Cressyda inherits her father's ranch within New Charity, she becomes intent on opening the dam to all—no matter the cost.

But when Syd reunites with her old best friend, Casandra, a born seer and religious acolyte, she realizes that her plans could destroy the fragile lives they've built in order to survive. What's more, the strange magic securing the dam's operations could prove deadly if disturbed. Yet when Syd discovers evidence that her father might have been murdered, she is more determined than ever to exact revenge on New Charity's corrupt.

Pitted against Cas, as well as her own family, Syd must decide how to secure the survival of both settlements without tipping them over the brink to utter annihilation. In this intense and emotional reimagining of the Trojan War epic, two women clash when loyalty, identity, community, and family are all put to the ultimate test.
1. Remind Me – Röyksopp
We meet Cressyda (Syd) Turner as she stumbles around the ruins of her post-plague City. As she heads home for the night, she hears a cry for help. Syd rescues Mina, a young orphan injured in a fall, and delivers the girl to the medical clinic. "Remind Me" has mournful lyrics set against an almost danceable beat, a relevant juxtaposition to Syd's constant longing for what she's lost and hope for her future.
2. Jesusland – Ben Folds Five
The reader's first glimpse of New Charity is through the eyes of Casandra (Cas) Willis, who is riding her family's fenceline with her brother, Len. In stark contrast to the City, New Charity is green, flourishing, tidy, and quiet. Though their Sanctuary is not meant to be a Christian allegory, "Jesusland" is an exploration of what's found beyond the gates – fitting for the panoramic view of the town and the introduction of Cas and Len, the Sanctuary acolytes.
3. Where Have All the Cowboys Gone – Paula Cole
Syd arrives just short of New Charity in her mother's old car. Cas and Len, who foresaw Syd's arrival in their visions, meet her with an extra horse. Their ten-mile ride reacquaints Syd with her childhood on the ranch. A stop at the Survivor camp outside the town's gates reminds her that while Cas and Len are her best childhood friends, in some ways they are her enemies, as well. The City and the country tug at Syd equally, making Paula Cole's "Where Have All the Cowboys Gone" with its reflections on nostalgia especially poignant.
4. Sunny Came Home – Shawn Colvin
Syd's first night in her childhood home is fraught with memory – those of her father, who has just died, her mother, who died at the beginning of the plague, and of herself and the life she once coveted. She sits down in her old bedroom, covered in pre-teen memorabilia and breaks down. Shawn Colvin's song "Sonny Came Home" speaks of returning "with a vengeance," a perfect illustration of this scene.
5. Disney Town – Mono
6. Red Alert – Basement Jaxx
After the town is thrown into chaos with Syd shutting off the electricity and the strange arrival of Nelle, the Governor tries to control the public relations damage by throwing a Goodwill Dinner at his house. When a very drunk Len makes a very public accusation, the party is thrown into disarray. Fists are thrown; Syd runs from the cacophony. Basement Jaxx's "Red Alert" is wonderfully apropos.
7. The Dance – Charlotte Martin
After escaping the disastrous dinner party, Syd is offered shelter by Troy, her childhood paramour. For one night, she allows her feelings for him to drown out the swirling fear in her head about her father's death and the future of New Charity, her friends, and the City she still has to save. A love song, a loss song, Syd's surrendering of her reservations to spend the night with Troy is captured perfectly by Charlotte Martin's "The Dance"
8. Shame on Us – Jonatha Brooke
Convinced by his father that Syd has betrayed him, Troy turns on his lover, despite her promises the night before. Though she knows he's fighting for his father's approval, Syd is heartbroken when the Governor's posse leads her to the gate and Troy refuses to speak for her or even say goodbye. Jonatha Brooke's "Shame on Us" cuts to the heart of Syd's sorrow in this tableau, and sheds a light on Cas's desperation while observing the scene, unable to convince her father to change his mind.
9. This is War – X-Press 2
Finding herself once again outside the gates of New Charity, a possession of the Survivor Camp, Syd schemes to put an end to the evil plaguing New Charity using one of her last possessions – her mother's old car. As she and the Survivor Camp leaders march back toward New Charity with a newly crafted weapon, "This is War" is a fitting theme song for Syd's resolution save her friends.
10. A Rush of Blood to the Head – Coldplay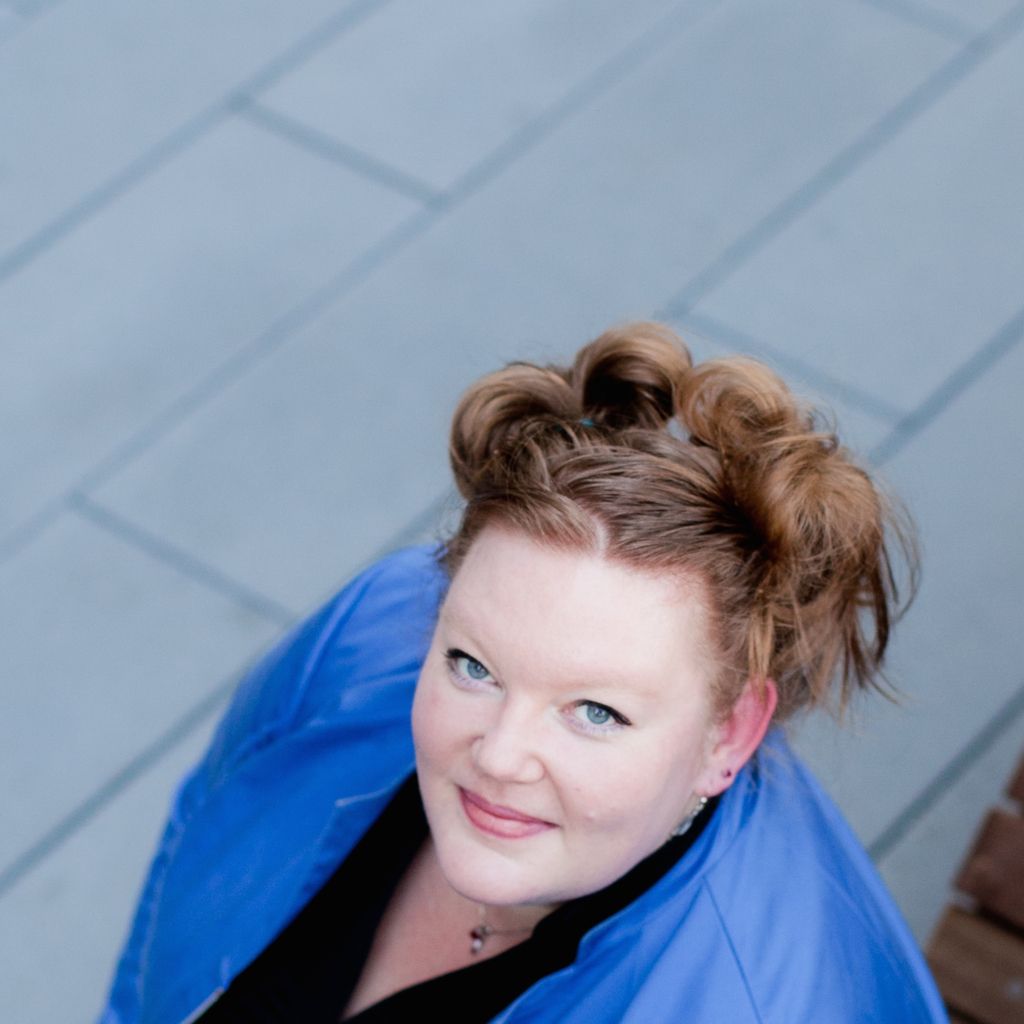 Camille Griep lives just north of Seattle with her partner, Adam, and their dog Dutch(ess). Born in Billings, Montana, she moved to Southern California to attend Claremont McKenna College, graduating with a dual degree in Biology and Literature.