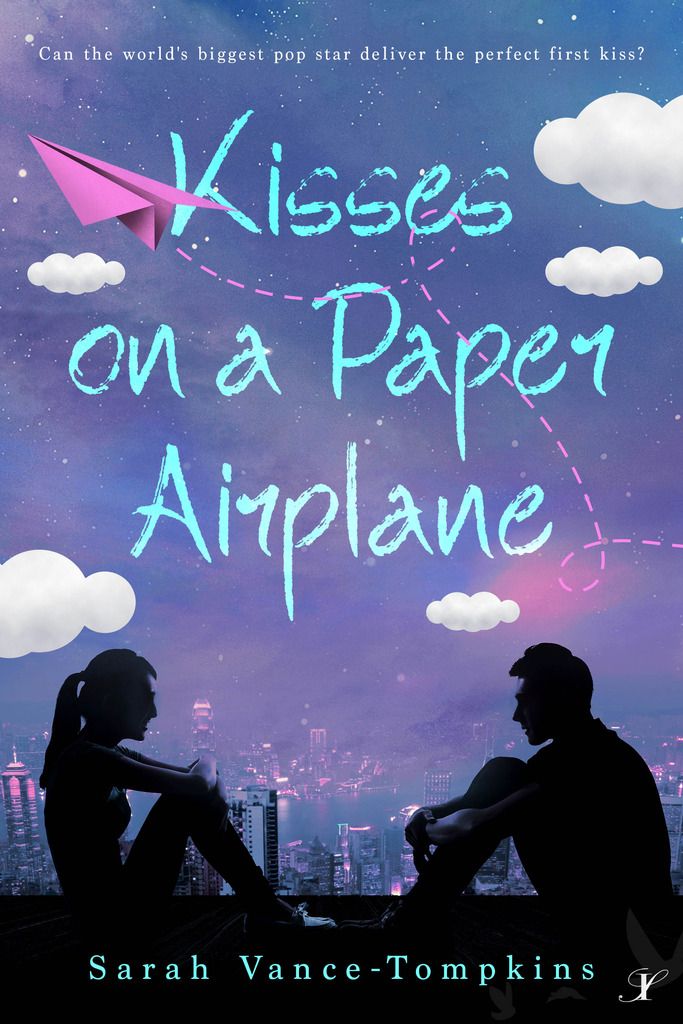 Kisses On A Paper Airplane
Drama student Hannah Evans isn't kissing any frogs on her path to find Prince Charming. She's determined to share the perfect first kiss -- with the perfect boy -- in the perfect place -- or she's not kissing at all. When Hannah meets a cute ginger-haired boy in first class lounge in the London airport, she knows he's 'The One.'
Pop star Theo Callahan is on the road to get as far away as possible from his back-stabbing best friend, and his supermodel girlfriend who broke his heart. Until one shy smile from Hannah has him rethinking all of his travel plans.
Theo is smitten, but he's worried she's just a groupie in search of the ultimate selfie. Can Theo learn to trust Hannah in time to share one perfect first kiss, or will Hannah be forced to kiss a frog?
Kisses on a Paper Airplane
by
Sarah Vance-Tompkins
Genre: YA Contemporary Romance
Release Date: May 14th 2016
Inkspell Publishing
Bucket List Travel Destinations
by Sarah Vance-Tompkins
It's no surprise that I wrote a romance about a girl meeting a famous pop star on an airplane. When I fly I always look for celebrities, but I've never seen anyone famous. I'm probably not going to glamorous destinations. So I've made a list of all the places I'd like to see. And maybe -- just maybe -- share a kiss with someone special.
1. London
I studied for a semester in college in London. I promised myself I would return the following year. It didn't happen. I'm still waiting to go back. When I was there last Diana had just had William. Maybe I can return in time for Harry's wedding.
2. Edinburgh
I went to the Edinburgh Fringe Festival one summer. It was the most fun I've ever had. And the coldest summer I've ever spent.
3. Budapest
Doesn't it sound so romantic and exotic? I know the architecture alone would make me think of stories to tell.
4. Vienna
Okay. I admit it. I watch The Sound Of Music every year at Christmas.
5. Positano
I know this is the most romantic seaside town in all the world. All I need is a glass of wine and a plate of past and I'll be in heaven.
6. Mt. Rushmore
How many times have I watched North by Northwest and told myself someday I'm going to South Dakota.
7. Savannah
I know this old port city in the South is supposed to be haunted and the old homes look so lovely.
8. Nova Scotia
When my ancestors escaped the potato famine in Ireland, they settled in Nova Scotia. I'd like to see this beautiful country.
9. Casablanca
I have always been inspired by Moorish architecture and I think Casablanca is one of the most romantic movies of all-time.
10. Machu Pichu
Okay. I've included this on my bucket list of places I'd like to see. It looks magnificent in all the photos, but I don't know if I could make the climb.
What's on the top of your bucket list of places you'd like to travel?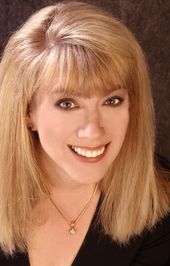 Sarah Vance-Tompkins was born in a small town in northern Michigan. She received an MFA in Film Production from the University of Southern California, and went on to work in feature film development. Prior to film school, she wrote and produced radio and television commercials. A working writer, she has been paid to write everything from obituaries and press releases to breathless descriptions of engagement rings. She and her husband, The Handsomest Man Alive™, live in Southern California with three cats.
a Rafflecopter giveaway