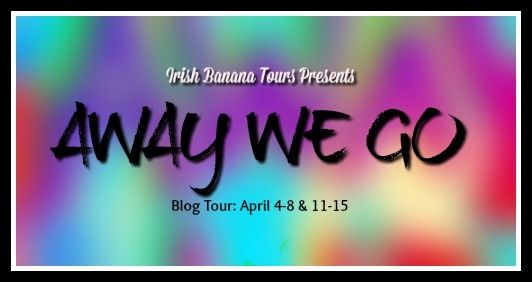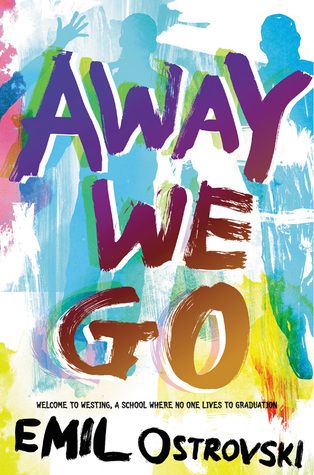 Westing is not your typical school. For starters, you have to have one very important quality in order to be admitted—you have to be dying. Every student at Westing has been diagnosed with PPV, or the Peter Pan Virus. No one is expected to live to graduation.

What do you do when you go to a school where no one has a future? Noah Falls, his girlfriend Alice, and his best friend Marty spend their time drinking, making out, and playing video games on awaywego.com. But when an older boy named Zach (who Noah may or may not be in love with) invites Noah and Marty to join his secret Polo Club, the lives of both boys change as they struggle to find meaning in their shortened existence.

With an innovative format that includes interstitial documents, such as flyers, postcards, and handwritten notes, Away We Go is a funny, honest look at first love and tragic heartbreak.
Today we welcome Emil for a guest post!
You have the chance to travel to five different places to see sights you would not otherwise ever see. Where would you go and why
?
Although I'm only twenty-five years old, I've been fortunate to have had the opportunity to travel to quite a bit. I've ridden a camel in Israel and trekked through the Chitwan National Park in Nepal. I've eaten macarons in Paris and braved an Eastern European winter in the Czech Republic and Poland. When I'm asked a question like this, my honest answer is that I don't really want to go anywhere, at the moment.
I'm not a very visual or sensual person. Thoughts and words move me more than sights and sounds. So when I went on a tour of the Palace of Versailles, I was impressed for a while but quickly grew bored: of the lines of people, and the waiting, and even of the palace itself, of all its pretension. Blasphemy, I know, but honestly, it did not much impress itself upon me, not in the way my tenth-grade history teacher did when he told our class about Louis XIV, the Sun King, who famously declared "L'etat, c'est moi." The Palace of Versailles I had created in my mind was grander than the real one could ever be, because it was built from the brick and mortar of collective memory, of stories.
I also tend to feel empty when I travel, especially when I'm doing it alone. The industry of tourism, the institutions of tourism (hotels, resorts, cruise ships), are designed, I think, to give people the experience of temporary affluence. $599 Caribbean cruises are perhaps the quintessential example of this, from the availability of servants to restaurant-quality food, to grand staircases and pools and constant access to mojitos and all the other trappings of wealth. And of course, cruises are fun, and there is something to be said for fun. I liked visiting Tijuana with friends. I liked visiting Paris and London with my parents, because though we fought a lot, there were moments when I felt a lightness and an ease that I rarely feel in ordinary life.
Yet I also tend to feel a sense of alienation. I have never been street-smart, or particularly adept at anything useful, such as navigation, speaking foreign languages, and so on. So I never quite feel that I fit in, am always aware that I am different and, if I'm traveling by myself, alone. Even as I eat expensive meals and sleep in beautiful rooms, I know I am not rich, that this is an illusion that my bank account is sustaining for a duration of 1-2 weeks. I've come to think that this desire to be somewhere other than where we are complicates our pursuit of personal fulfillment. I know myself well enough to say that my necessary conditions for this fulfillment are friendship, and love, and meaningful work, and some time (though not excess) for art and recreation. I have preferences, of course—I would rather not shovel driveways in upstate New York, and I would rather not drive, because I am fearfully bad at it—but ultimately I've come to feel that as long as the necessary conditions are met, it doesn't much matter where I am.
Thanks so much for stopping by today, Emil. It was great having you here!


I'm twenty-five.
Rather than give you a witty, self-deprecating account of the trials and tribulations of my twenty-five year old, suburban, upper-middle class, went-to-a-girl's-liberal-arts-college life, I'll admit that I haven't really done anything much worth reading about.
So in lieu of providing you with my biography, I will recommend that you read Desmond Tutu's. Here.
Why Desmond Tutu?
Well, I've always liked his name.
a Rafflecopter giveaway
4/15:
The Story Sanctuary - Q&A