Title:
DIG TOO DEEP
Author: Amy Allgeyer
Release Date: April 1, 2016
Pages: 272
Publisher: AW Teen
Formats: Hardcover, eBook
With her mother facing prison time for a violent political protest, seventeen-year-old Liberty Briscoe has no choice but to leave her Washington, DC, apartment and take a bus to Ebbottsville, Kentucky, to live with her granny. There she can at least finish high school and put some distance between herself and her mother--or her former mother, as she calls her. But Ebbottsville isn't the same as Liberty remembers, and it's not just because the top of Tanner's Peak has been blown away to mine for coal. Half the county is out of work, an awful lot of people in town seem to be sick, and the tap water is bright orange--the same water that officials claim is safe. And when Granny's lingering cold turns out to be something much worse, Liberty wonders if somebody at the mine is hiding the truth about the water. She starts to investigate and is soon plunged into a world of secrets, lies, threats, and danger. Her searches for answers and justice lead to even tougher questions--should she turn to violence and end up like her mother? Give up her quest for the sake of keeping the peace? Or keep fighting until the mine is shut down for good?
Today we welcome Amy for an interview!
1.
Did you always know you wanted to be a writer or did you want to be something else?
I guess the answers are 'yes' and 'yes'. I've always wanted to be a writer, but I also wanted to be an architect and that's the career path I first pursued. I've been doing architecture for twenty-three years. I only started (seriously) writing about twelve years ago.
2.
How long does it take you to write a book from start to finish?
Sometimes a few months. Sometimes a couple years. It depends on how much other stuff gets in the way, how easily the book comes together, and how much research is required. Each book is so different.
3.
How do you come up with themes for your stories?
Those usually come first for me. I'm a quiet book writer, so I rarely have a giant hook to write around. In DIG TOO DEEP, one of the themes I wanted to explore was the idea of helping people—when it matters and when it doesn't, and whether it's possible to hurt people, even when you're trying to help.
4.
Do you have a schedule of when you write?
Not really. I write when I'm inspired or when I have a deadline.
5.
How are you able to balance other aspects of your life with your writing?
That takes some effort! With a family, my architecture firm, writing, and volunteer work, it's tough to get everything done. I sacrifice cleaning the house first, and then (sadly) reading. There are times when I go weeks without reading a book, which sucks because I think reading is the most important thing we can do to improve our own writing.
6.
What elements do you think make a great story line?
Relatable characters. If the reader doesn't care about the character, they're not going to care about the book.
7.
What was the hardest thing about writing a book?
Rejection. Writing is so full of rejection, it's really tough to keep getting back up every time someone says, "No."
8.
How many books have you written so far? Do you have a favorite?
All together, published and non-published, I've written seven books and a couple halves. My favorite is actually a funny middle-grade that I'm hoping to revise someday. I love writing humor.
9.
Do you have a favorite character?
Junie B Jones. That girl's got spunk.
At my dining room table. Which hasn't had a meal served on it in years because it's always covered with books.
11.
When deciding on how to publish, what directed you to the route you took?
I always wanted to be traditionally published. It's really difficult to do self-publishing well, and it takes a ton more time and effort to get it right. With my schedule, there just isn't the time.
12.
Have you gotten feedback from family about your book(s)? What do they think?
From family? No, they haven't read it yet. They're waiting for release day…just like I am!
13.
What kinds of things do you like to do outside of writing?
I love to travel, read, play volleyball, shop, eat cookies, fix up my house. I love games! And I love hanging out with my family.
14.
What kinds of advice would you give to someone who wants to start writing?
Don't plan for overnight success. For most writers, it takes years to sell a book. And don't give up. To quote Winston Churchill, "Never, never, never give up."
15.
What is your favorite book? favorite author? Do you have an author that inspired/inspires you to write?
I started writing books because I loved the Harry Potter series so much. I've read each of them many times, and I go back to them when I want a comfort read. I should probably send JK Rowling a thank-you note.
16.
Do you have any go to people when writing a book that help you with your story lines as well as editing, beta reading and such?
Absolutely! I have four writer friends I couldn't imagine being without. And many other close friends I use for betas or idea-storming. If you're going to write, the most important thing you can have is a tribe.
17.
Are you working on anything now?
Supposedly. But with my launch coming up in a matter of weeks, I don't have time to even think about writing anything unless it's on Facebook or Twitter.
18.
Tell us 5 things that make you smile.
Thinking about the future.
19.
Tell us 5 things that make you sad
Friday afternoon meetings.
BBQ sandwiches without slaw.
20.
If you could travel anywhere in the world to visit a place so you could use it as a background for a book, where would it be?
I have a long list of places I want to go, but to research for a book I guess I'd have to say Cappadocia. It's a region in Turkey with insanely cool rock formations. People have been living in caves there since the Bronze Age. Some of the caves have been turned into really beautiful modern homes. Seems like a super cool setting for a great mystery!
Thanks so much for being here today, Amy. It was great having you!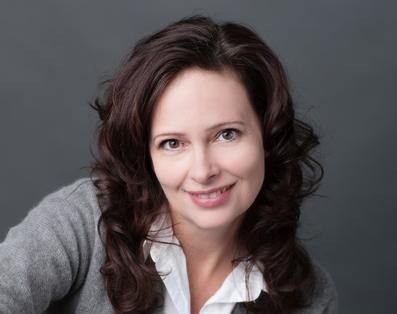 The youngest of seven kids, Amy has been writing stories since she first learned to make her letters face the right way. Her work has appeared in Family Fun, A Fly in Amber and Stories for Children. As an architect, she spends her days restoring hundred-year-old homes in Boise where she lives with her son, a feral house cat, and a fake owl named Alan. She hates chocolate, but loves vegetables. She also loves travelling to foreign lands and the smell of honeysuckle on humid Southern nights.
Amy is represented by the lovely and amazing Danielle Chiotti of Upstart Crow Literary.
a Rafflecopter giveaway
Tour Schedule: Week One: 3/21/2016- Curling Up With A Good Book- Interview 3/22/2016- Read.Read.Read- Review 3/23/2016- Two Chicks on Books- Guest Post 3/24/2016- The Phantom Paragrapher- Review 3/25/2016- The Cover Contessa- Interview Week Two: 3/28/2016- 5 Girls Book Reviews- Review 3/29/2016- A Dream Within A Dream- Guest Post 3/30/2016- Queen of All She Reads- Review 3/31/2016- Wanderlust & Books- Interview 4/1/2016- The Bookish Angel- Review