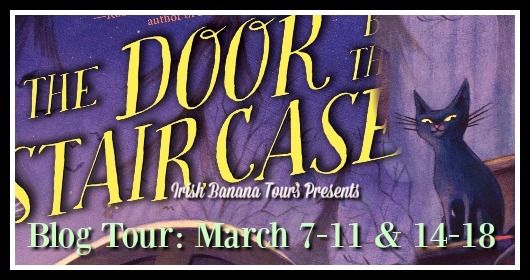 Twelve-year-old Mary Hayes can't stand her orphanage for another night. But when an attempted escape through the stove pipe doesn't go quite as well as she'd hoped, Mary fears she'll be stuck in the Buffalo Asylum for Young Ladies forever.
The very next day, a mysterious woman named Madame Z appears at the orphanage requesting to adopt Mary, and the matron's all too happy to get the girl off her hands. Soon, Mary is fed a hearty meal, dressed in a clean, new nightgown and shown to a soft bed with blankets piled high. She can hardly believe she isn't dreaming!
But when Mary begins to explore the strange nearby town with the help of her new friend, Jacob, she learns a terrifying secret about Madame Z's true identity. If Mary's not careful, her new home might just turn into a nightmare.
Today we welcome Katherine for an interview!
How long does it take you to write a book from start to finish?
This is always a difficult question because I'm never sure when writing a book starts. Often I'll get an idea or hit upon a subject that intrigues me and I won't get to the writing part right away (I also have these demanding and charming little people living in my house called children).
I think a lot of what we call writing takes place away from the page—living, reading, thinking, letting ideas germinate, getting space from projects and coming back to them. In my mind, writing a book isn't a linear process (and dropping this idea may be liberating if you feel like you're struggling with it.) But that said, most of my books have taken about three years to work through.
How do you come up with themes for your stories?
I tend to find inspiration in fears, struggles and questions I have no answers for—particularly my own. I grew up outside of New York, in a three-generation immigrant family.

In the case of THE DOOR BY THE STAIRCASE, I was very interested in writing about the experience of recreating home and family after loss/ tragedy, which is essentially the immigrant experience.
What was the hardest thing about writing a book?
It was all hard. Writing is rarely easy for me. I start and restart. I tear things up. I throw out whole plot lines and characters. It's a lot like that kid's game, pin the tail on the donkey, except that the donkey is alive and on the run.
Last summer I moved to Belgium and we live in this wonderful old house in Brussels where I write at a rickety old IKEA desk in my bedroom overlooking the garden. I've always written in my bedroom, which is very dangerous. The bed beckons.
What kinds of things do you like to do outside of writing?
I love cooking which I was delighted to be able to work into this book. I love to read (what writer doesn't?). I love to travel. Quirky, small museums are a favorite destination.
Do you have any go-to people when writing a book that help you with your story lines as well as editing, beta reading and such?
Most definitely! The same wonderful critique partner has read all four of my books in early stages. We have a very special friendship that stretches across thousands of miles and millions of words—I even dedicated DOOR to her. My husband is also an excellent critic and there are a number of other fellow writers and friends who've helped me talk through books or revise them over the years, including, most recently, my eight-year old son.
If you could travel anywhere in the world to visit a place so you could use it as a background for a book, where would it be?
I love this question because my third book, a historical YA novel called JEPP WHO DEFIED THE STARS, was partially set in Brussels. But I did not live here when I wrote it—in fact, I was unable to visit because I had a young child and another on the way and had to rely instead on documents, photos and books. JEPP is about the forces of fate and free will and so naturally, when I found out I was moving to Belgium last summer, I felt as if I had written my fate. I would like to write another book set in Brussels, from the vantage point now of someone who lives in modern-day Europe. My children have been going to local French-speaking schools and there's a lot of fascinating material in the ex-pat experience.
Thanks so much for stopping by today, Katherine. It was great having you here!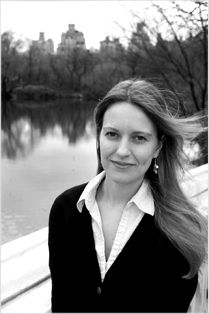 I
'm Katherine Marsh. I write books about kids. Some are alive. Some are dead. Some lived hundreds of years ago. All of them find themselves in unusual situations and places. Some of them are unusual themselves.
If you've ever wondered about witches, ghosts, the lives of court dwarfs, the power of magic, the invincibility of death, and how (and how not) to care for a fire-breathing horse, then you'll probably enjoy my books. Warning: They may make you laugh. They will almost certainly make you cry.
My third book,
Jepp, Who Defied the Stars
was a
New York Times
Book Review Notable Children's Books of 2012 and a
Wall Street Journal
Best Children's Book of 2012, among other accolades.
The Door by the Staircase
is available now from Disney Hyperion. It's a fairy tale adventure story for middle grade readers inspired by Russian folklore. Other influences include my love of cooking and magic acts, my cat Egg, and my family's onetime ownership of a small flock of chickens.
a Rafflecopter giveaway