The Beltane Escape by Ariella Moon
(The Two Realms Trilogy, #1)
Publication date: February 2016
Genres: Fantasy, Young Adult
Lady Fenella, ever surrounded by guards, knows only responsibility and duty. She believes Merlin and the Lady of the Lake are myths, Gran's warnings about Fairy are superstition, and Fairy was invented to make children behave.
But then Gran brands her, Lord Argonshire kidnaps her, and the Lady of the Lake makes her a pawn. The Highland heiress must betray her newly betrothed and fend for herself when she dives into a wormhole to save her cousin. She lands in a part of Fairy even fairies avoid, and joins forces with Talfryn, a half-Viking/half-Fairy.
Fenella must use her wits to find her cousin, free the Lady of the Lake, and reach the wormhole in Glastonbury by Beltane. Nine days to unshackle herself from a sorceress, prevent a war between rival clans, and decide in which realm—and with which lad—she truly belongs. Oh, and The Most Powerful Wizard stands in her way.
If you weren't an author, and could choose any other profession, which would you choose and why?
I have a secondary career as a shaman and Reiki Master. I love the healing aspect of my work, and the fact that I never know what I will encounter. As a shaman, I've been called upon to clear a medical building of a ghost, help people near death make peaceful transitions, do soul retrievals for trauma victims, and, through psychic work, locate evidence in a police case. So writing about Merlin and the Lady of the Lake's magic in The Beltane Escape wasn't a huge stretch. But I admit I do not have the Lady of the Lake's talent for water scrying, and the closest I have come to Merlin's shape shifting is working with medicine animals.
Shamans deal with non-ordinary realities, worlds between worlds. The Void. Spirit realms. Facing the unknown has heightened my awareness of subtle energy, the universal life force that permeates everyone and everything. As a Reiki Master, I channel this force (also known as chi, manna, prana, and ki) to facilitate healing of the mind, body, and spirit. I help people manage pain, survive chemo, discover the origin of their emotional or physical wounds, and more.
My shamanic work feeds my novels. My psychic switch is always on when I do research in the United Kingdom. From Stonehenge in England, to the Callanish Stones on the Isle of Lewis, Scotland, the megaliths and stone circles of Britain pulse with subtle energy. Each standing stone and stone circle has a unique vibe.
Because I am shaman, I was allowed into Stonehenge (normally fenced off) with a group of witches and druids for a sunset ritual. The stones dwarfed me. Outside the circle, guards kept a close eye on us, and chased away a photographer that had breached the fence. The megaliths had a hostile vibe, as though the day was done, the tourists had been sent home, and they wanted us to leave as well. In The Beltane Escape, I tried to capture that sense of a stone circle holding its breath and waiting.
I am so lucky to have two fascinating career paths!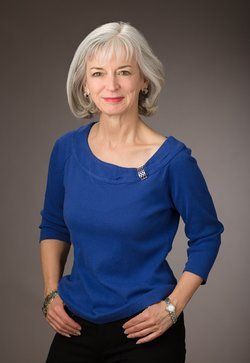 Ariella Moon draws upon her experiences as a shaman to create magical Young Adult fiction. Her Two Realms Trilogy is a medieval fantasy adventure series with romantic elements. The Teen Wytche Saga is a series of sweet contemporary paranormal romances.
Ariella spent her childhood searching for a magical wardrobe that would transport her to Narnia. Extreme math anxiety and taller students who mistook her for a leaning post, marred her youth. Despite these horrors, she graduated summa cum laude from the University of California at Davis. Ariella lives a nearly normal life doting on her extraordinary daughter, two shamelessly spoiled dogs, and an enormous dragon.
Ariella loves to hear from her readers. You can reach her at
http://www.AriellaMoon.com
or visit her on Facebook at
https://www.facebook.com/ariellamoon.author
Author links:
a Rafflecopter giveaway