About THE POWER:
The Power (Titan Series #2)
Spencer Hill Press
Releasing

February 23, 2016
With any great change, there is always strife, and the Covenant University has become the frontline between pure-bloods who want the Breed Order reinstated and the half-bloods who want the right to control their own destinies.
The violence is escalating and war between the races seems inevitable, and it couldn't come at a worse time. Hyperion may be out of commission, but Josie and Seth know they have only earned a reprieve. Seth must get Josie fully prepared, which means controlling her newfound abilities, and they need to find the other demigods before the Titans do.
But the gods are sensing a greater threat.
Only one thing is more dangerous than a bunch of starved Titans, and that's an out-of-control Apollyon. The aether in Josie is drawing Seth in deeper, and when lust mixes with love and gives way to power, he knows being close to her is not only dangerous to her, but to everyone around them, but letting her go requires a level of selflessness that just isn't Seth's style.
The paths taken in the past are becoming the roads of the future.
Just as chaos breaks out, familiar faces from the past return, complicating the already strained bond between Josie and Seth, and when the danger from the Titans erupts with devastating consequences, the dark allure of power calls to Seth again, but this time Josie might not be able to pull him back.
And when the struggle between power and love becomes the deadliest battleground, there may be no salvation.
Preorder Links:
Brooke's Review:
I want to thank Spencer Hill Press for providing me with a copy of this book to read and give an honest review. Receiving this book for free has in no way altered or changed my opinion or review.
If you haven't read the first book in this series STOP HERE. There may be spoilers in this review. So, turn around, walk to your nearest bookstore/library/computer with Amazon link and read the first book!
I loved JLA's Covenant series. I will say it's probably one of my favorite series ever. So when she announced she would be doing a spin off about Seth (I happened to be at that event, and you can imagine the crowd and their reaction), I knew I'd be reading it. I've always had a soft spot for the "bad guy" in books. Not sure why. Maybe it's their mystique, maybe it's that they are always so bad they are just too good to ignore. Whatever it is, I fell for Seth, so I was ready to read his story.
I really enjoyed The Return. I loved being back in the mythological world JLA had created in Covenant. And I also loved that this series is much more on the adult side than Covenant ever was. The characters do have to grow up after all.
The Power picks up right where The Return left off. The breed order has been abolished causing tons of tension at the University. Josie has taken hold of her power and she is trying to hone it with the help of Seth at her side. And things are just overall rocky.
I really like Josie. Even though she's not sure what her place is, she's totally willing to put herself out there and learn what she needs to know. She's vulnerable in all the right ways while growing stronger in both her power and her resolve. She is forced to prove herself over and over again. And she's intent on showing everyone that she can be strong enough to survive whatever comes her way.
Seth, well, he's Seth. I really love him but at the same time he makes me want to punch him. He's completely aware of how attracted he is to Josie, yet he distances himself for fear he will hurt her. I understand his dilemma, he is the Apollyon after all. But I hate that he chooses to kept everything a secret from her. As if she's too easy to break. She's so much stronger than he gives her credit for. But this is Seth and he likes to be a bit self-destructive. So it's no surprise that he pushes everyone away to deal with whatever is on his shoulders on his own.
The plot revolves a lot around Seth and Josie's relationship. They hit lots of bumps as they try to figure out exactly what it is that is growing between them. I will say JLA ramps up the sexual tension in this one, which I was missing in the first one. I won't go any further than that as it's an important part of the story and I don't want to spoil it. But we also get the action and fight scenes we look forward to when the Pures and Halfs fight with the Gods and Goddesses and, of course, the Titans!
We see some favorite old characters in this book: Deacon (definitely my favorite of all JLA's characters in this entire series), Luke, Alex, Aiden, Solis and many more. It was great to see my old friends come back to lend a hand.
I will let you know that this installment ends on a bit of a cliffhanger. I immediately wanted the finale book when I read the last page. So that goes to show JLA was able to certainly keep my attention and has me coming back for more!
If you're a JLA fan, you will adore this book as you have with all her others. I do caution younger readers that this is much more adult than the first book: more sex, more descriptive language and content. Keep that in mind if you choose to go into it. I'm looking forward to seeing how Armentrout ramps it up even more in the next book!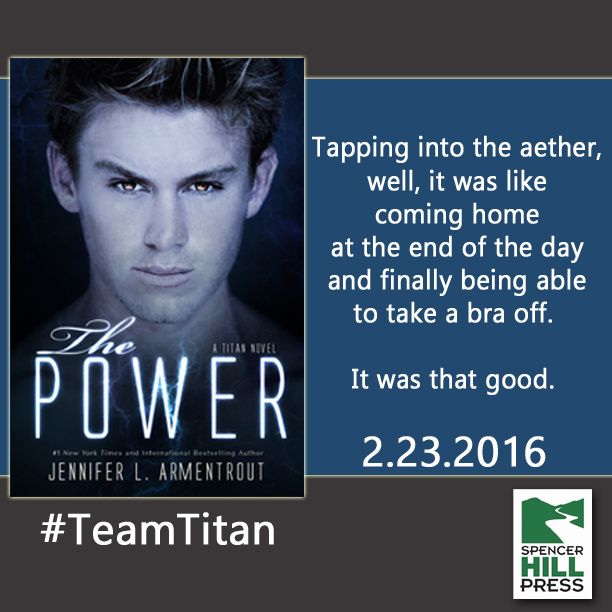 About THE RETURN:
The Return (Titan Series #1)
Spencer Hill Press
February 16th, 2015
New Adult Paranormal
The Fates are cackling their bony asses off…
It's been a year since Seth made the deal with the gods that pledged his life to them. And so far, the jobs they've given him have been violent and bloody–which is kind of all right with him. But now Apollo has something else in mind for Seth. He's got to play protector while keeping his hands and fingers off, and for someone who really has a problem with restraint, this new assignment might be the most challenging yet.
Josie has no idea what this crazy hot guy's deal might be, but it's a good bet that his arrival means the new life she started after leaving home is about to be thrown into an Olympian-sized blender turned up to puree. Either Josie is going insane or a nightmare straight out of ancient myth is gunning for her.
But it might be the unlikely attraction simmering between her and the golden-eyed, secret-keeping Seth that may prove to be the most dangerous thing of all.
Because history has once again been flipped to repeat.
BUY Links: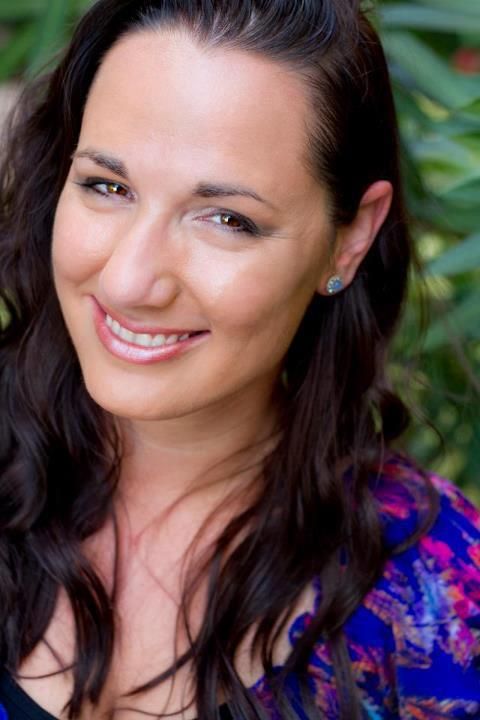 # 1 New York Times and #1 International Bestselling author Jennifer lives in Martinsburg, West Virginia. All the rumors you've heard about her state aren't true. When she's not hard at work writing. she spends her time reading, watching really bad zombie movies, pretending to write, and hanging out with her husband and her Jack Russell Loki.
Her dreams of becoming an author started in algebra class, where she spent most of her time writing short stories….which explains her dismal grades in math. Jennifer writes young adult paranormal, science fiction, fantasy, and contemporary romance. She is published with Spencer Hill Press, Entangled Teen and Brazen, Disney/Hyperion and Harlequin Teen. Her book Obsidian has been optioned for a major motion picture and her Covenant Series has been optioned for TV. Her young adult romantic suspense novel DON'T LOOK BACK was a 2014 nominated Best in Young Adult Fiction by YALSA.
She also writes Adult and New Adult contemporary and paranormal romance under the name J. Lynn. She is published by Entangled Brazen and HarperCollins.