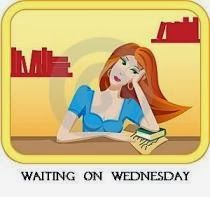 Waiting on Wednesday is a weekly meme hosted by Jill from Breaking the Spine that spotlights upcoming releases we are eagerly awaiting!
Title: The Shadow Hour (The Girl at Midnight #2)
Author: Melissa grey
Publisher: Delacorte Press
Expected Publication Date: July 12, 2016
Blurb:
Everything in Echo's life changed in a blinding flash when she learned the startling truth: she is the firebird, the creature of light that is said to bring peace.
The firebird has come into the world, but it has not come alone. Every action has an equal and opposite reaction, and Echo can feel a great and terrible darkness rising in the distance. Cosmic forces threaten to tear the world apart.
Echo has already lost her home, her family, and her boyfriend. Now, as the firebird, her path is filled with even greater dangers than the ones she's already overcome.
She knows the Dragon Prince will not fall without a fight.
Echo must decide: can she wield the power of her true nature--or will it prove too strong for her, and burn what's left of her world to the ground?
Welcome to the shadow hour.
Melissa Grey penned her first short story at the age of twelve and hasn't stopped writing since. As an undergrad at Yale, she learned how ride a horse and shoot a bow and arrow at the same time, but hasn't had much use for that skill since graduating in 2008.
Her debut novel, THE GIRL AT MIDNIGHT (Delacorte/Random House), is out now. The second book in the trilogy, THE SHADOW HOUR, will be published July 2016. The third and final book of the series will come out summer 2017.
To learn more about Melissa, visit melissa-grey.com and follow her on Twitter @meligrey.