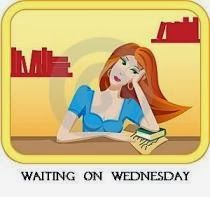 Waiting on Wednesday is a weekly meme hosted by Jill from Breaking the Spine that spotlights upcoming releases we are eagerly awaiting!
Publisher:
Spencer Hill Press
Expected Publication Date:
November 10, 2015
Blurb:
Tricia: A girl struggling to find her way after her beloved grandma's death.
Emerson: A guy who lives his life to fulfill promises, real and hypothetical.
Angie: A girl with secrets she can only express through poetry.
Brenda: An actress and screenplay writer afraid to confront her past.
Brian: A potter who sets aside his life for Tricia, to the detriment of both.
Linked and transformed by one phone call, Hello? weaves together these five Wisconsin teens' stories into a compelling narrative of friendship and family, loss and love, heartbreak and healing, serendipity, and ultimately hope.
Told from all five viewpoints: narration (Tricia), narration (Emerson), free verse poetry (Angie), screenplay format (Brenda), narration and drawings (Brian)
I am the author of two non-fiction adult books, short stories, and newspaper and magazine articles. A pre-school to high school educator now writing YA fiction full time, which I LOVE, LOVE, LOVE! And I'm a diehard Green Bay Packers fan.
For my author posts on writing and my upcoming YA novel HELLO?:
http://www.LizaWiemer.com
Unique "job" experiences: I spent a summer selling popcorn in a Koepsell's popcorn wagon while listening to awesome music on the Summerfest grounds in Milwaukee. I also know my way around a fender and a quarter panel and under the hood of a car. I spent a few years driving to accident scenes, scrapyards, hospitals, auto repair shops as a claims adjuster for an insurance company.
I started WhoRuBlog to address YA issues and share my passion for reading.
http://www.whoRuBlog.com
Besides articles that address tough issues facing young adults, I have author interviews and book giveaways. Check them out. :D
Happy reading, Liza